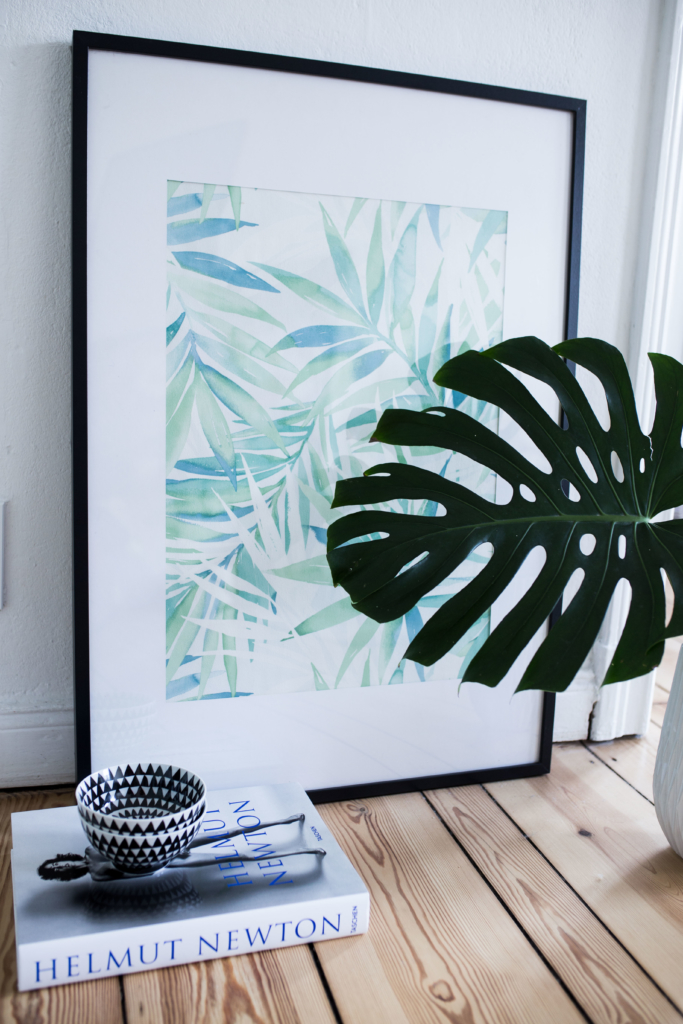 Since summer in Hamburg is quite doubtful, I try to put my apartment in a summery mood by accessories and decorations. I love to decorate and try something new. Summer always makes me cheerful, what gets even more reinforced by some pretty and innovative decorations. In this blogpost I'm going to represent you some ideas, how to transform your interior more summerly. Get inspired!
Fresh flowers or other plants are one of my most important accessories, actually for every season. In summer I often get tulips, peonies, cloves, colorful roses, as well as cactus and monstera. The more colorful the bouquet, the more summerly. To get real holiday vibes in your apartment, you can use your vases as a decorating material. For instance you could fill out glass vases with slices of lemons or you cover the vase with a basket.
A next option are wallpapers. The good thing is, they're not permanent and you can design your wall unconditionally, for just one season. Here you can use floral patterns, palms or just colorful samples. From time to time it's a nice alternation and looks pretty good too.
Bohemian and ethnic-patterns are spreading summer vibes as well, if you ask me. Especially carpets just look great in this kind of style and currently it's truly an interior trend.  
Even though candles implicate a certain winterly and cozy mood, however they belong during a beautiful summer night on the balcony. Just try to recreate your candle holder more summerly, for instance fill sand in a glass or convert a seashell into a candle holder.:)
I hope, I could inspire you for the one or other idea! Have fun at decorating and creating! xx Laura