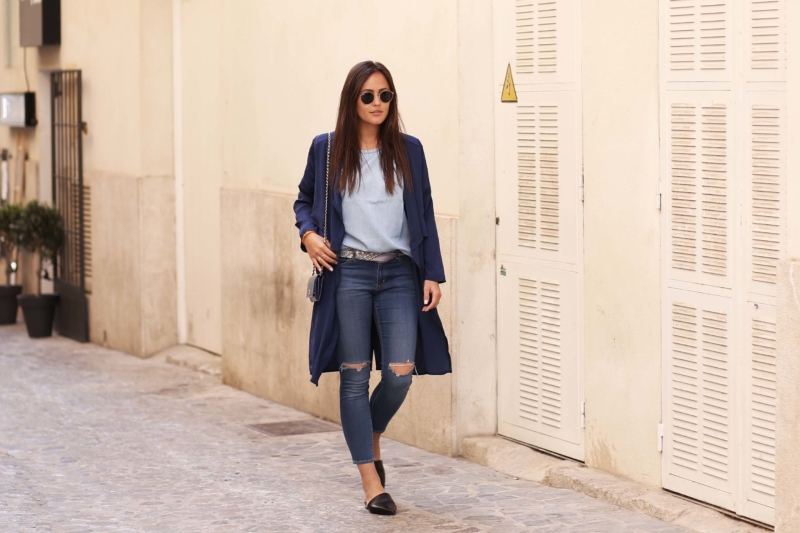 EN| Today, I want to show you my second Mallorca Streetstyle look. It was also shot in the center of Palma, in one of the little alleys, which I love. I am combining simple blue jeans with a lighter blue denim top and a dark blue coat. Together with that, I combine a shawl as a belt, black leather babouches and a dark blue crossbody bag for the summer feeling. That day, the sun was shining. It was still a little bit cold, but that did not matter because of the warm feeling  of the sun. We enjoyed every single second of it. How do you like my simple and casual streetstyle look? xx L.
DE| Heute zeige ich euch meinen zweiten Streetstyle Look aus Mallorca. Auch diesen Look haben wir wieder direkt in Palma geshootet, da sich die kleinen Gassen dort einfach am besten für Streetstyle Fotos eignen.
Bei diesem Outfit kombiniere ich eine normale, eng geschnittene Jeans mit einem hellblauen Denim Oberteil, welches ich leicht in die Hose gesteckt habe. Dazu trage ich  einen leichten, dunkelblauen Mantel. Ein graues Tuch benutze ich als Gürtel. Schwarze Leder Babouches kombiniere ich mit dem gesamten Outfit. Dazu trage ich meine dunkelblaue kleine Crossbody Bag. Wie gefällt euch der klassische, aber dennoch lässige Streetstyle Look? xx L.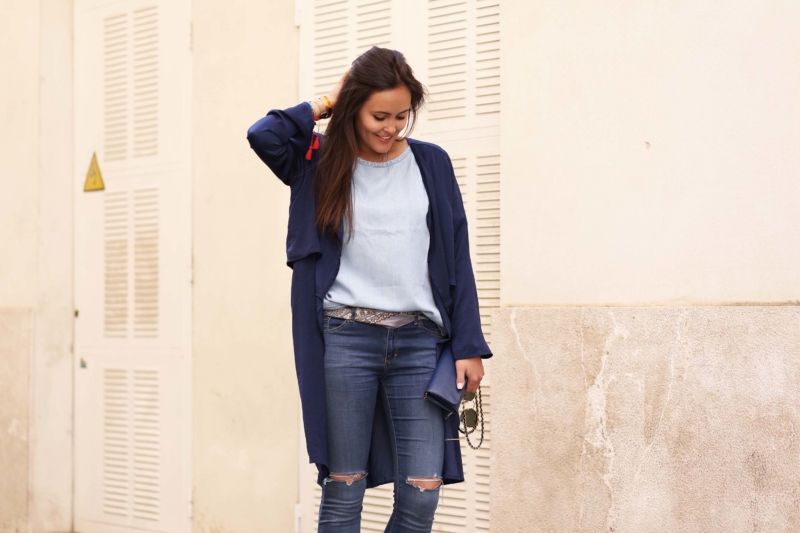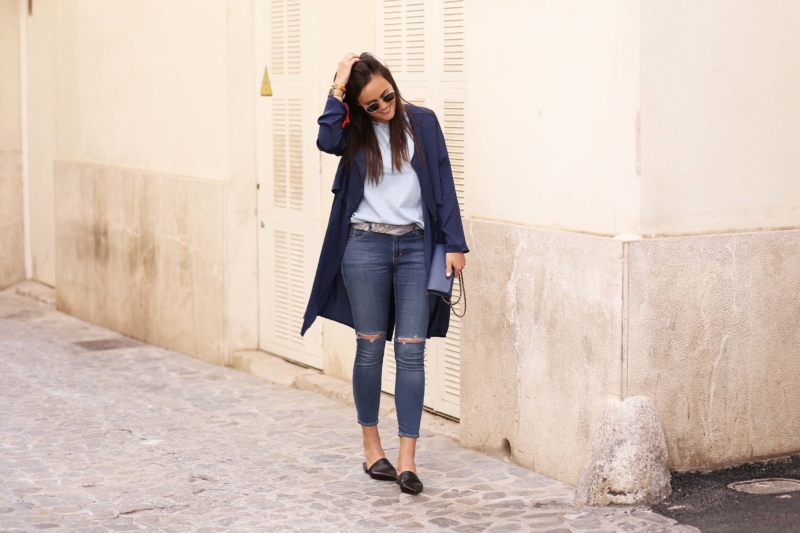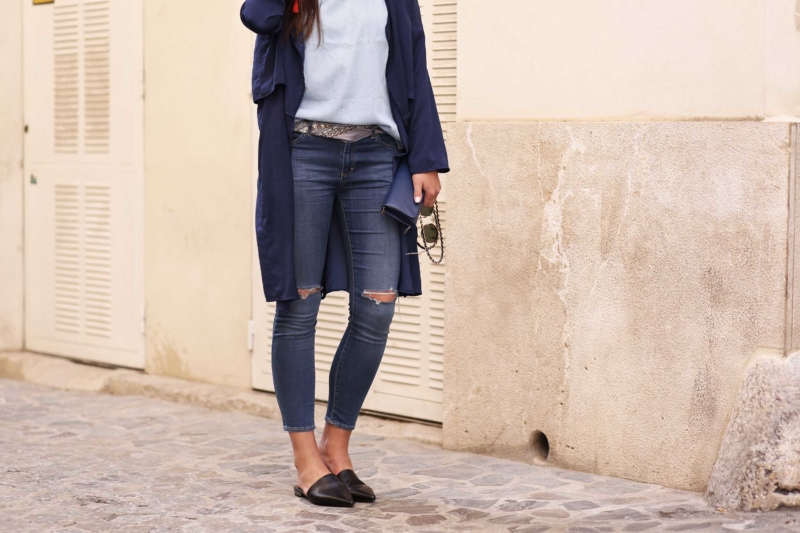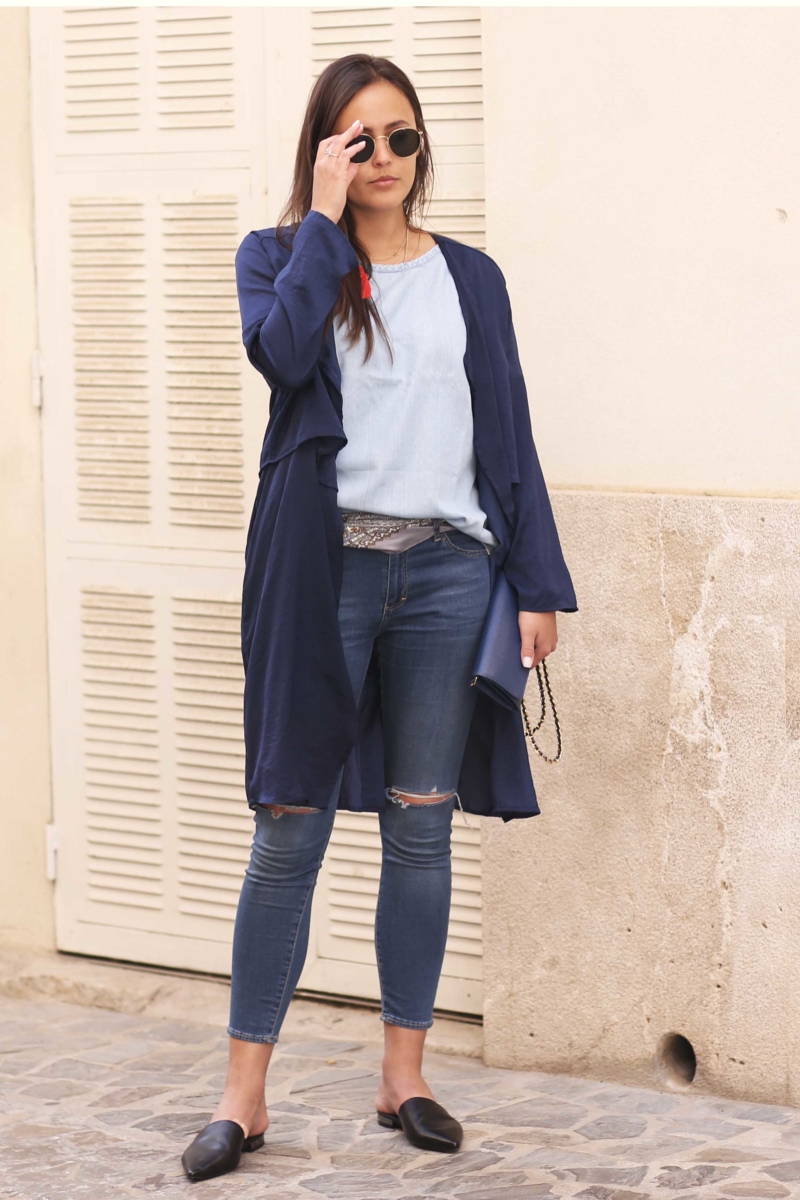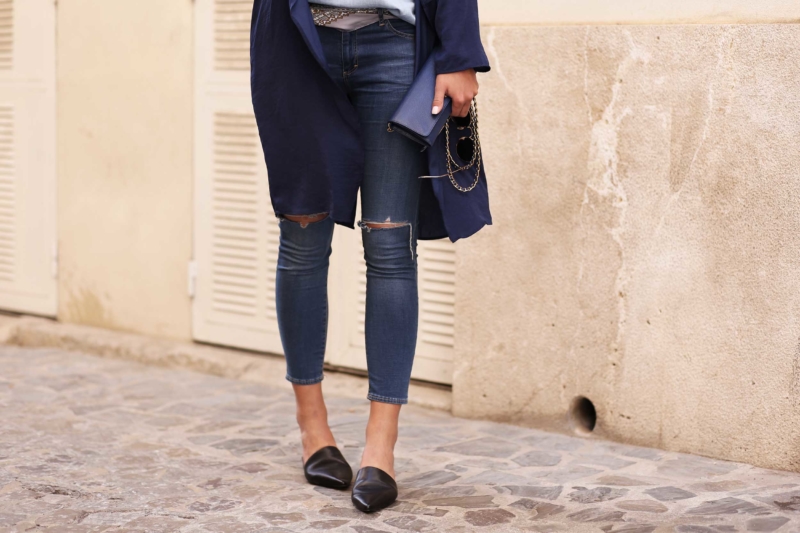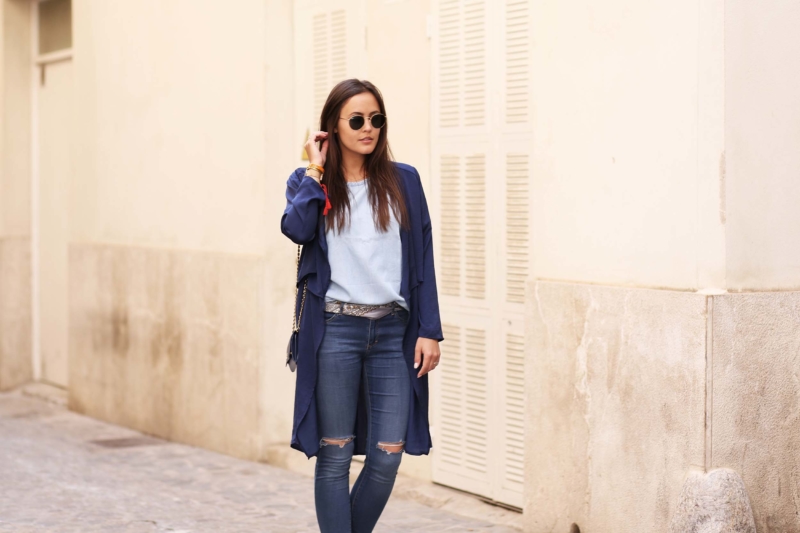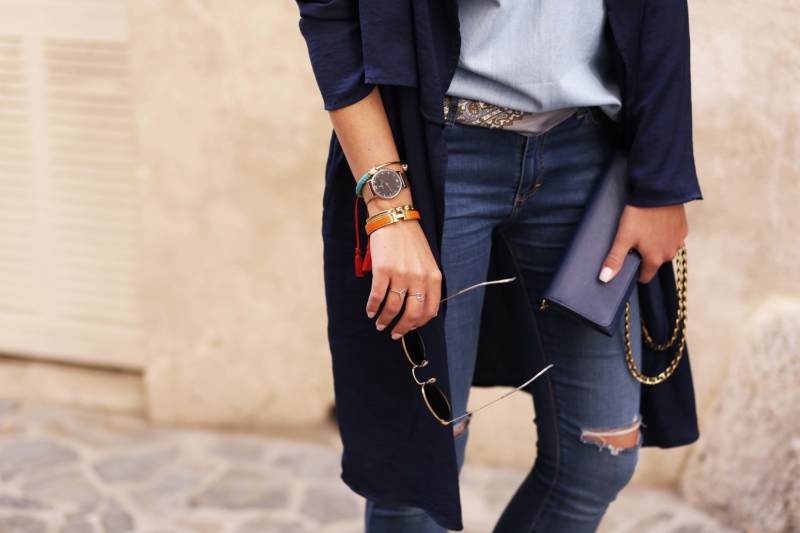 Shop my Look
Jeans: Topshop
Belt: H&M*
Coat: Gina Tricot*
Shirt: Colorado Denim*
Shoes: Uterqüe*(or here)
Bag: Prada*
Sunglasses: Ray Ban
Rings: Fromnola
(*similar | Photocredit: Aylin König)
Ein sehr schönes Outfit ! 🙂 Mir gefällt die Kombination der verschiedenen Blau/Jeans Tönen sehr. Dein Prada Täschchen ist so süß.
Schöne und erholsame Osterfeiertage wünsche ich dir !
Alles Liebe
Marie

designdschungel

Vielen Dank liebe Marie!
Das wünsche ich dir auch!!

xx Deine Laura

Ein wunderschöner Alltagslook Laura, der genau nach meinem Geschmack ist <3

Liebe Grüße
Luise | http://www.just-myself.com

designdschungel

Vielen Dank liebe Luise!

xx Deine Laura

Ein richtig tolles Outfit und die Hose ist der Hammer.
Steht dir richtig gut.
Liebe Grüße Lisa <3
http://hellobeautifulstyle.blogspot.de/
https://www.youtube.com/channel/UCPoU_ebFxQsjhAwy8bjlPiA

designdschungel

Vielen Dank Lisa! Das freut mich sehr, dass dir der Look so gut gefällt!

xx Deine Laura