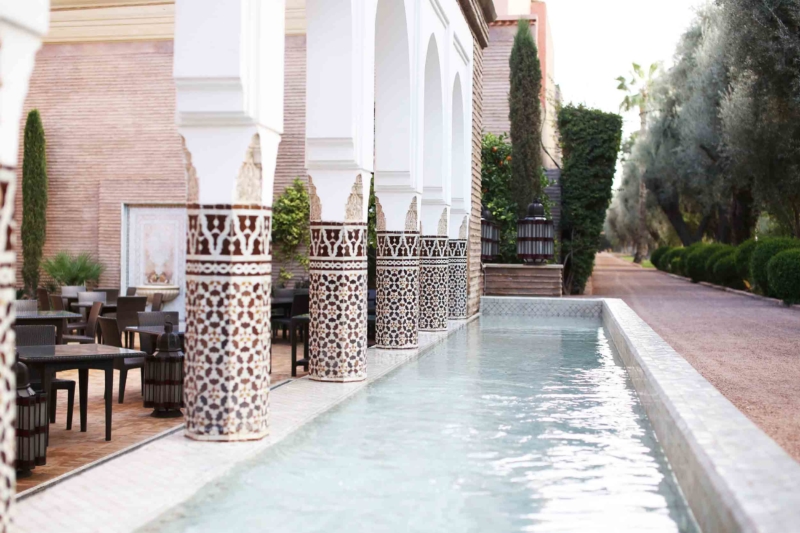 EN| What´s the difference between something good and the best?
We started in Hamburg. 3 hours, 30 minutes does it take, to enter a whole new world. We changed from cold to warm, from rain to sun. A great deal, don´t you agree?
After departure, we directly got a warm welcome from a lady, who brought us to a "Welcome Area", where we were able, to relax a little bit. Drinks and snacks were prepared for us. The lady helped us with all the security check ins and guided us directly to our shuttle, which brought us immediately to our hotel for the next nights.
Let´s talk about the Hotel!
The Hotel "La Mamounia" is one of the best hotels I have experienced so far. It belongs to the extra class of hotels worldwide. But where is the difference between a "normal" luxury hotel and the La Mamounia? It definitely is the perfection!
"It´s very easy to be different, but very difficult to be better" (Jonathan Ive)
At "La Mamounia" tradition is combined with modern elements in perfection. Every single detail is there for a reason. You will find nothing without a meaning, nothing useless. Traditionally handcrafted interior pieces, ornaments and the most filigrane moroccan paintings. Real sculptures from earlier decades, handmade wall ornaments. Incredibly well smelling fragrances and high class service.
Stars like Marylin Monroe, Liz Hurley already checked in. And a couple weeks ago, David Beckham was jumping into their pool, celebrating his birthday at La Mamounia.
But some of you may have noticed this hotel from somewhere totally different: Sex and the City II was filmed at La Mamounia. Let´s be honest: Didn´t we all dream about being with Samantha&Carrie having wonderful orient hours like 1000 and 1 night?
The hotel lobby is just stunning. It is very hard to describe. Great traditional art in combination with modern elements. When entering the building you catch one of the best views ever: You can look through the building right into the incredible garden.
When we checked in, we were guided to a small table with big curtains and great interior. They served us almond milk with rosewater and dates. Is there any way an oriental dream can start better?
What did I notice immediatly? The great smell, when you enter the building. For some of you, it might not be very interesting, but for me, it is very important. You directly feel comfortable and home. I asked the hotel management, what kind of smell that is, and they told me, that it is a special perfume from Olivia Giacobetti, created only for the "La Mamounia". It combined cedar with fresh lemons and dates. An amazing smell.
After the warm welcome, we were guided to our suite. When we entered the room, we were just overwhelmed by the beauty of it. We got the most amazing view over the garden: Lots of oranges and lemon trees, flowers, palmtrees. Behind all that, you could see the snow covered Atlas mountains. Too beautiful to be true, it seemed like it was painted.
After a great first night, we went downstairs to get some breakfast. It was served outside, in front of the orange trees. The breakfast was to die for: fresh pressed juices, moroccan pastries, pancakes, fresh fruits and so much more. Everything was served in best quality. The service was just devine.  We really didn´t want to leave that place:)
Spa, Wellness & Sports
The Spa and Wellness area is just too nice! It has such a great light concept, that you might fall asleep after a couple of minutes, because you are so relaxed. The outdoor pool is also very beautiful.
I love sports. At least once a week, I have to do some exercises. Most of the time, Julian and I go together. Good hotels normally have an acceptable fitness center included. But that is not "La Mamounia" standard! There, you have to decide between two wonderful and huge fitness centers. One of them directly is located in the hotel, and one of them in-between the orange trees, in the garden. It is incredible! There even is a sauna and an relaxing area included. Is something better even possible? Even if you don´t like sport, you want to exercise there! I promise!

If you don´t want to go, you can have a great stroll through the garden. I think garden is not the right word for it. Park describes it better. A wonderful 8000 qm huge park with flowers, vegetables, herbs and many different trees.
There are not many hotels that create that special feeling. A feeling of carefreeness. You directly feel the stress release by entering the building.
I could write a book about the "La Mamounia". But I can also describe that hotel with one single word: wonderful!
I am so grateful for those incredible wonderful days, Julian and I were able to spent. Thank you "La Mamounia" and the whole team for this great experience.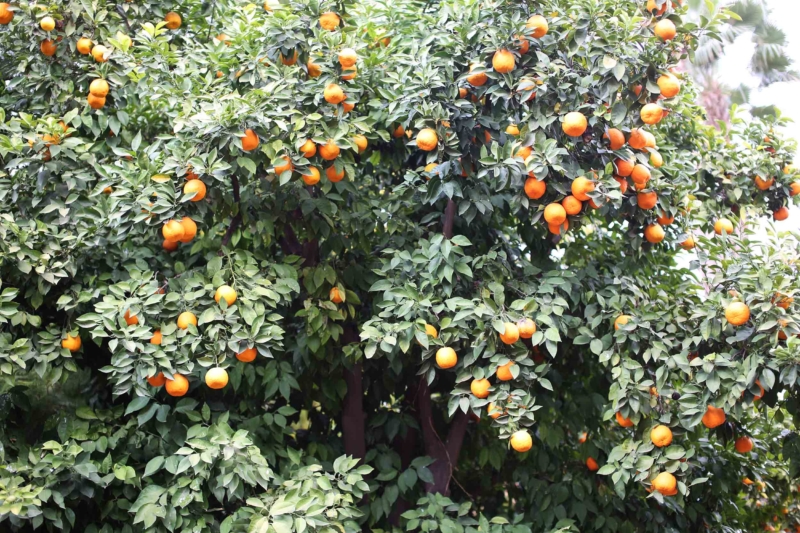 DE| Worin unterscheidet sich Gutes vom Besten?
Los ging es für uns aus Hamburg. 3 Stunden und 30 Minuten dauert es, bis man in einer komplett anderen Welt angekommen ist. In der kurzen Zeit haben wir bibbernde Kälte gegen wärmende Sonne eingetauscht. Ein guter Deal, wie ich finde!
Angekommen in Marrakech wurden wir direkt beim Betreten des Flughafens von einer netten Empfangsdame abgefangen, die uns in eine "Welcome Area" führte, in der wir frische Drinks und Fingerfoot genießen durften. Nach der kurzen Stärkung wurden wir durch den Express Schalter gelotst, um danach direkt vom Shuttle empfangen zu werden. Innerhalb von 15 Minuten erreichten wir auch schon das Hotel.
Aber jetzt kommen wir erst einmal zum Hotel
Das Hotel "La Mamounia" gehört meiner Meinung nach zweifelsohne zur Extraklasse der Luxushotels. Doch was macht eigentlich den Unterschied zum "gewöhnlichen" Luxushotel, wenn man das überhaupt so nennen kann? Die Frage lässt sich einfach und kurz beantworten. Es ist die Perfektion.
"Anders zu sein ist einfach, jedoch besser zu sein sehr schwierig!" (Jonathan Ive)
Im "La Mamounia" wird Moderne mit Tradition in Perfektion verbunden. Jedes kleinste Detail ist durchdacht. Alles hat einen Sinn. Nichts ist ohne Bedeutung. Traditionell handbemalte Möbel, verziert mit höchster marokkanischer Malkunst, echte Gemälde aus vorherigen Jahrhunderten, handgearbeitete Fresken. Unbeschreiblich verführerische Gerüche und Service auf höchstem Niveau.
Davon haben sich auch schon Stars wie Marilyn Monroe und Liz Hurley ein Bild gemacht. Vor ein paar Wochen hätte man auch vielleicht David Beckham am Pool getroffen, denn der verbrachte seinen Urlaub ebenfalls im La Mamounia.
Manchen von euch kommt das Hotel womöglich bekannt vor. Vielleicht aus Sex and the City II, denn dafür diente es als Drehort. Und sind wir mal ehrlich: Haben wir uns nicht alle in Carries und Samanthas Fußstapfen geträumt, als sie verführerische und unbeschreibliche Stunden im Orient verbrachten?
Die Lobby des Hotels ist atemberaubend. Es lässt sich nur schwer beschreiben. Hochwertige Kunst in Kombination von moderner Inneneinrichtung. Schon beim Betreten des Hotels erhascht man einen der tollsten Blicke überhaupt: Der Blick durch das gesamte Hotel bis in den Garten. Beim Check-In wurden wir an einen von schweren Vorhängen und dicken Polstermöbeln umgebenen Tisch gebeten und dort mit frischer Mandelmilch, verfeinert mit Rosenwasser und saftigen Datteln versorgt. Kann ein orientalischer Traum schöner beginnen?
Was mir dann direkt auffiel, war der Duft im Hotel. Sehr elegant und angenehm im Duft. Wie ich später erfahren durfte, wurde der Duft von Olivia Giacobetti nur für das "La Mamounia" kreiert. Das Zusammenspiel von Zedernholz kombiniert mit der frische von Zitronen und der ausgewogenen Süße von Datteln ist einfach nur einzigartig.
Nach der Begrüßung und einer netten Unterhaltung wurden wir auf unser Zimmer geführt. 
Uns erwartete eine wunderschöne Suite mit Blick auf den riesigen Garten voller Palmen, Orangenbäumen und bunten Blumen. In der Ferne konnte man das Atlas Gebirge sehen. Die Spitzen der Berge waren mit Schnee bedeckt. Alles wirkte wie gemalt.
Nach einer total erholsamen Nacht erwartete uns das Frühstück. Das Frühstücksbuffet lässt nun wirklich keine Wünsche offen: Frisch gepresste Säfte, unglaublich leckeres Obst, Lachs und eine ordentliche Käse, Wurst und Gebäckauswahl versüßen jedem den Start in den Tag.
Beim Dinner hat man die Auswahl zwischen einem marokkanischen, italienischen oder französischen Restaurant. Wir haben das marokkanische Restaurant gewählt und waren begeistert. Essen und Service in bester Qualität und dazu in einem Ambiente, dass einfach nur an 1001 Nacht erinnert.
Spa, Wellness & Sport
Der Spa Bereich mit Indoor Pool, Whirlpool etc. ist so angenehm beleuchtet, dass ich fast im Whirlpool eingeschlafen wäre.
Wie ihr auf dem Bild erkennen könnte, ist der Outdoor Pool mit Restaurant auch wunderschön.
Ich liebe Sport. Einmal die Woche muss ich mindestens zum Training. Meistens gehen Julian und ich zusammen zum Sport. Gute Hotels haben auch meistens ein akzeptables Fitnesscenter. Nicht so das "La Mamounia". Im "La Mamounia" hat man die Qual der Wahl zwischen zwei Fitnesscentern. Eins ist direkt im Hotel, das andere befindet sich im gigantischen Garten. Wir entschieden uns für das Größere im Garten. Trainieren mit einem traumhaften Ausblick und danach in die Sauna. Gibt es etwas cooleres? Hier wird man allein durch die Location zum trainieren motiviert. Selbst Sportmuffel wären angetan. I promise!
Wer trotzdem lieber auf Sport verzichtet, wird aber definitiv durch den Garten schlendern wollen.
Eigentlich ist Garten nicht das richtige Wort. Vielmehr ist es ein Park. Ein wunderschöner 80000 Quadratmeter großer Park mit Blumen und Bäumen aller Art.
Nicht viele Hotels schaffen es, dieses ganz besondere Feeling zu erzeugen. Ein Gefühl der Sorglosigkeit. Man spürt, wie der Stress von einem regelrecht abfällt. Dafür muss auch einfach alles stimmen. Im "La Mamounia" geschieht dies fast schon direkt beim Betreten des Hotels.
Über das "La Mamounia" könnte man ein ganzes Buch schreiben. Aber es lässt sich auch mit einem Wort beschreiben: Wundervoll.
Ich bin für diese wundervollen Tage unglaublich dankbar und freue mich so sehr, dass Julian und ich so etwas Tolles erleben durften. Vielen Dank an das "La Mamounia" und das gesamte Team für den wunderschönen Aufenthalt.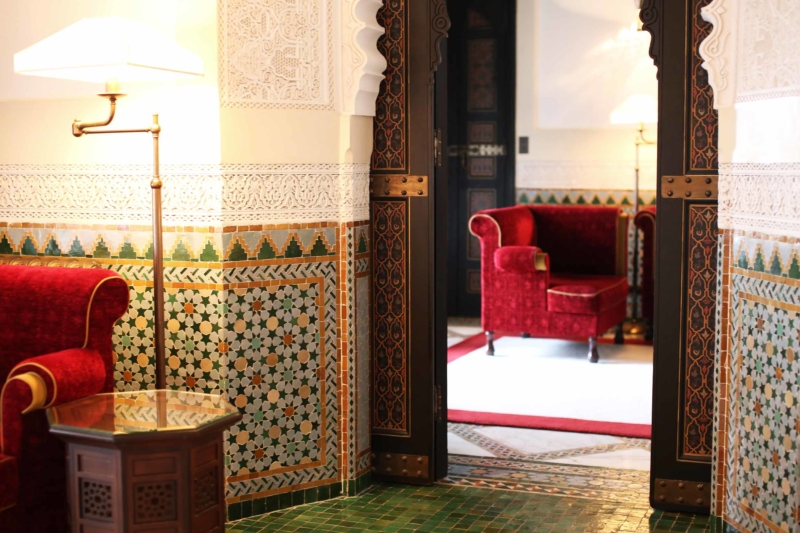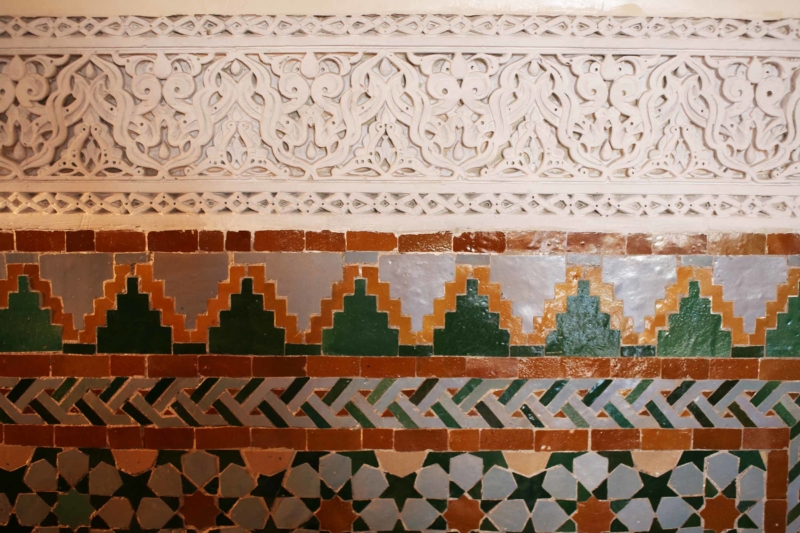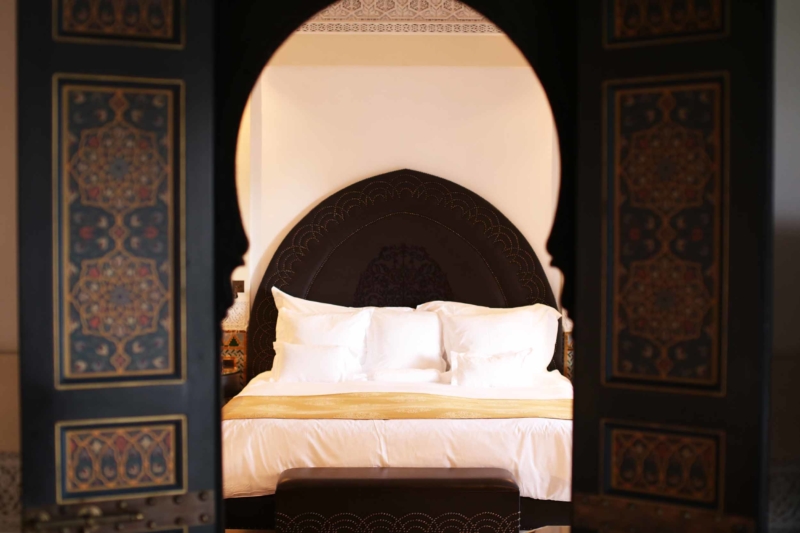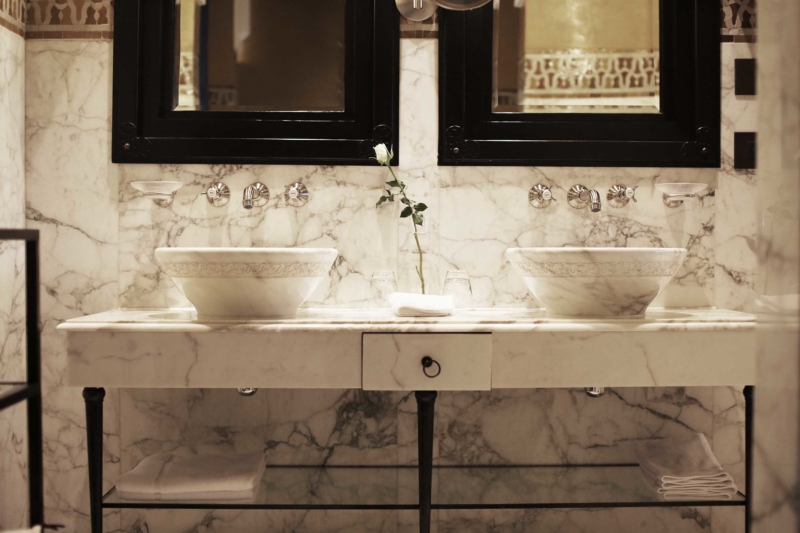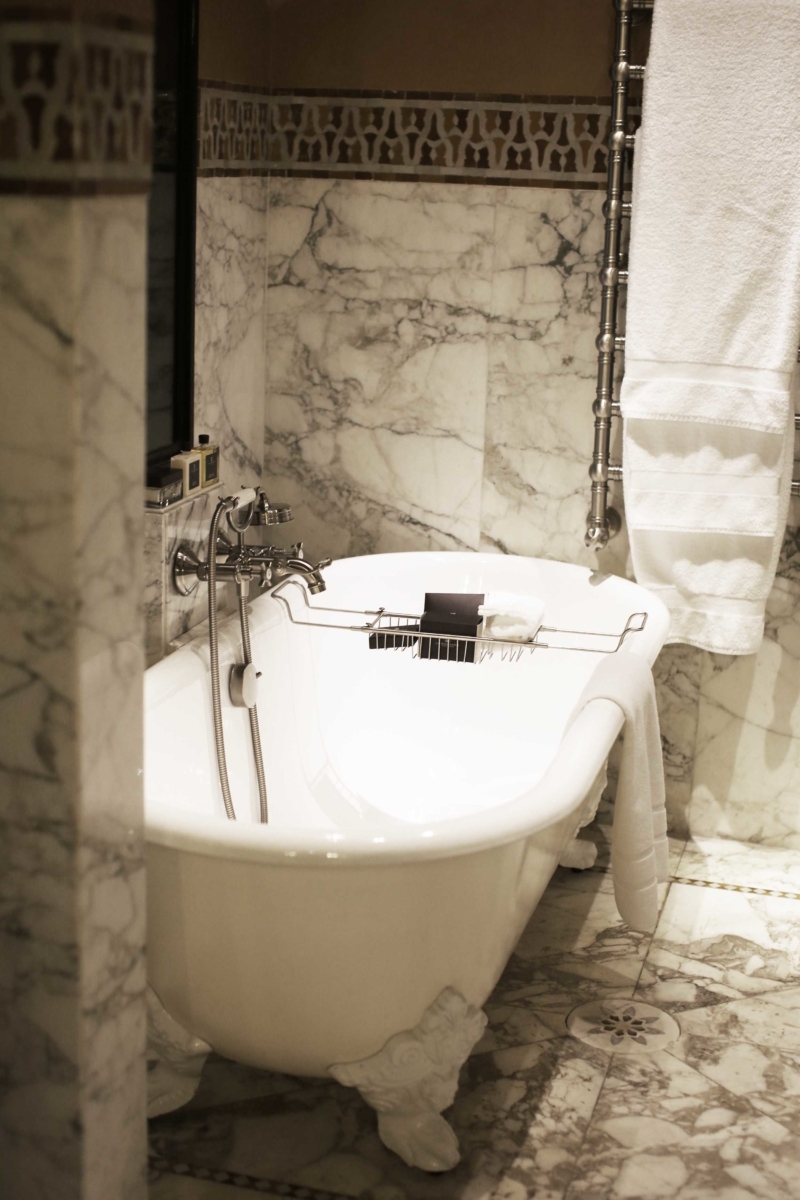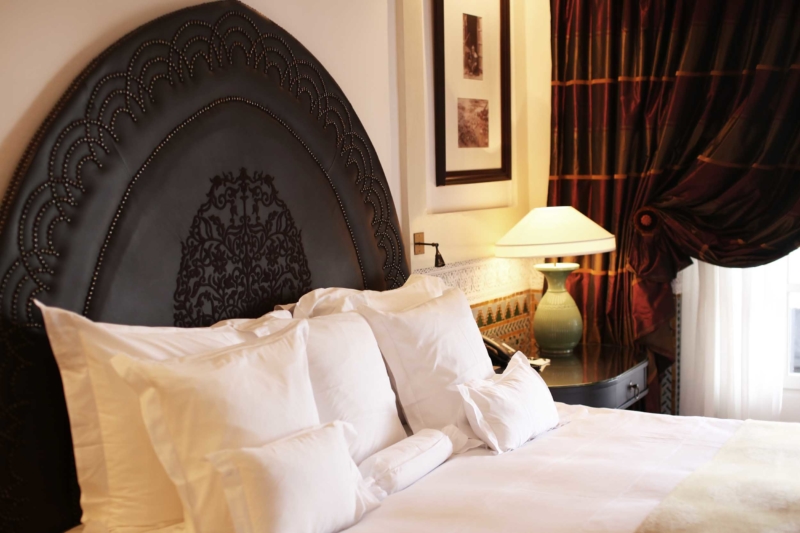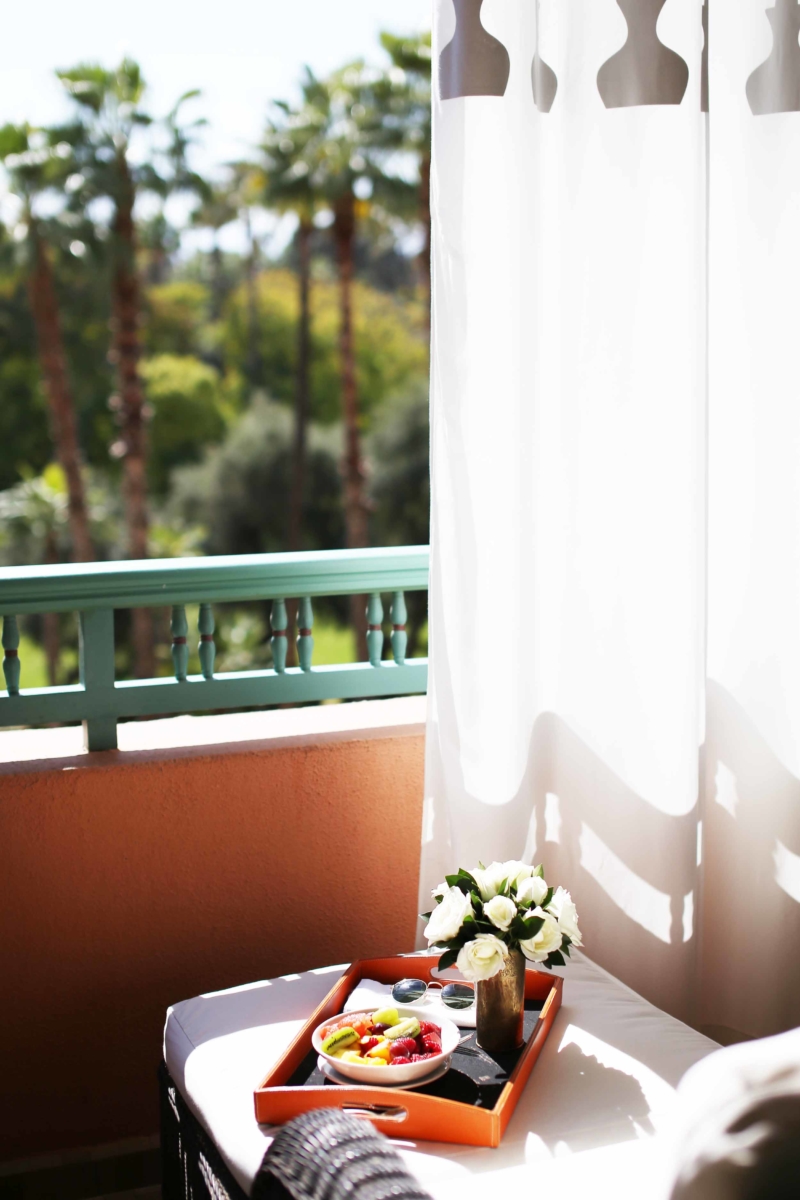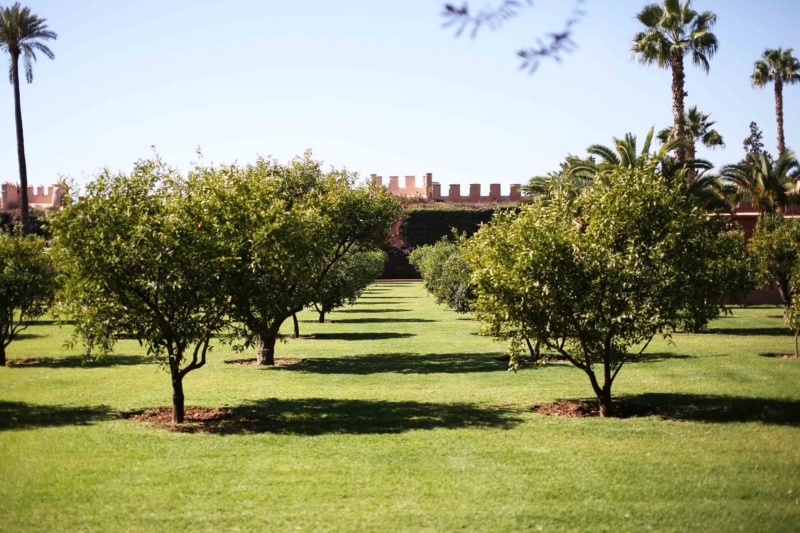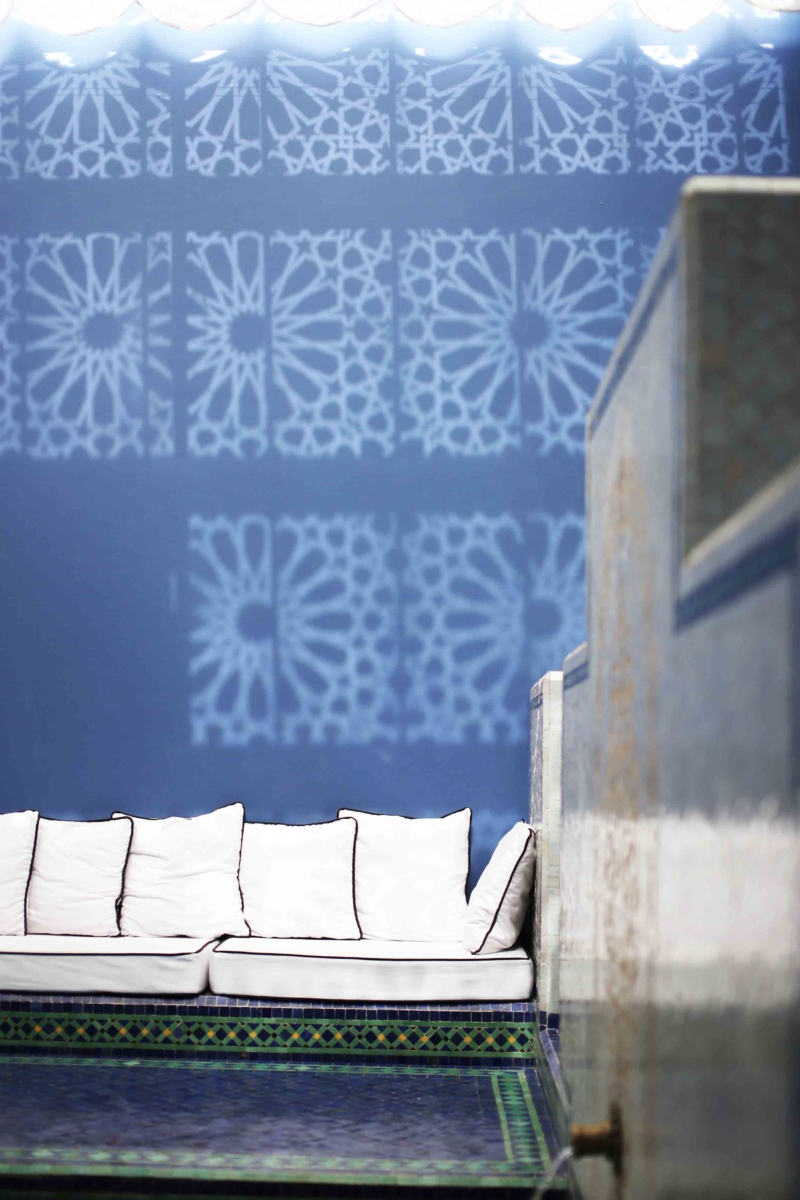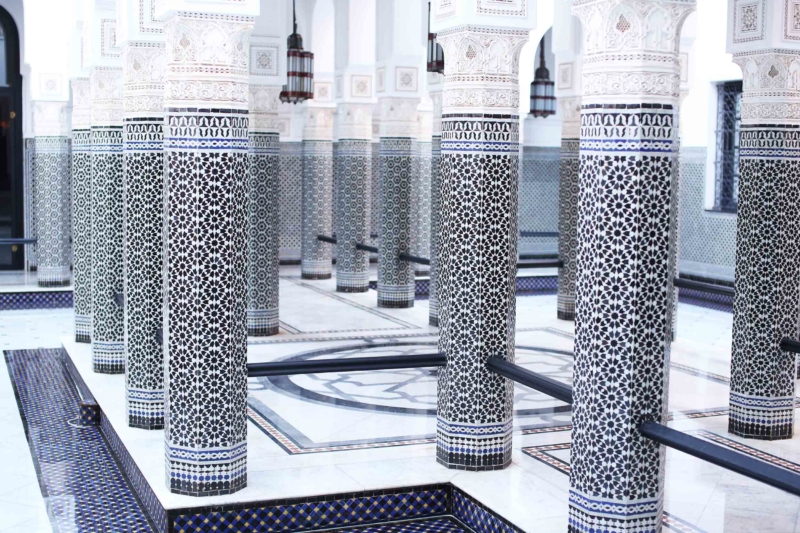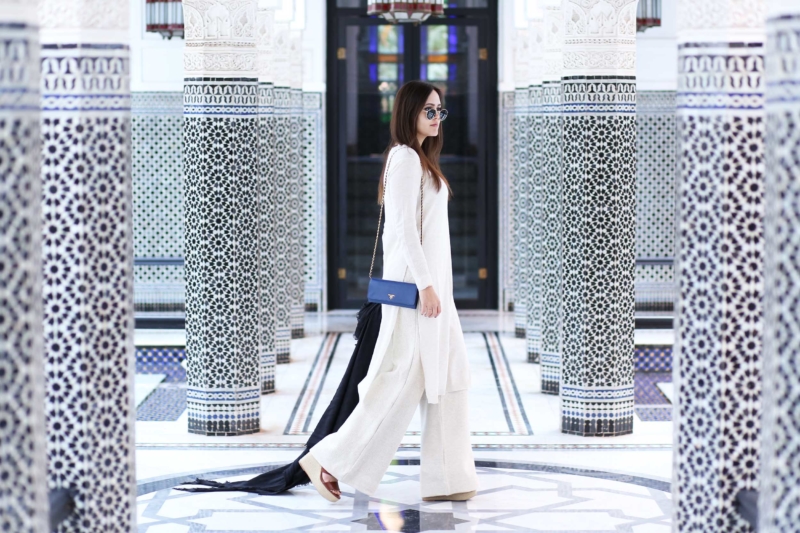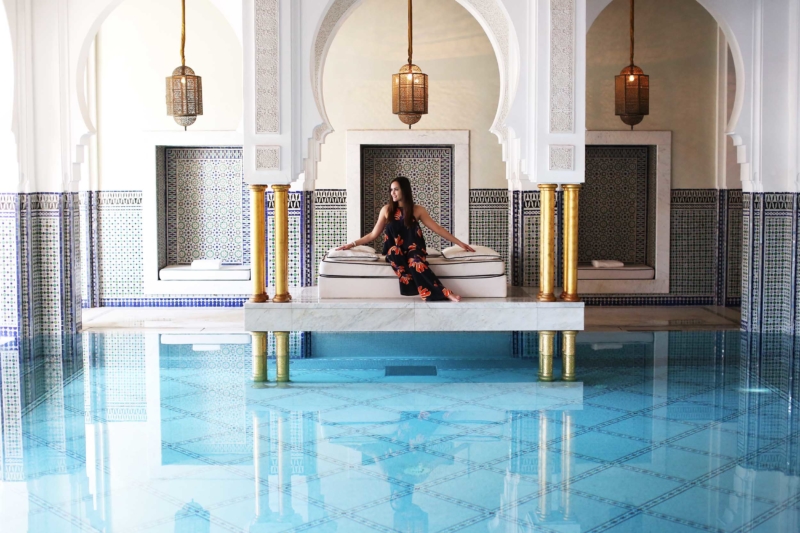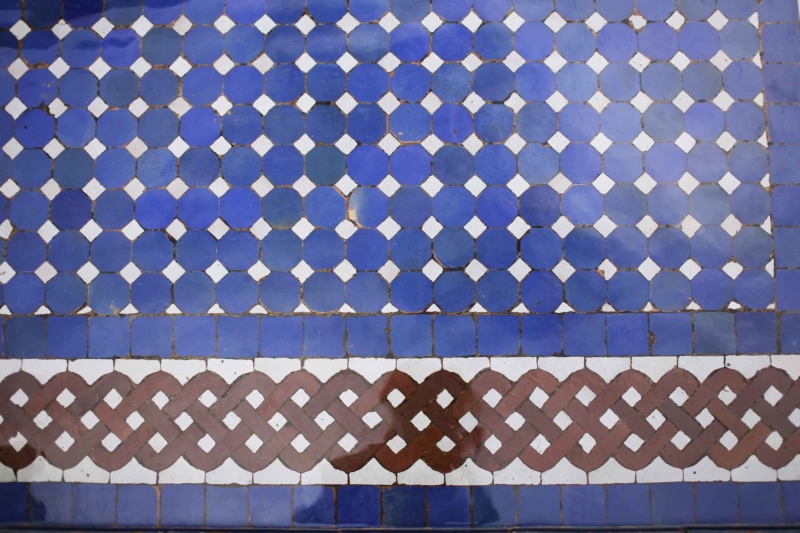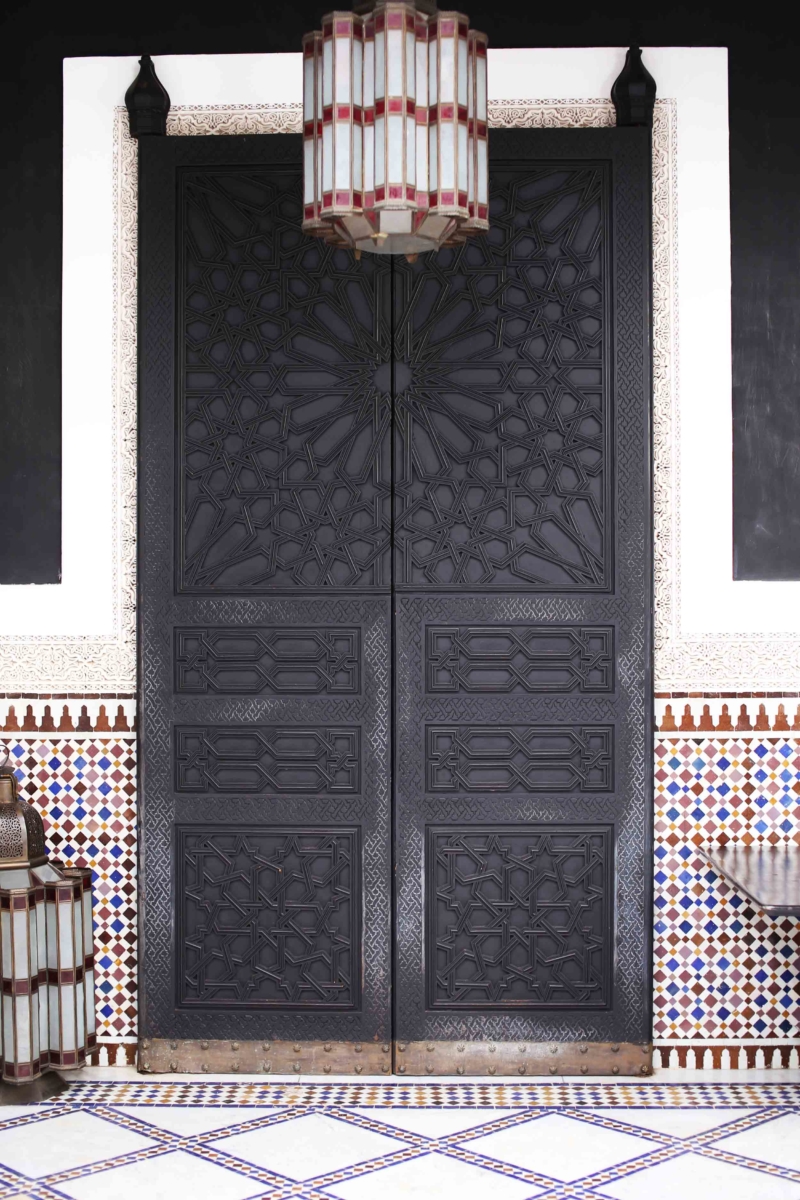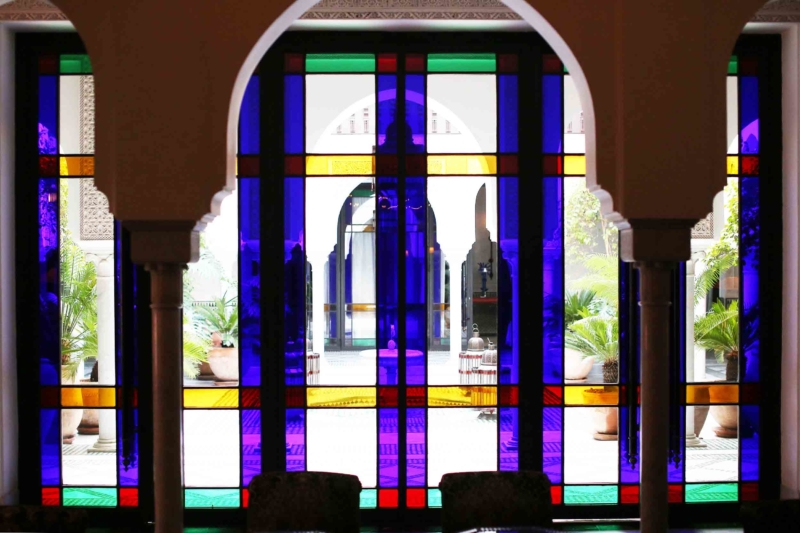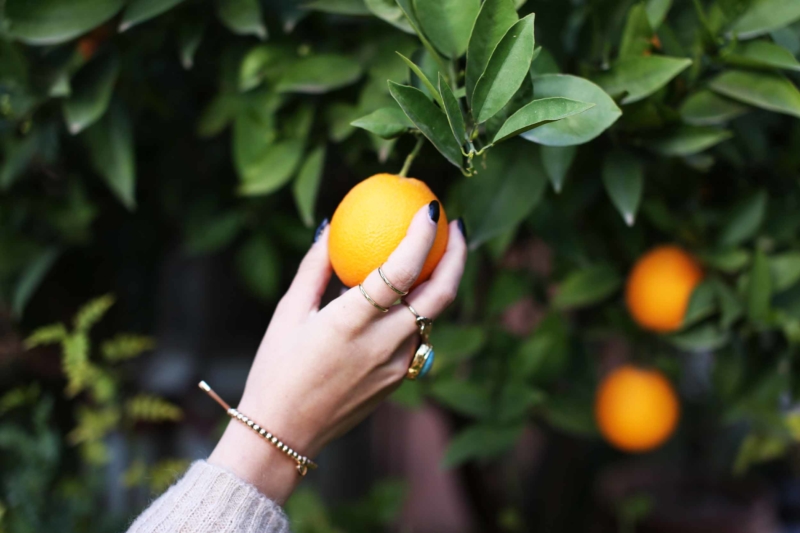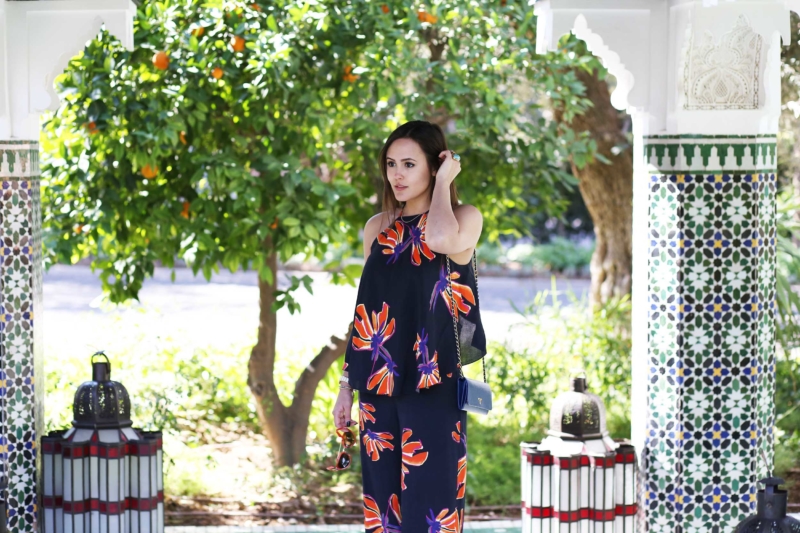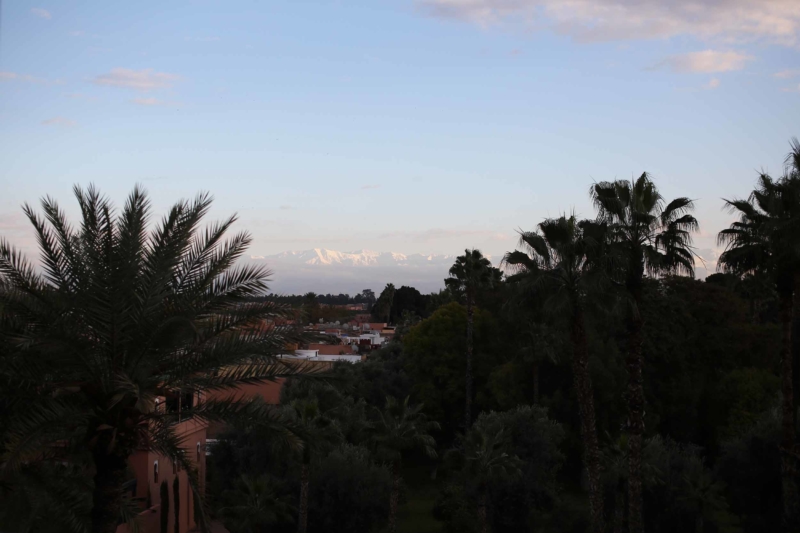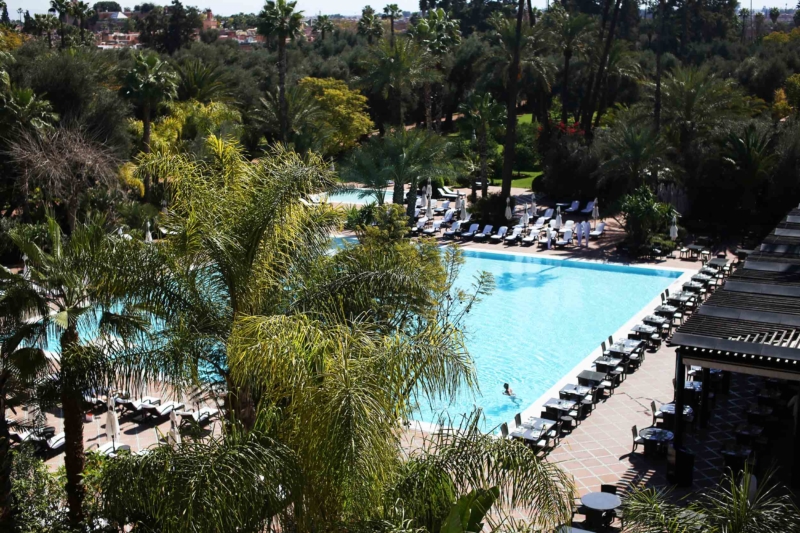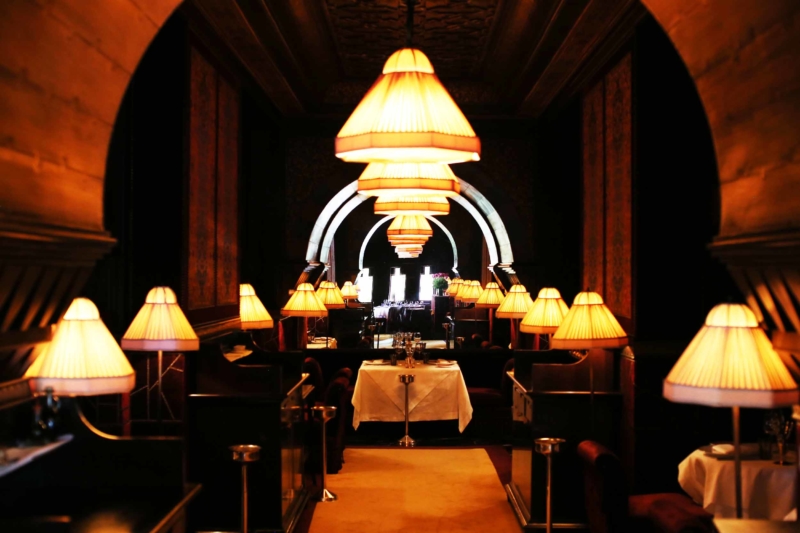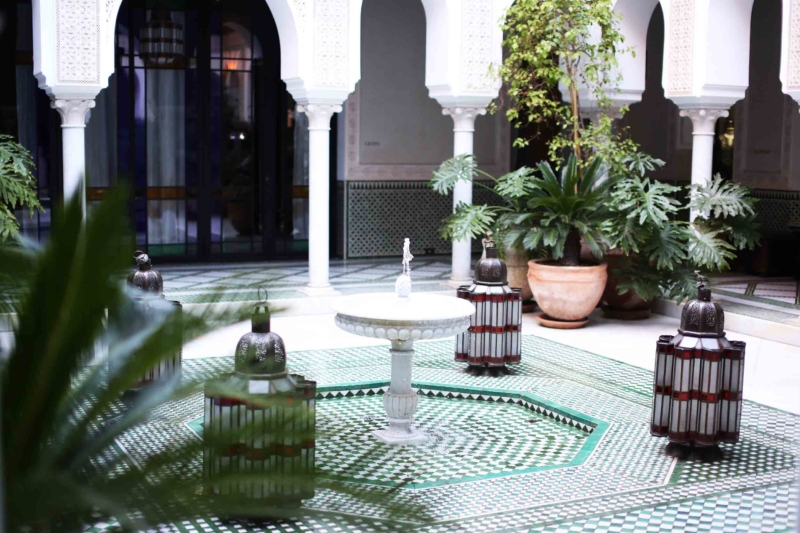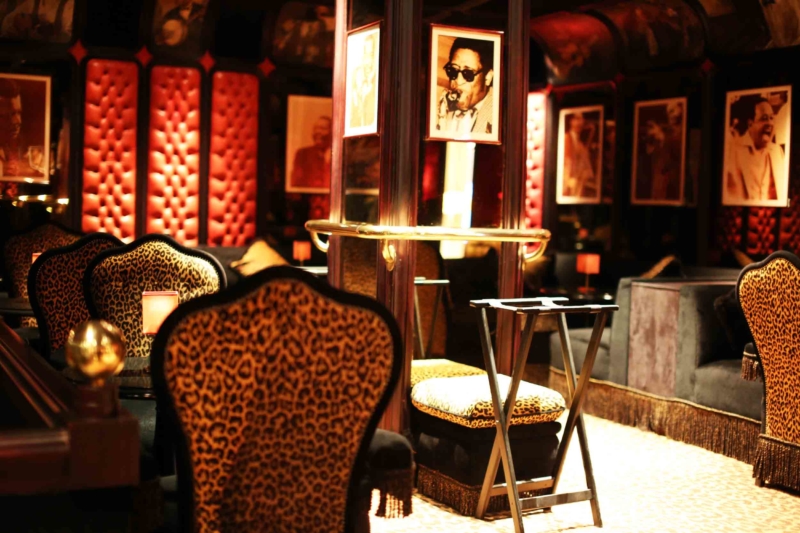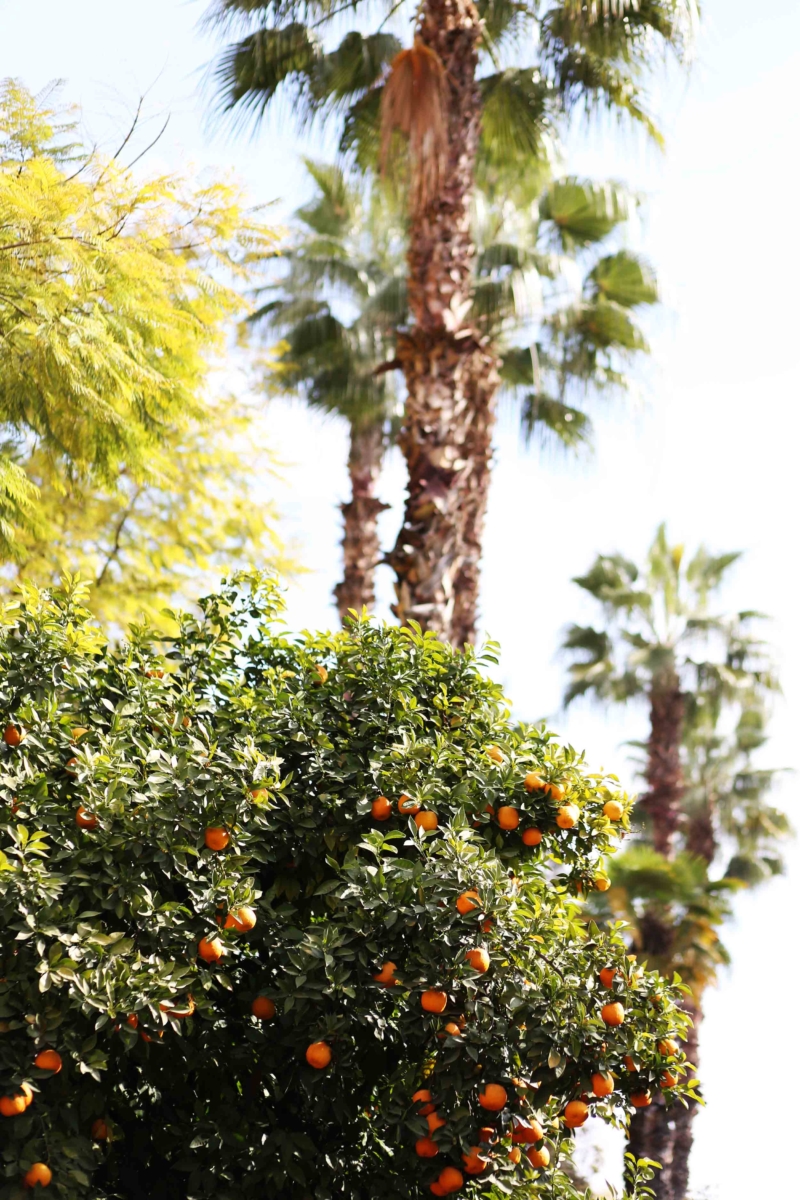 Also be inspired by my Instagram Feed during my stay at La Mamounia…








(In Kooperation mit La Mamounia)