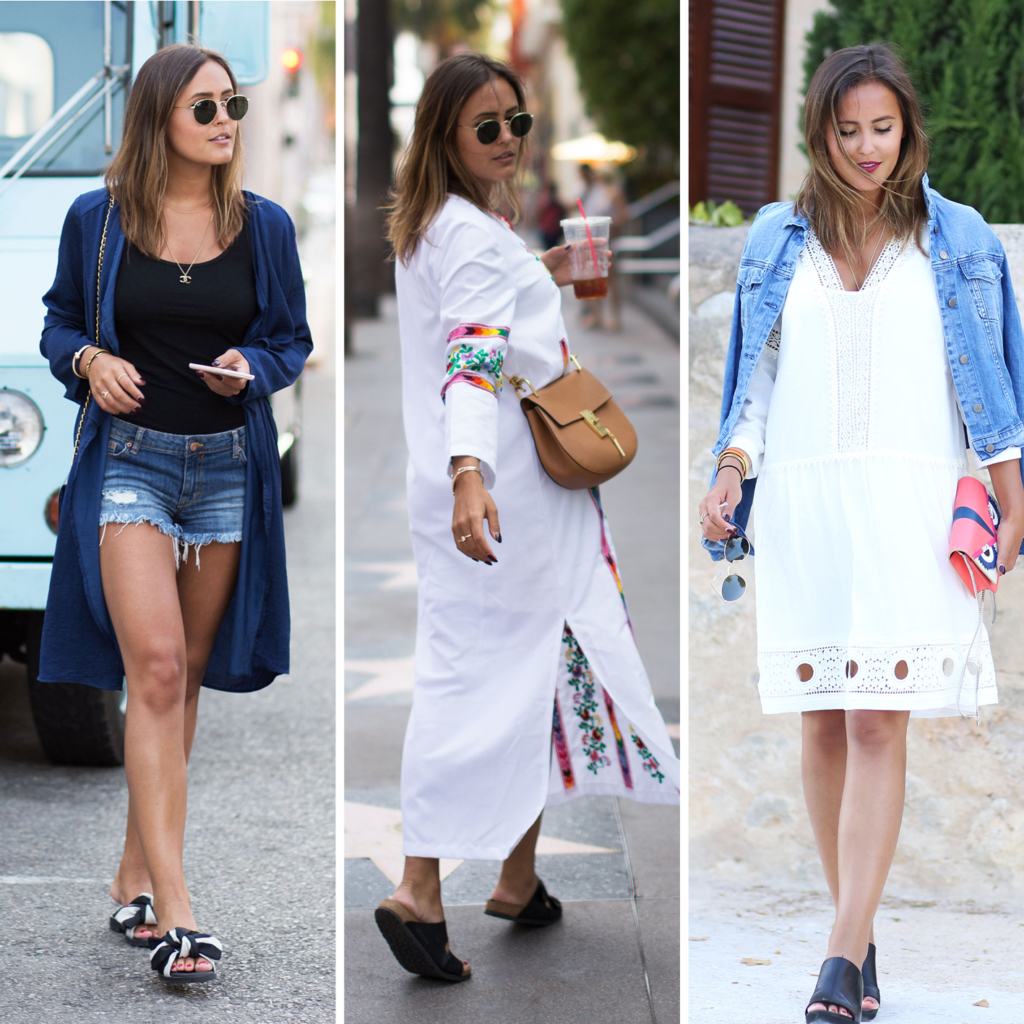 EN| Just like last month, it is always great to see, which blogposts you like to see, where you comment and where you show me your feedback. That is why I chose your three most favorite looks of the month August to show them to you again and give you a little refreshment on my outfits. Here we go! Have fun. xx L.
DE| Wie auch letzten Monat freue ich mich immer sehr, wenn euch meine Looks gefallen, ihr kommentiert und mir dadurch ein super Feedback gebt. Deshalb habe ich wieder eure Top 3 Looks des Monats August zusammengesucht, um euch einen kleinen Refresh der Looks zu geben. Hier kommen sie! Viel Spaß beim Lesen. xx Eure Laura
1. L.A. STREETSTYLE – RODEO DRIVE ICE CREAM TRUCK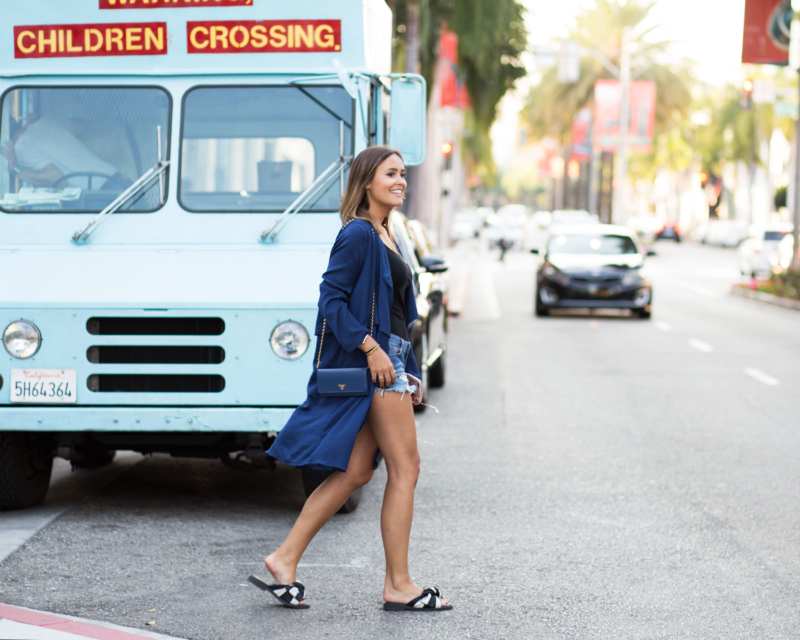 EN| For todays casual look, I am combining super comfy denim shorts with a casual black top, my black and white striped Miista shoes, my dark blue beloooved light coat and the Prada crossbody bag. What do you think about this look? xx L.
DE| Für den heutigen Look kombiniere ich sehr lässige Denim Shorts mit einem schlichten, schwarzen Top, meinen schwarz-weiß gestreiften Miista Schuhen, meinem geliebten dunkelblauen leichten Mantel und der Prada Crossbody Tasche. Was haltet ihr von dem Look? xx Eure Laura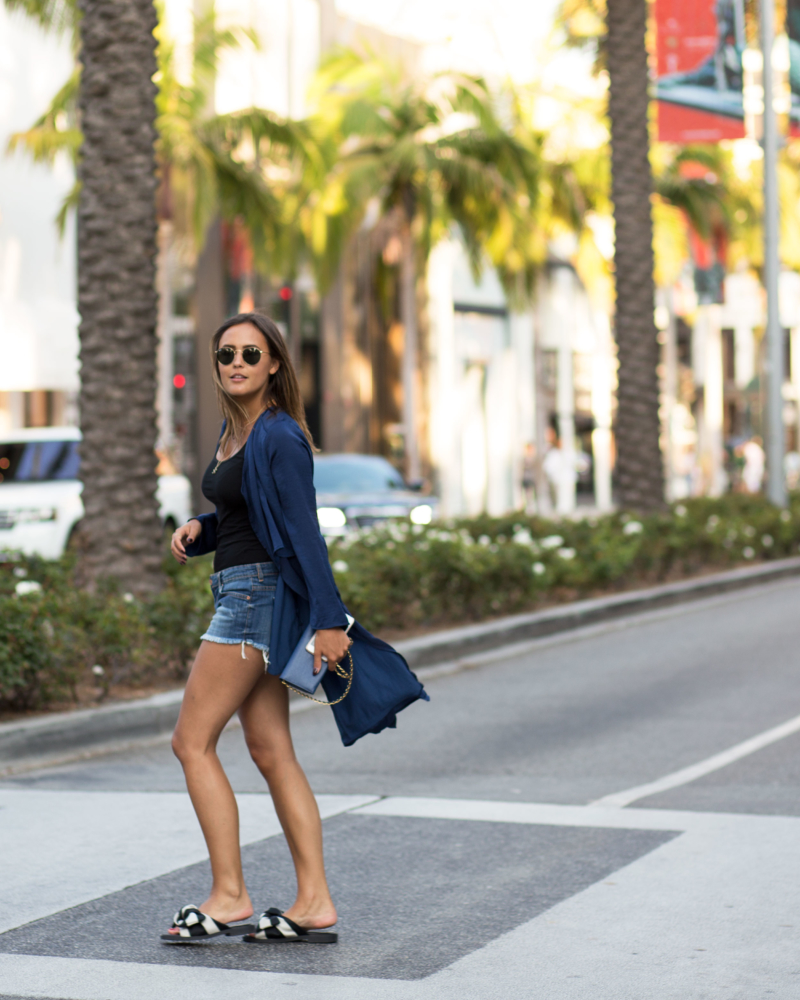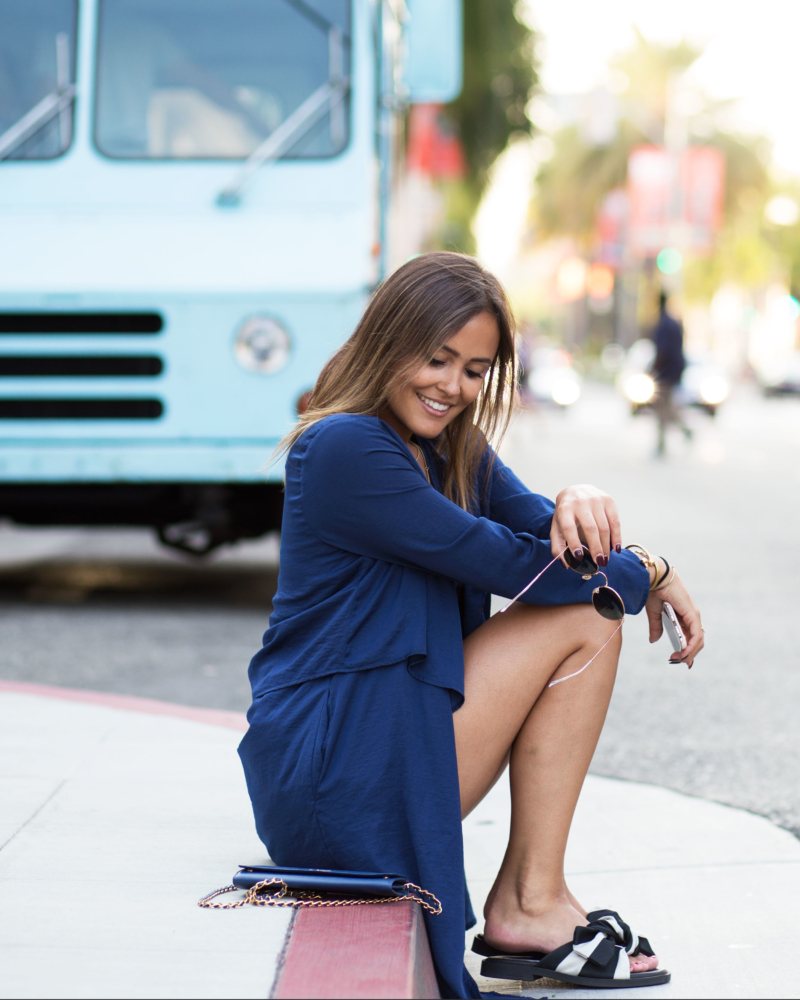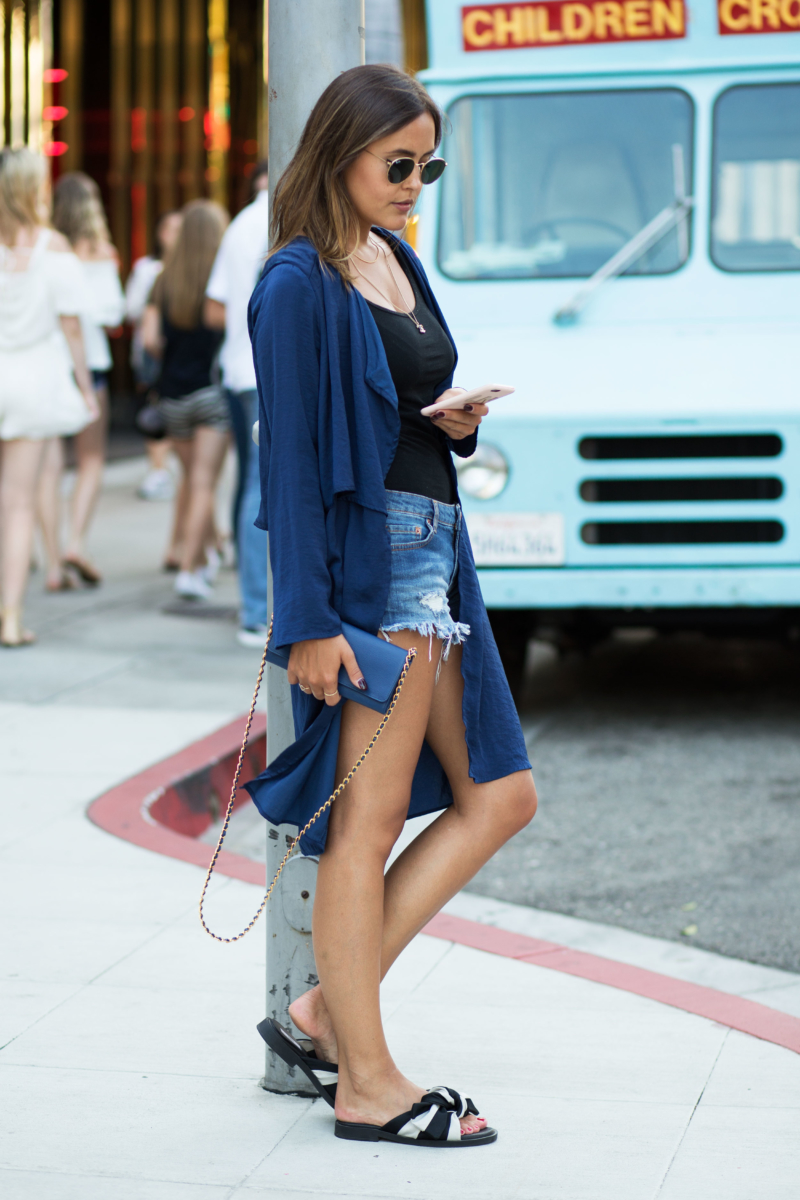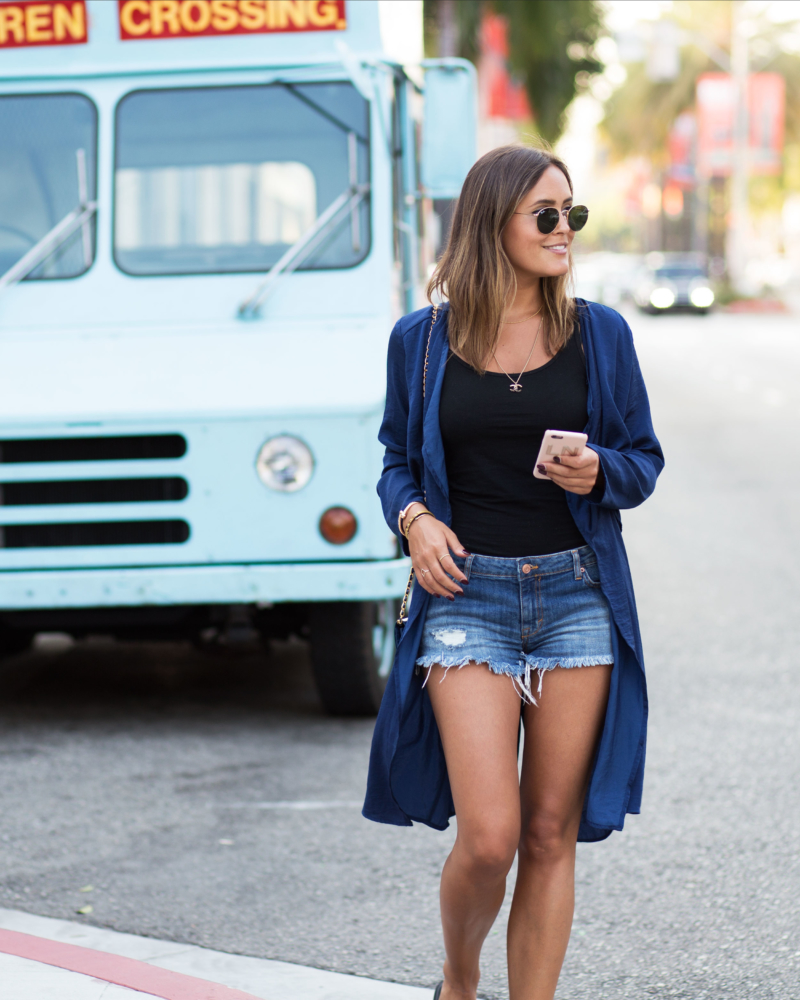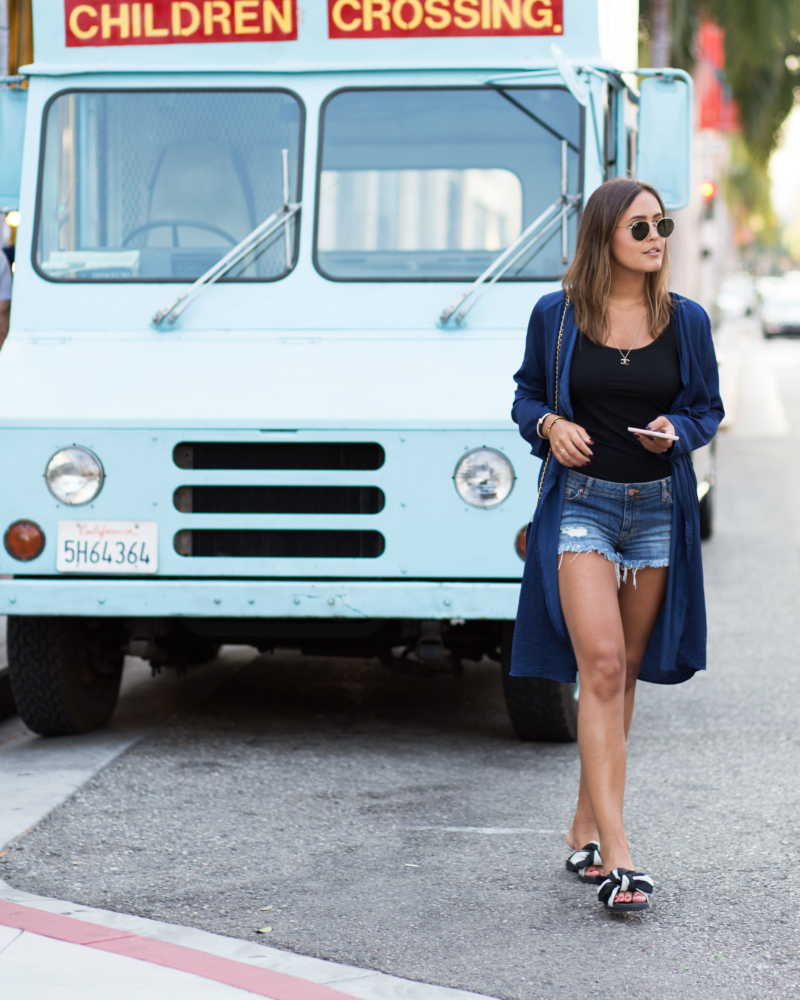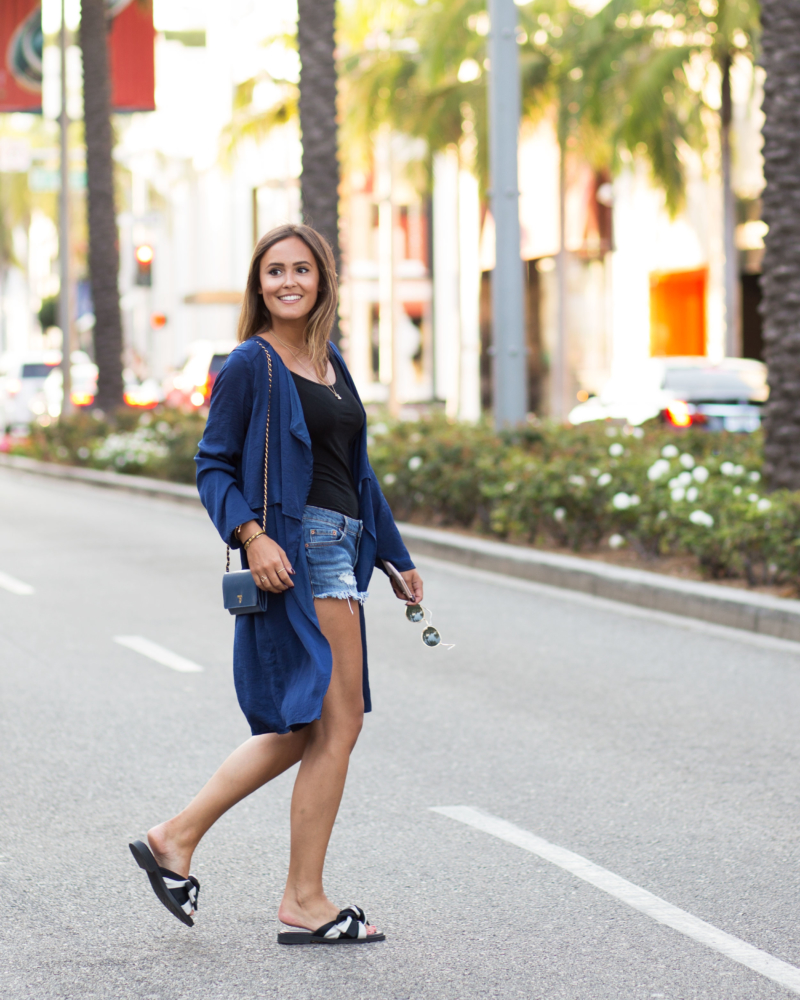 Shop my Look
Shorts: Gina Tricot*
Shirt: H&M*
Coat: Gina Tricot*
Bag: Prada*
Shoes: Miista
Sunglasses: Ray Ban
2. A TYPICAL DAY IN L.A.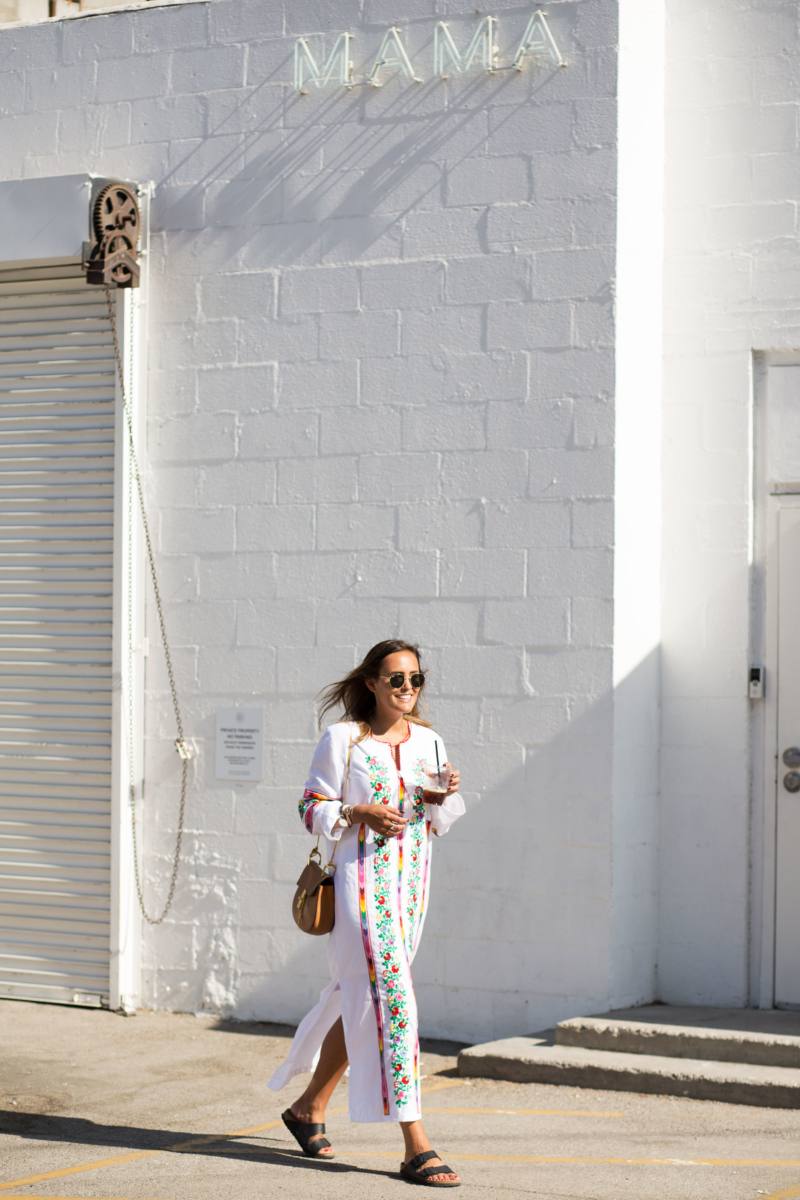 EN| A typical day in L.A.! What is that like? Many of you guys asked me that, so I thought, a blogpost about it would be about right. I mean, there is tons and tons of stuff to do, so I picked just a casual day, what we did most of the time, but let me tell you more about my day in pictures.
DE| Ein typischer Tag in L.A.? Wie ist der eigentlich so? Da mich ein paar von euch immer mal wieder gefragt haben, dachte ich mir, dass es an der Zeit ist, einen unserer "normalen" Tage, die wir so erlebt haben, einfach mal in Bildern zu zeigen und euch einen kleinen Einblick in Form eines Blogposts zu geben…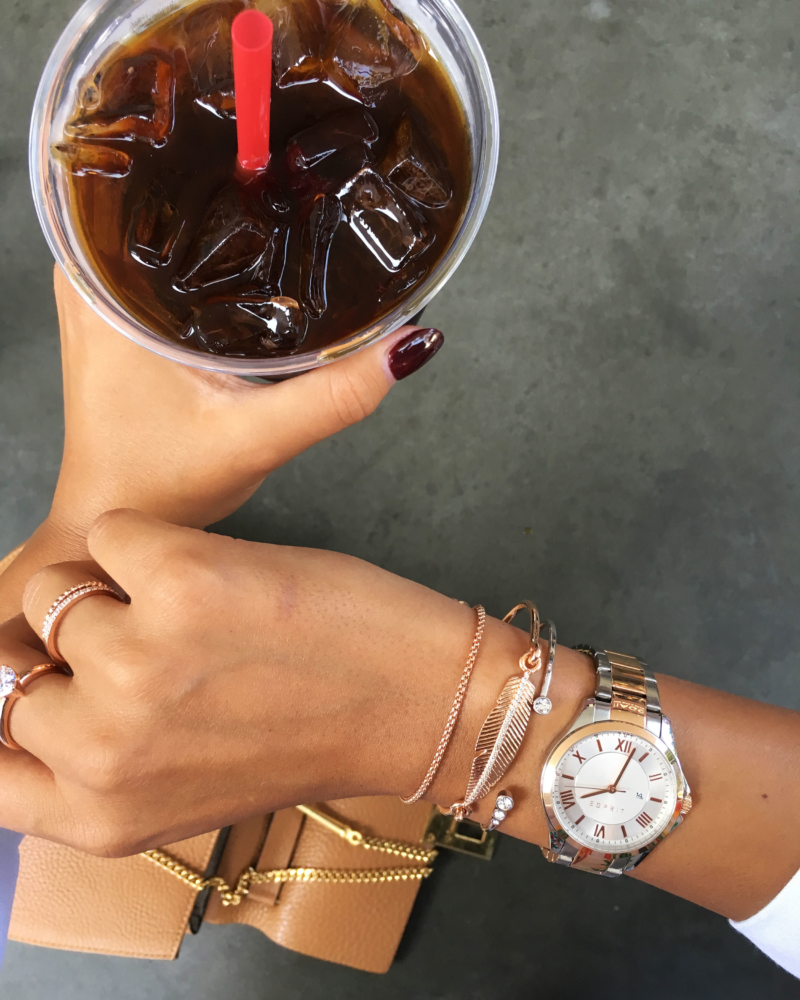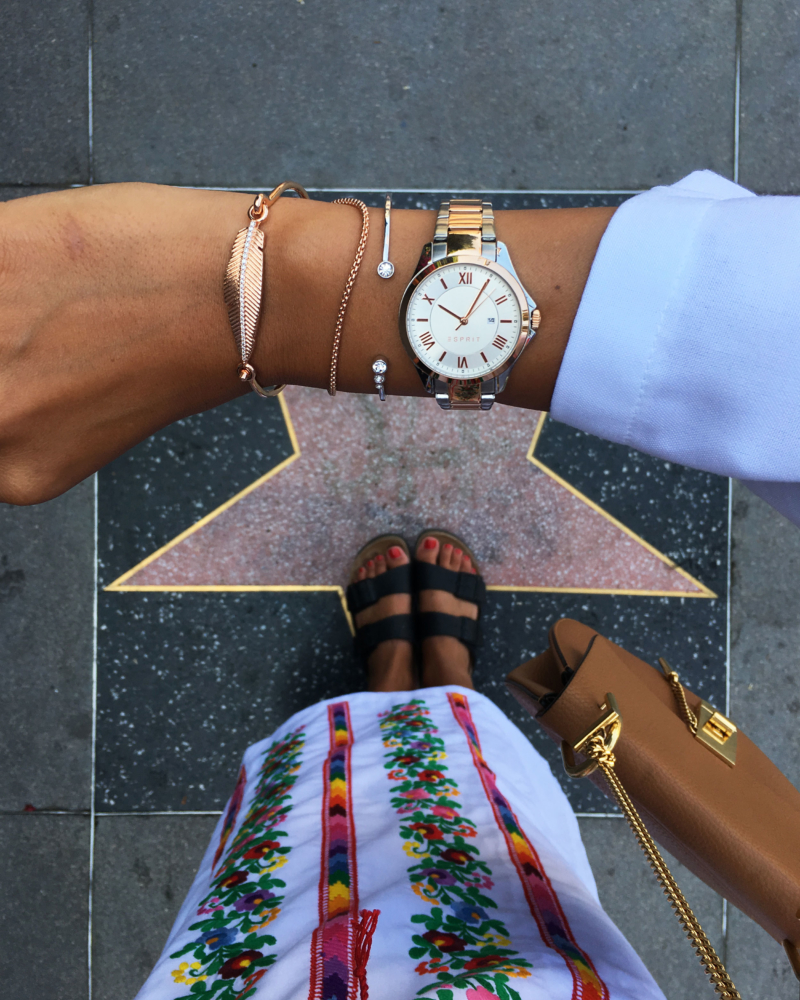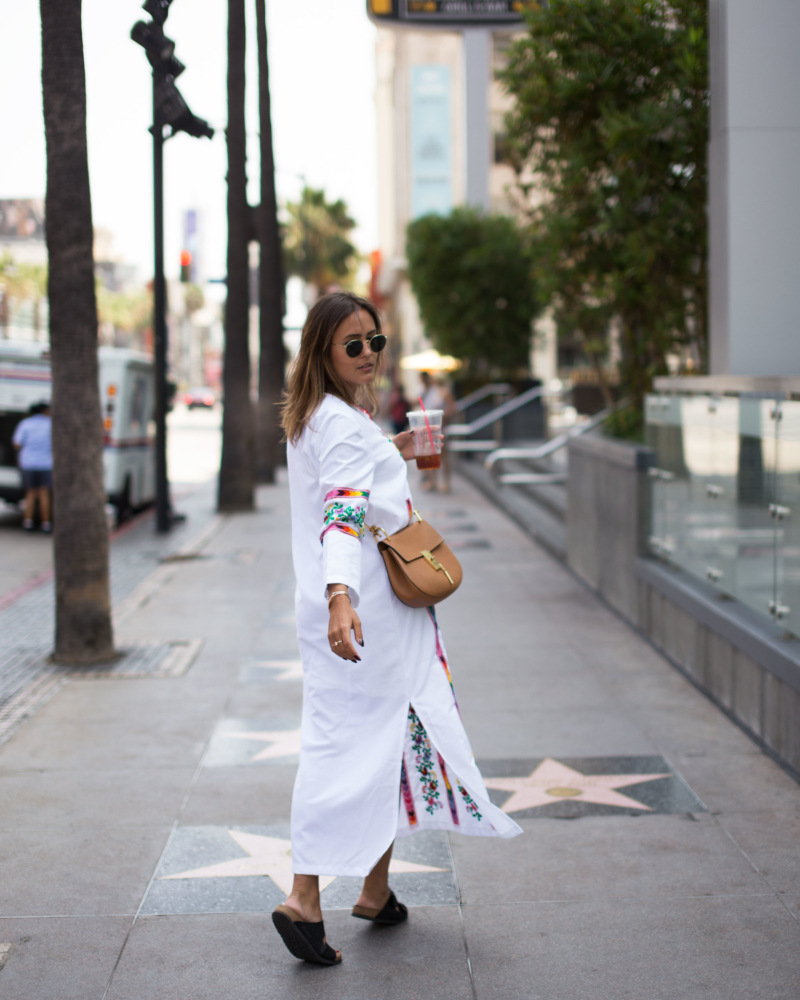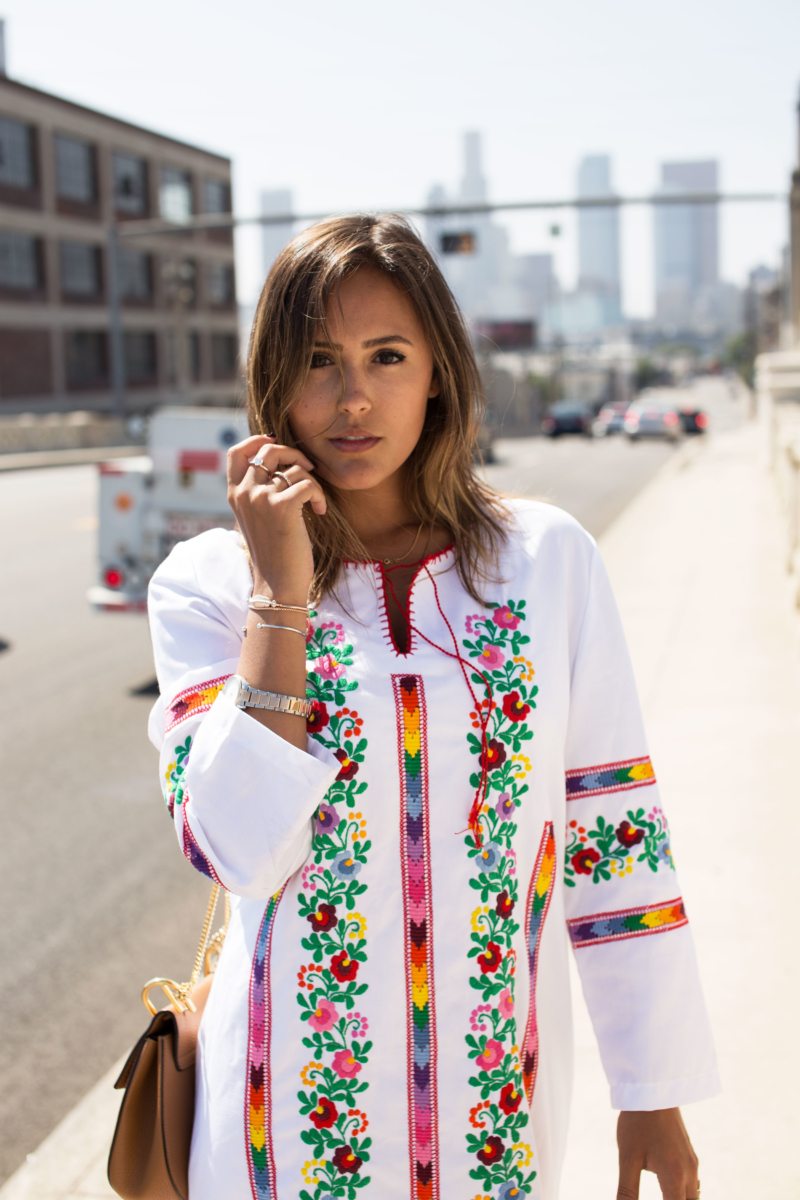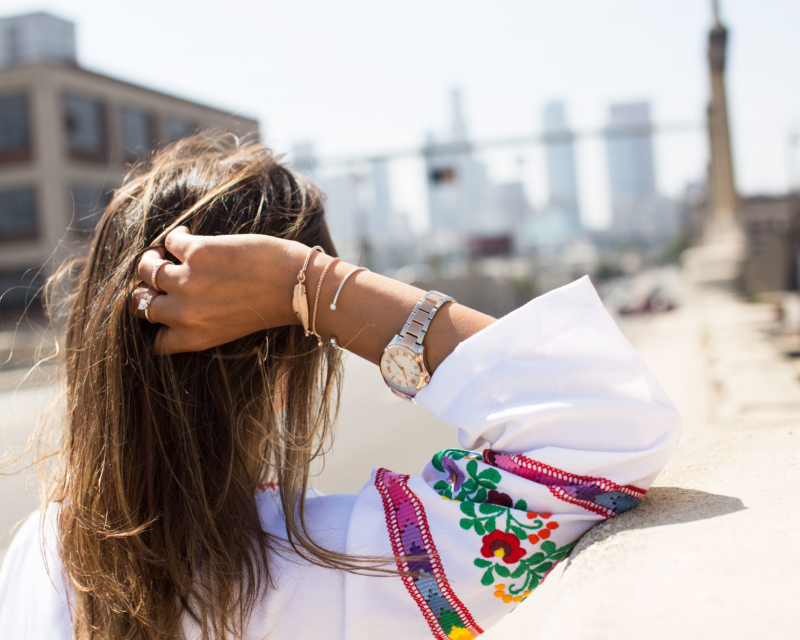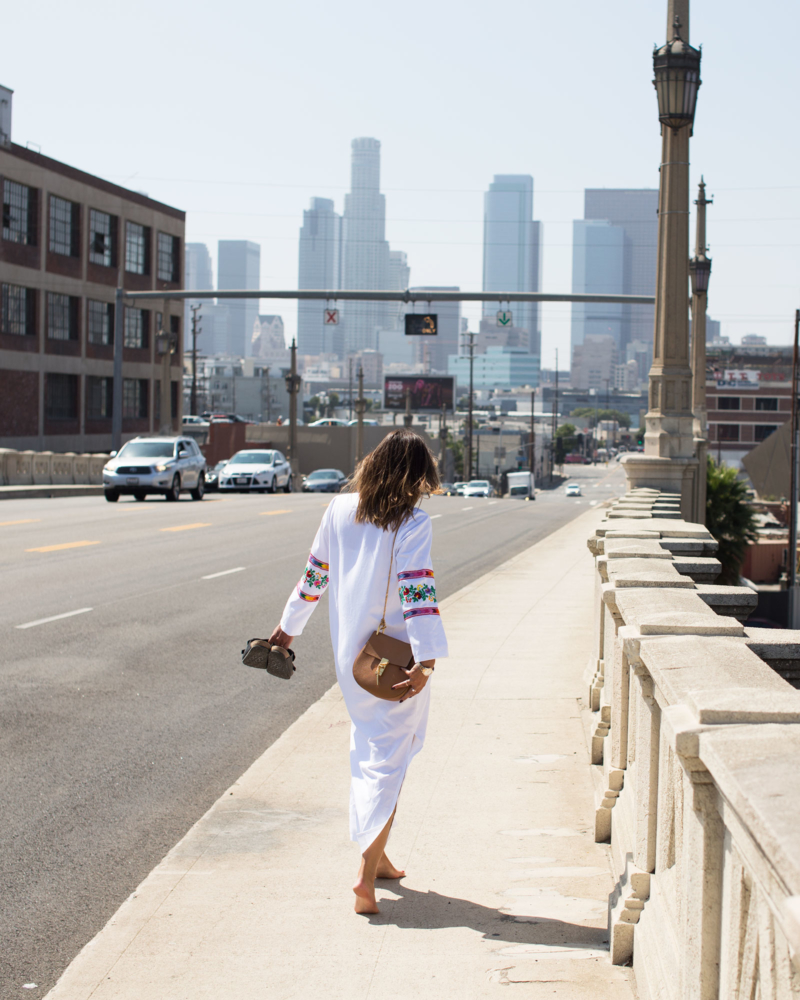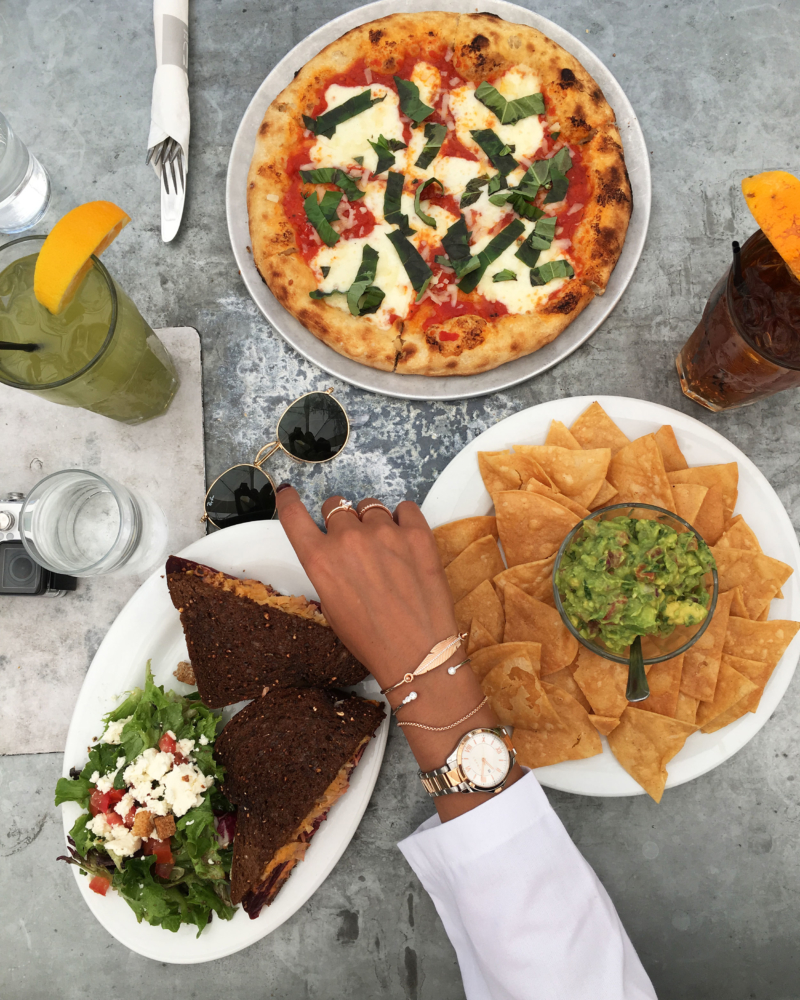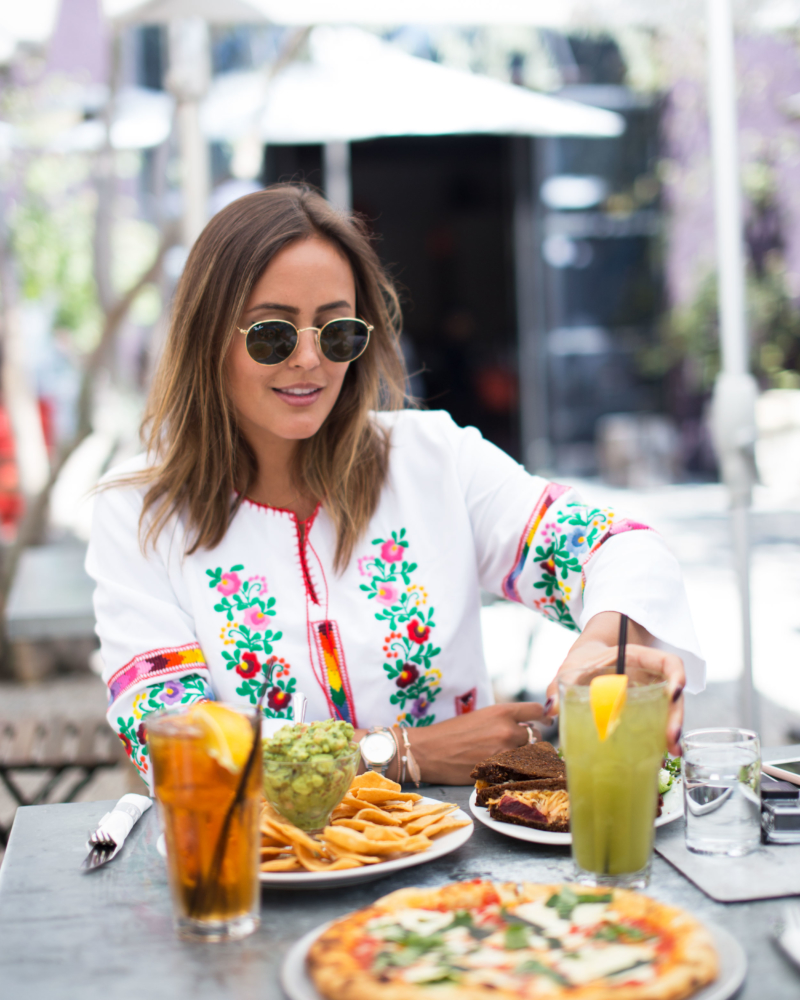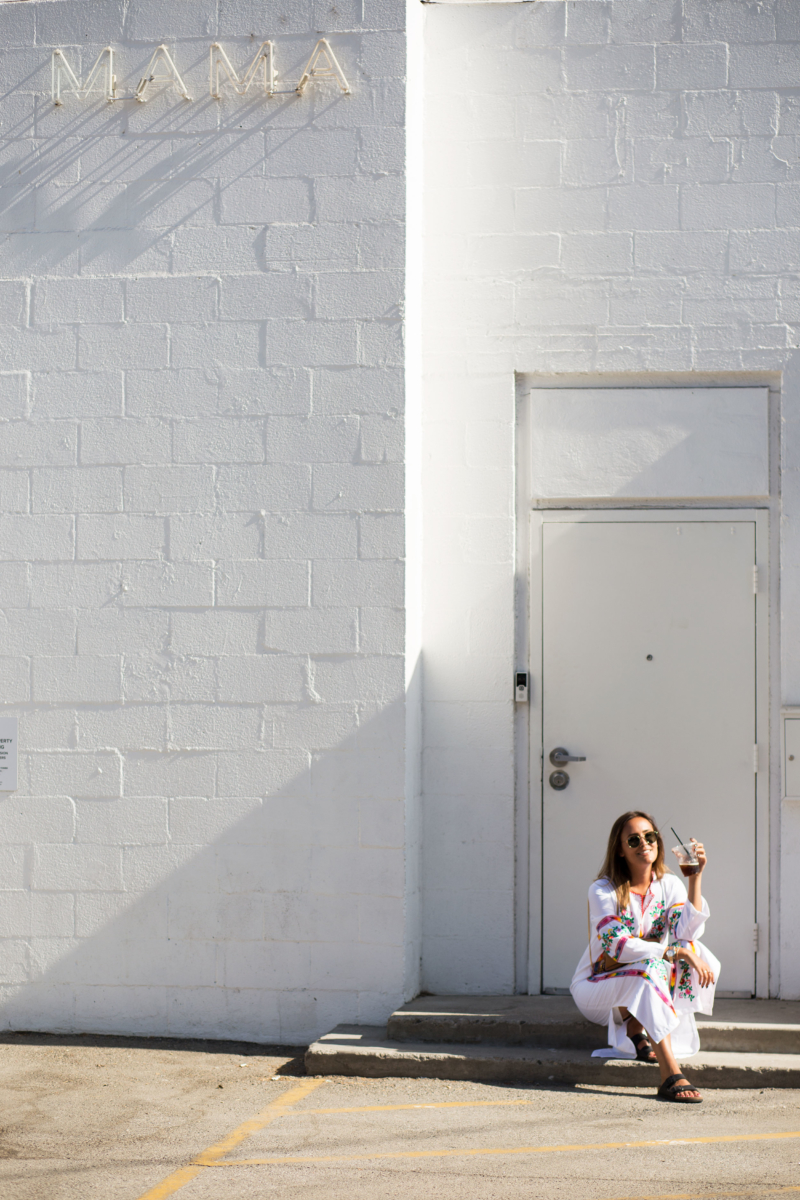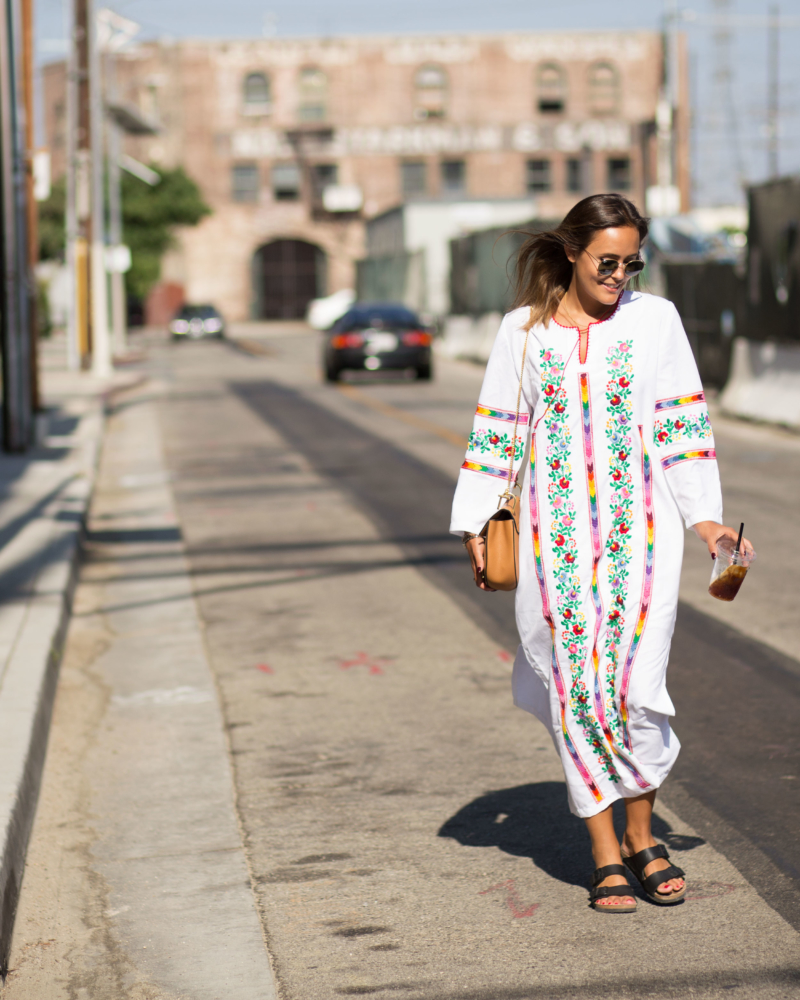 Shop my Look
Jewellery: Esprit
Watch: Esprit
Shoes: Birkenstock
Kaftan: Muzungu Sisters
Bag: Chloé
Sunglasses: Ray Ban
3. MALLORCA – WHITE SUMMER DRESS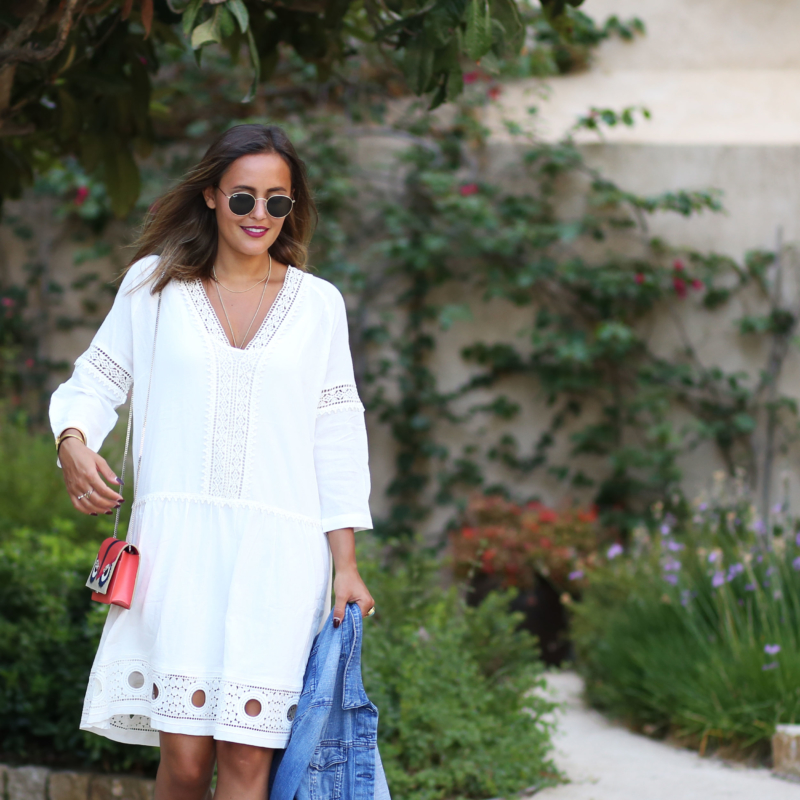 EN| For todays "easy summer look", I am combining a white dress with black leather mules and a casual denim jacket. Denim jackets are always great for summer evenings and when it gets a little bit colder during a day. Those kind of dresses are just the perfect compagnon for summer days and nights, because they are super casual, but you can also wear them a little bit more chic with some heels and a nice bag. Together with this rather casual look, I am combining my one and only eyecatcher bag: the little Fendi monster in pink and blue. What do you think about this summer look? Are you into white flattering dresses, just like me? xx L.
DE| Für den heutigen lässigen Sommerlook kombiniere ich ein weißes Sommerkleid mit kleinen Verzierungen und schwarze Leder Mules mit einer klassischen Jeansjacke. Jeansjacken sind sowieso immer ein super "Add on" für euer Sommeroutfit.
Vor allem, wenn es sich Abends etwas abkühlt. Diese Art von Kleidern kann ich euch auch ganz besonders ans Herz legen, da sie super schlicht mit lässigen flachen Schuhen oder aber auch etwas schicker mit Heels kombiniert werden können und sich dadurch als wahre Allrounder zeigen. Zusammen mit diesem eher lässigen Look kombiniere ich meinen heimlichen Eyecatcher schlechthin: Meine Fendi Monster Bag in pink/blau. Was haltet ihr von diesem Sommerlook und seid ihr auch so verliebt in diese weißen leichten Kleider? Xx eure Laura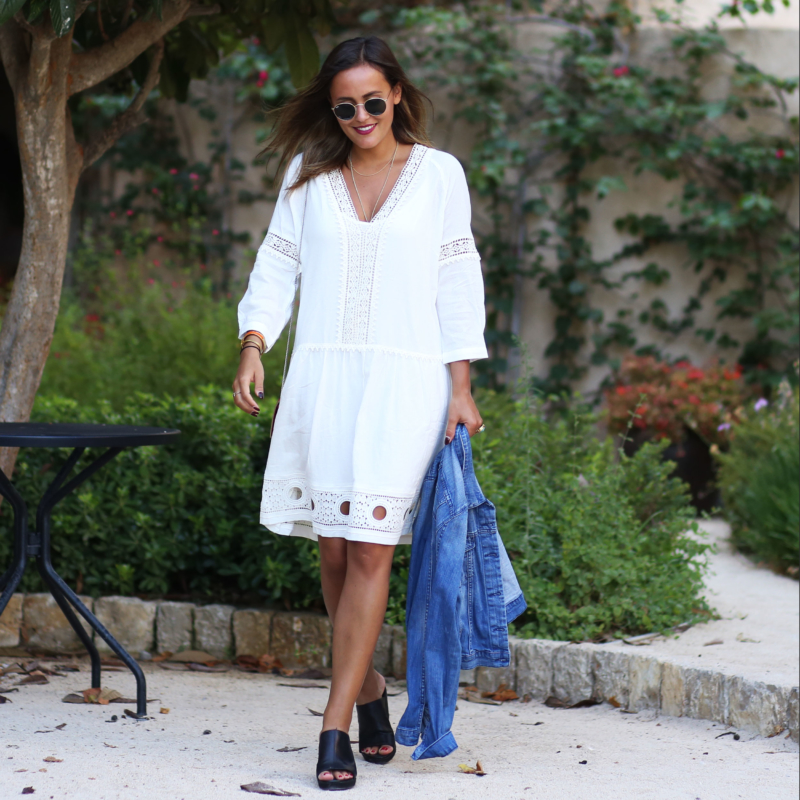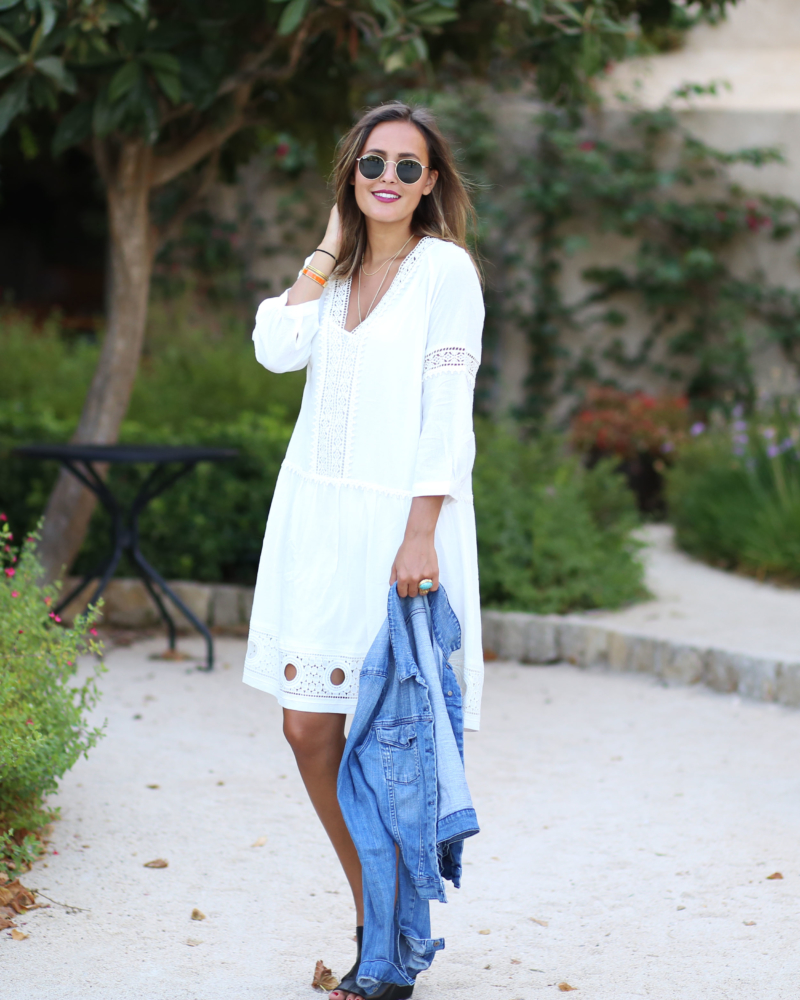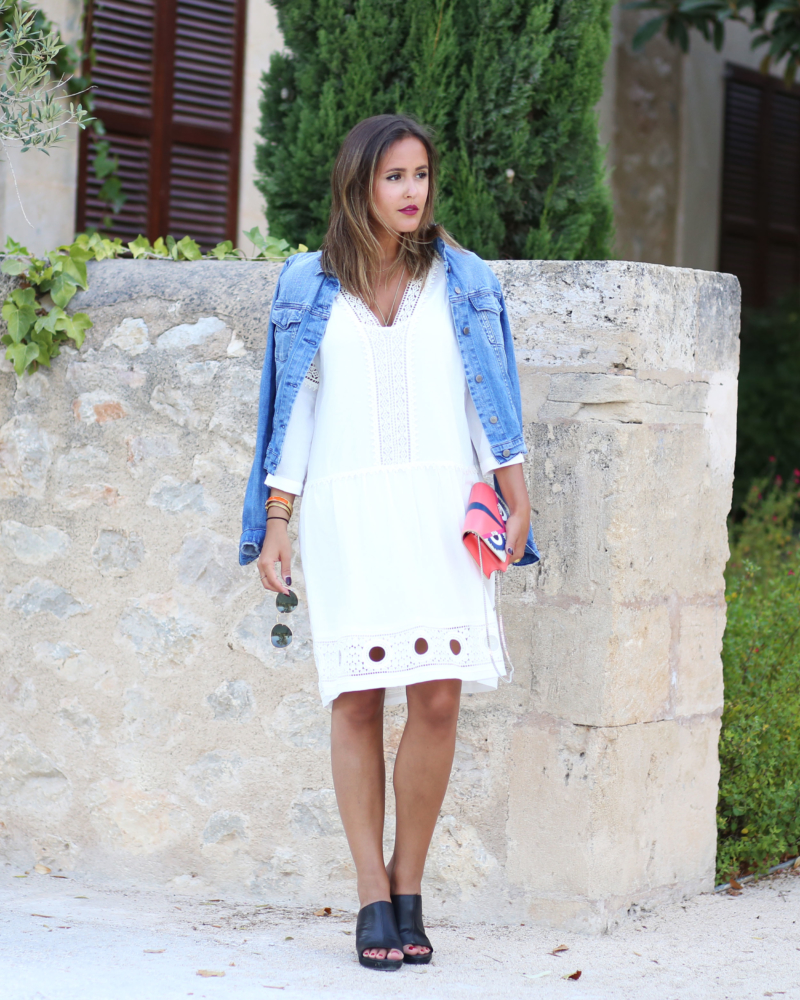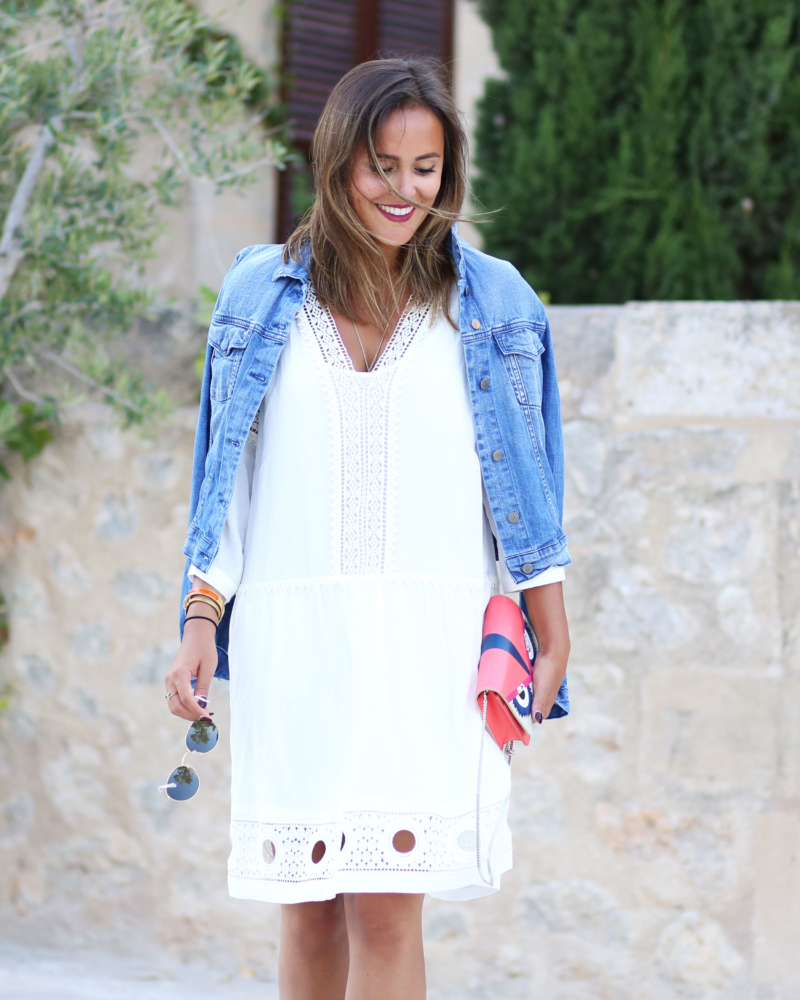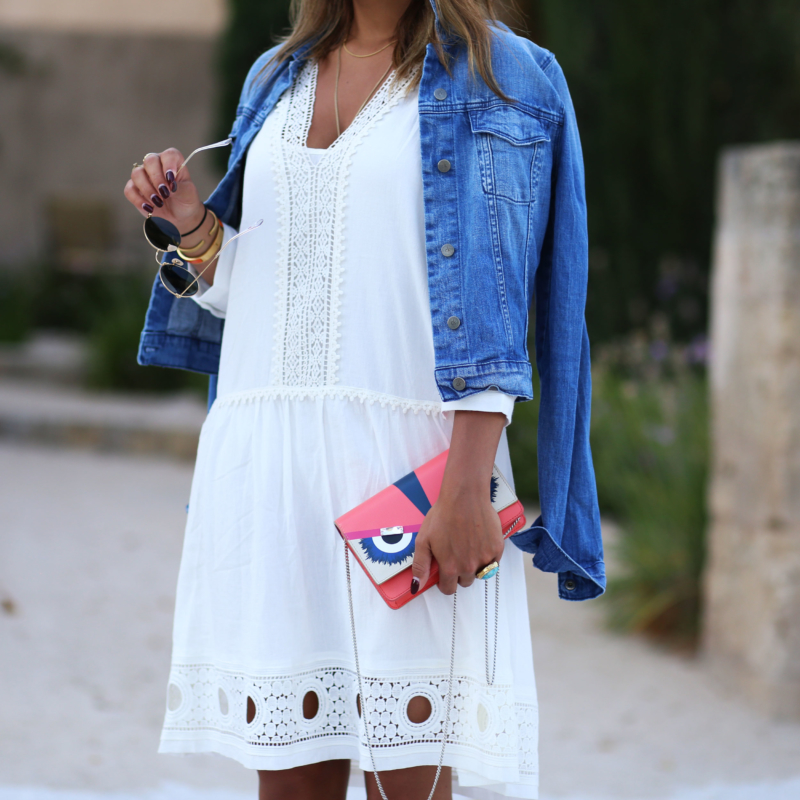 Shop my Look
Dress: Edited
Shoes: Vagabond*
Denimjacket: Calvin Klein*
Bag: Fendi
Sunglasses: Ray Ban
Your favorite Streetstyles from July: HERE we go!
Eure liebsten Streetstyles aus dem July? HIER entlang!