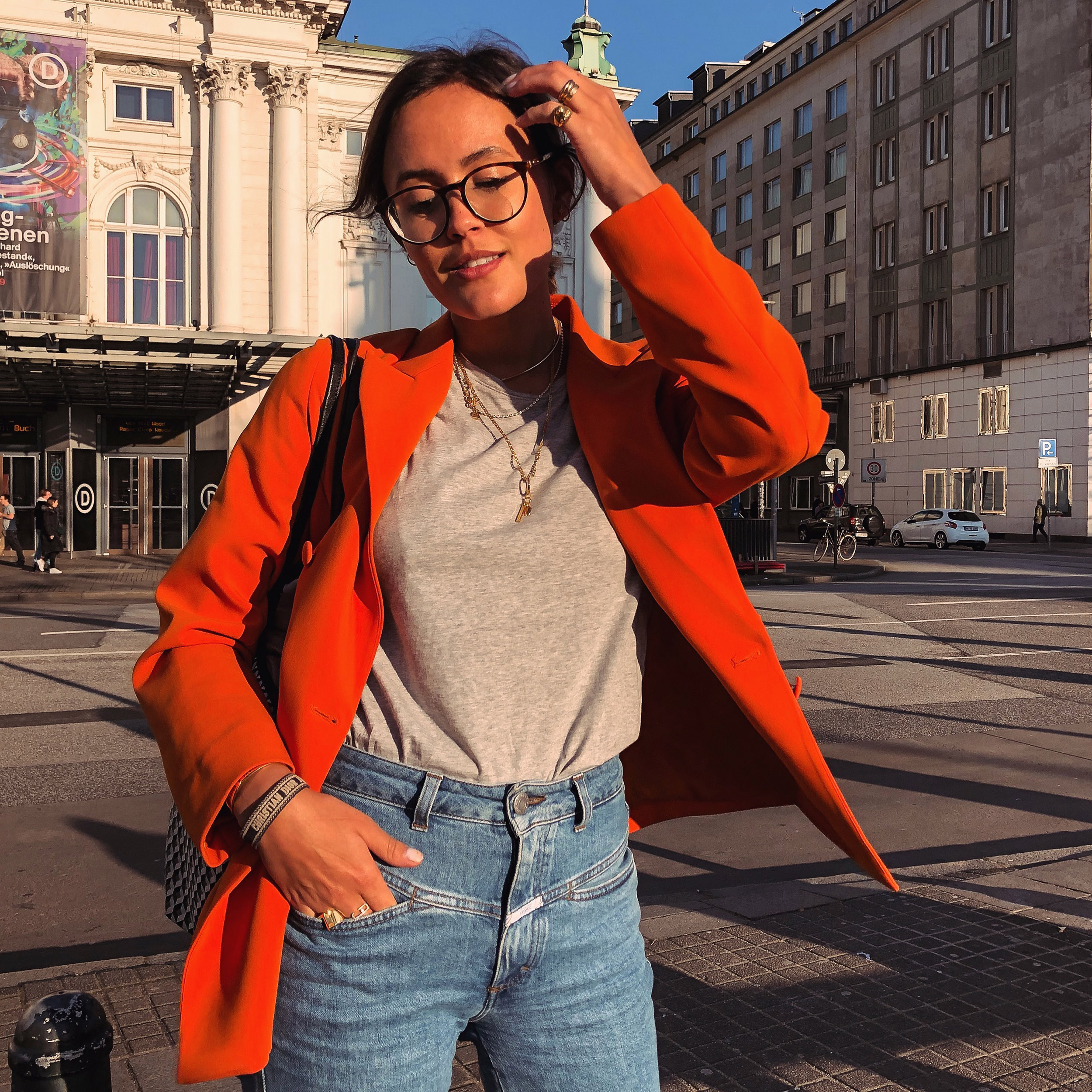 By wearing a blazer, your look gets way more classy and chic. The it-piece makes the perfect replacement for an overcoat or cardigan. And even better: the oversized version is also perfect as a between-seasons jacket. It's oversize allows you to wear something warmer underneath, like a knitted sweater or a hoodie.
A big trend are plaid blazers in gray or beige tones. They look a bit more casual, but still very stylish. But if you like to keep it more classy or you need an outfit for a special occasion, velvet blazers are going to handle that for you. 😉 Especially in shades like burgundy, dark green or royal blue, the shimmering surface of the velvet blazer looks stylish and elegant.
Another big trend these days are waist belts that you combine with your blazer. Whether wide, narrow belts with a large or a small buckle, you can decide individually and give free rein to your creativity. It makes your look even more special and your blazer is also assuming a complete new form.
I've put together a selection of different oversized blazers for you. Maybe you will fall in love with the one or the other model! If you need more inspiration on how to combine the blazer, you should check out my Pinterest-Board. You will find it HERE. Be inspired! Xx Laura