WHERE AT
HAMBURG. BERLIN
DONE
In the last week I've mostly been in Hamburg and worked on the blog. From tuesday to wednesday I took the train to Berlin, where I was invited for the ,,Place To B" dinner. As you might remember, last year I won the ,,Place To B" award published by Axel Springer in the category interior.
On tuesday evening, at the Axel Springer Journalists Club, we had dinner with all the winners and laudators, to nominate the new award winners.
Everyone had the chance to nominate ,,Top 5" of the winners in the categories Food, Lifestyle, Travel, Fashion, Youtube, Fitness, Beauty, Upcoming and Influencer Model. Based on the nominations, an expert panel have chosen 3 persons for each category. They decided by outreach and nominations. Unfortunately my category ,,Interior" wasn't available this year, because only 10 categories had to exist and it was replaced by the ,,Award of Honor". Very sad, if you ask me, but absolute comprehensible.
On wednesday I headed back to Hamburg… with my latest achievement: A beautiful Chanel necklace, which I bought the day before in Berlin. You might heard about the little story:) … The same necklace got deposited in the Chanel Store in Hamburg, so I owned two equal necklaces, because Julian wanted to make me a birthday present… and of course I didn't know about that :D. I received plenty of messages of you, if the second necklace is still available. Kira by Shoppisticated got lucky and bought the necklace the next day. Unfortunately it is no longer on sale. 🙁
Because I want to care more about interior and I realized, that I totally  missing it, I opened up a new instagram account called ,,Designdschungel_Interior", which is exclusively about interior, design and architecture. I wanted to have an account, where I can confidently post several pictures of interior, even when it doesn't fit perfectly in the feed. Designdschungel still stands for fashion and interior, but for my designdschungel instagram account I try to combine fashion and interior, although lifestyle/fashion/beauty/travel takes a lot more place.
On ,,Designdschungel_Interior" I show you many pictures of my apartment, my favorites interior, must haves, travel and combination options.
I show you, how to combine furniture and accessories and how do certain rooms appear.
I show you the latest interior trends and try to inspire you by my pictures. If you are in the mood of only interior design and inspirations, you should definitely follow my second account! I would be very happy!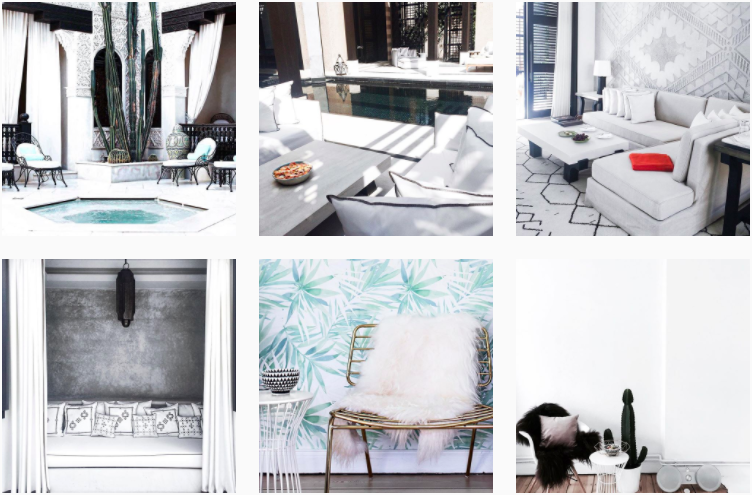 In addition you surely know, that I published my first own wallpaper collection together with A.S. Creation in the beginning of the year. If you want to read more about wallpaper decorating and all my thoughts about the collection, then you should take a look on THIS article. You can find the wallpapers not only in several hardware stores, you can also buy them online! I have often heard, that many of you just know the ,,Dschungel" collection and not the ,,scandinavian" collection… I definitely want to change that and prepared something for you. So be curious. And so you know whereof I speak, I linked all kinds of my wallpapers for you:
"Jungle Collection":

matching "Uni" colored wallpaper:

"Scandinavian Collection":

matching "Uni" colored wallpaper:

LOVED
… definitely not the weather in Hamburg
My latest achievement: My necklace by Chanel
THINGS, YOU SHOULD HAVE AN EYE ON
Currently you have such a wide range of summer dresses in every kind and color! I have select the most prettiest for you and presented them in this article: HERE you get to the blogpost.