ADVERTISEMENT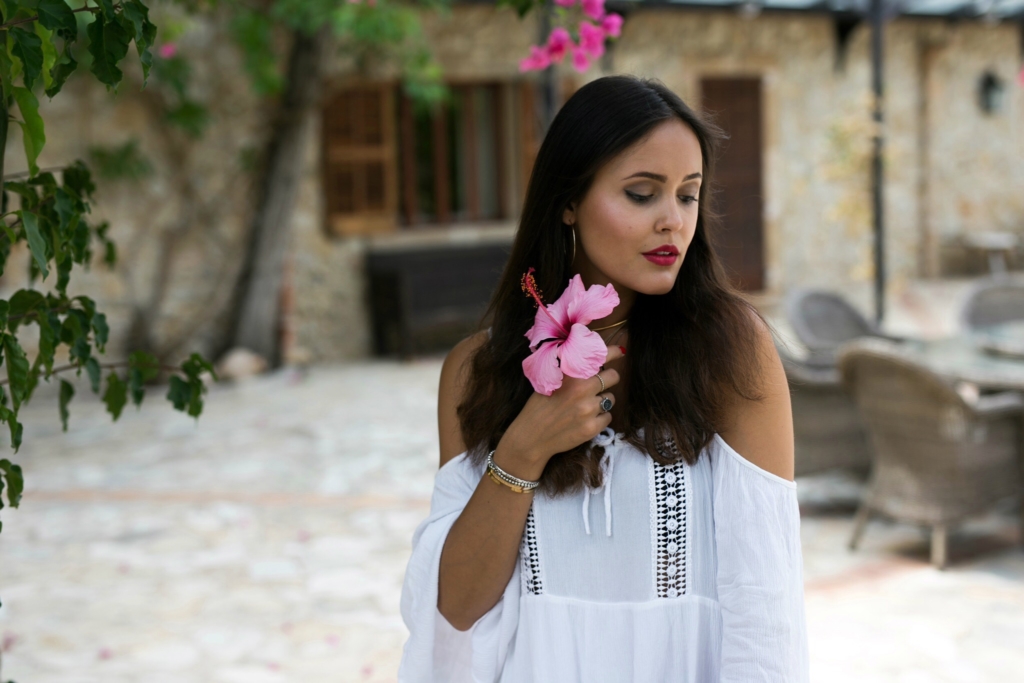 Dear loved ones,
Beauty Fans watch out! Today I'm finally allowed to talk more about my big secret, what I kept in private for so long and I couldn't talk about it until now. Since last year it was certain, that I'm going to publish my very own limited edition together with P2 Cosmetics, which is going to launch in September. I'm incredibly happy to finally talk more about this cooperation and I'm in eager anticipation, what you guys will say about it! I had a lot of meetings and telephone calls with p2 cosmetics in the last months, where we talked about the products we will launch for "Bloggers Loveys by Designdschungel". It's an assortment of pieces, which are currently trendy or what do I want to try out and also some pieces, what I really wanted to include, because I am using them in my everyday life. I chose a wide assortment of selected products, which are hopefully useful for everyone.
I guess, everyone have heard already about p2 cosmetics. I bought a lot of products many years ago and I am using some of them still for my daily routine. I especially liked the cost effectiveness. I am using eyeshadows by p2 for ages and I'm totally convinced about them. Especially the pigmentation and durability of all products was always on point. But what convinced me most about this cooperation was the range of prices of all products, which is affordable for everyone. Me as a blogger, I am often working with more expensive products, on the one hand I like to afford something more pricy, on the other hand I think it's super important to show a balance between more expensive and also cheaper stuff. The products of my limited edition are definitely accessible for everyone! I hope, you will like them as much as I do and the products give you pleasure! Now I don't want to beat about the bush, but rather I wanna show and present you every single piece. Any pictures you see here in this blogpost, I applied the makeup of my own limited edition on myself and also used other products of the normal assortment by p2 cosmetics.
Brow Sculptor & Filler Duo
Eines meiner absoluten Highlights aus meiner Limited Edition ist der Augenbrauenstift "Brow Sculptor & Filler Duo". Seitdem ich die LE bei mir zuhause habe, habe ich keinen einzigen Tag ohne diesen Stift ausgehalten. Meiner Meinung nach hat der Augenbrauenstift die perfekte Härte, die perfekte Pigmentierung und auch Farbenuance. Auf der einen Seite findet ihr einen feinen Wachsstift, mit dem ihr eure Brauen in Form bringen könnt, auf der anderen Seite ein Puder, mit dem ihr eure Brauen auffüllen und gleichmäßiger wirken lassen könnt. Den Stift gibt es in einer helleren und einer dunkleren Variante. Ich benutze den dunkleren Stift. MÜSST ihr ausprobieren! <3 Erhältliche Farben:
010
020
Spectra Light Powder Deluxe… Highlight + Glow
In the end of my routine I am always using a highlighter to give my look the certain finish. I apply it on my high cheekbones and the nose. You can also apply the highlighter on your decollete by using a brush. The highlighter gleams silverish and makes us look sparkly! Love it! <3
Miracle Powder Deluxe… Correct + Conceal
It's a delicate matting powder, which works for every type of skin. Yellow pigmentations minimize skin blemishes optically and redness or shades get fixed. So you won't have a shiny face! The miracle powder is making a complete even complexion.
Fixing Powder Deluxe… Anti-Shine + Matte
This fixing powder works just like a soft focus lens and is matting the skin. Preferably apply the powder on top of your makeup and prevent shiny sites. The powder fits for every type of skin and it feels great and silky.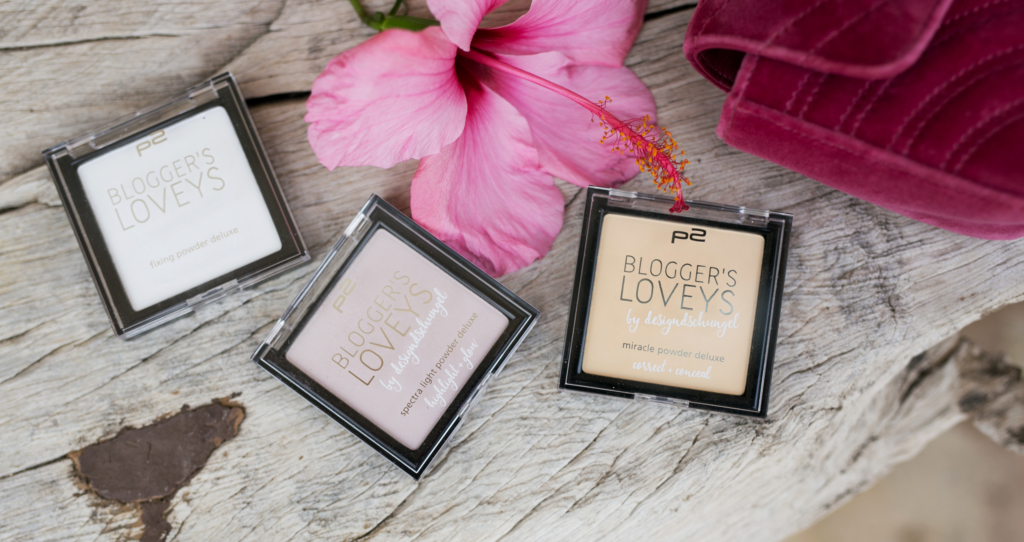 Powder Eyeshadows
A special highlight of my limited edition are five highly pigmented powder eyeshadows. I tried to select a nice assortment of light and dark colors in ,,matte" and ,,metallic". On the one hand, they are designed for a more natural look, on the other hand you can also create a smokey eyes look for evenings. In my opinion they are great pigmented and are great to apply. Here you can see all colors of the available powder eyeshadows:
010 honesty… by Laura (matte)
020 crystal night… by Laura (metallic)
030 metallic taupe… by Laura (metallic)
040 rose lights (metallic)
050 deep truth (matte)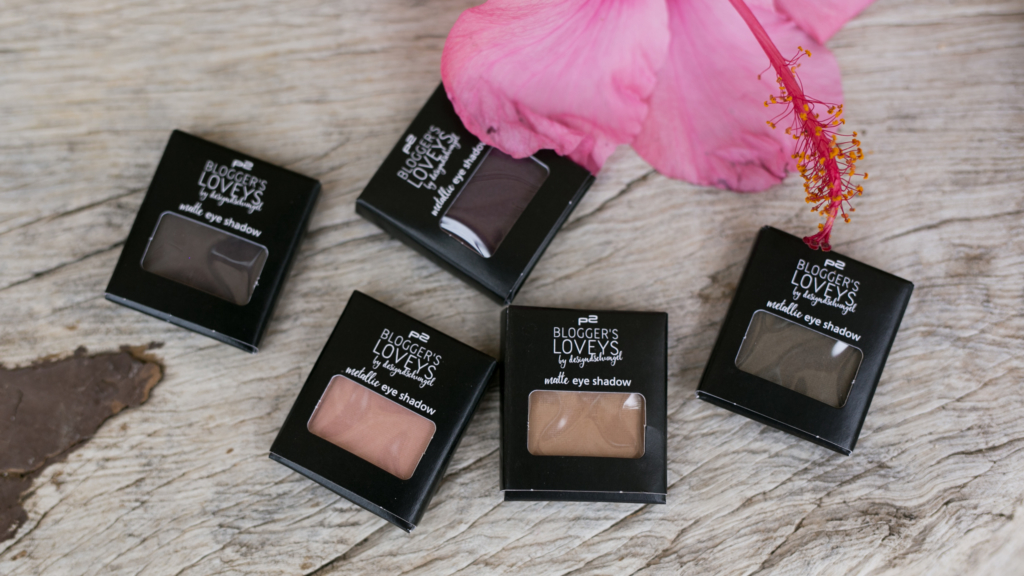 Lip Powder
Lip powders are something new on the beauty market. You can apply them easily by your fingers or a brush. They are well-covering and it feels so smooth on the lips. They last long and aren't make dry lips at all! You can combine these lip powders with the "Selfie-White Lipgloss", so your lips get more shiny. I picked out these five colors for you:
010 vibrant red… by Laura (matte)
020 hot lilac… by Laura (matte)
030 dare you… by Laura (metallic)
040 velvet brown (metallic)
050 dark mystery (matte)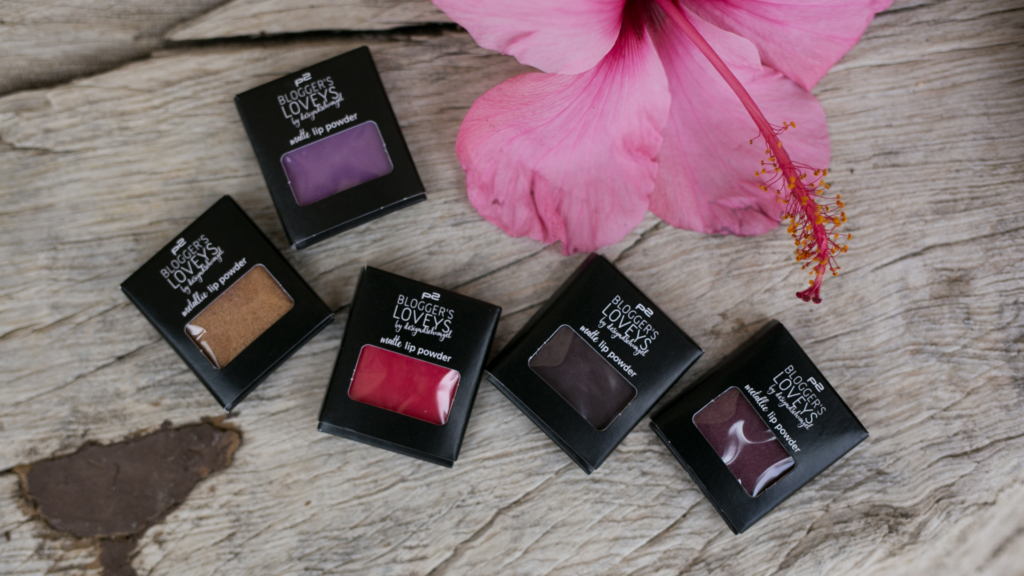 Do-It-Yourself Palette
You can constellate three of your favorites of powder eyeshadow and lip powder in this Do-It-Yourself palette. You can easily stick them together or replace them after a time. One of my absolute Must-Haves from this collection. And of course a mirror is integrated.
Selfie-White Lipgloss
A lipgloss couldn't be missed in my limited edition. The high-gloss lipgloss let your teeth appear more lighter, because of its blue shimmery pigmentation. You can apply the gloss individually or on top of lipsticks or lip powder. On this picture I applied the gloss on top of my red lip powder "010 vibrant red".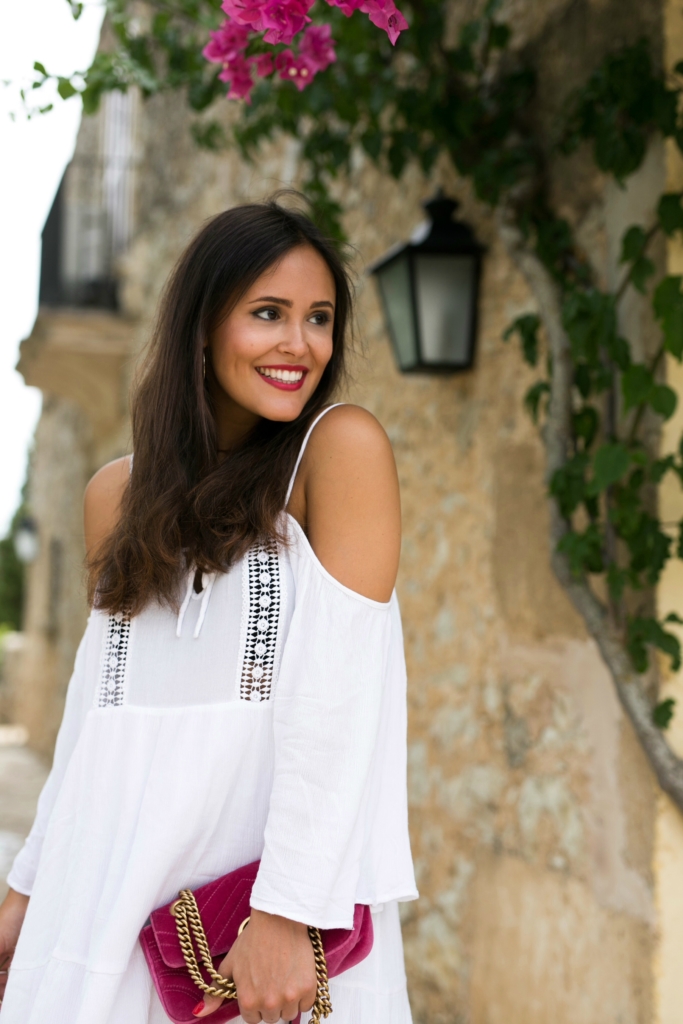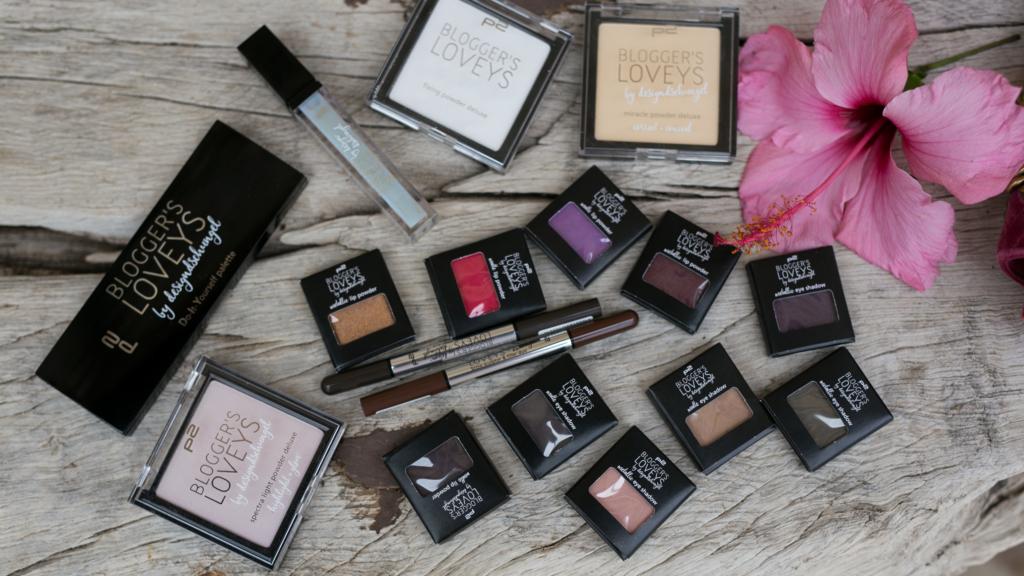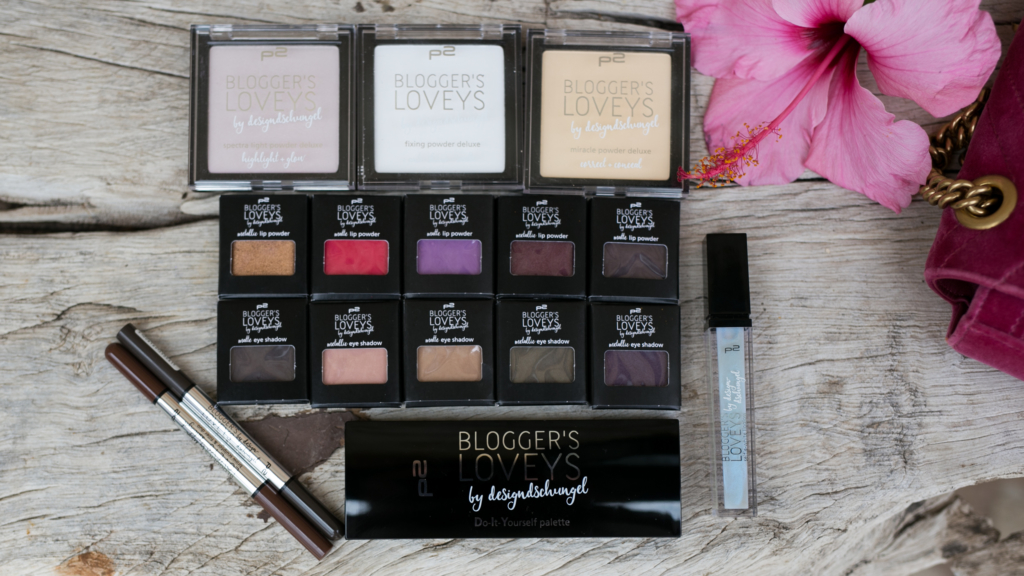 Todays Look
Für meine Bilder habe ich mich mit folgenden Produkten aus meiner Limited Edition "Bloggers Loveys by Designdschungel" und weiteren Produkten von p2 cosmetics geschminkt:
Eyes:
Eyeshadow: 010 honesty… by Laura, p2
Eyeshadow: 050 deep truth, p2
Eyeliner: Long-Wear Cushion Glossy Liner Waterproof, p2
Mascara: Beauty Insider Volume Mascara, p2
Brows:
Brow Sculptor & Filler Duo 020, p2
Lips:
Lip Powder 010 vibrant red… by Laura, p2
Selfie-White Lipgloss, p2, for a finish
Face:
Day Cream
Concealer
T-Zone: Miracle Powder Deluxe… Correct + Conceal, p2
Above my cheeks + nose: Spectra Light Powder Deluxe… Highlight + Glow, p2
Rouge: Glow Touch, Compact Blush 080 touch of fuchsia, p2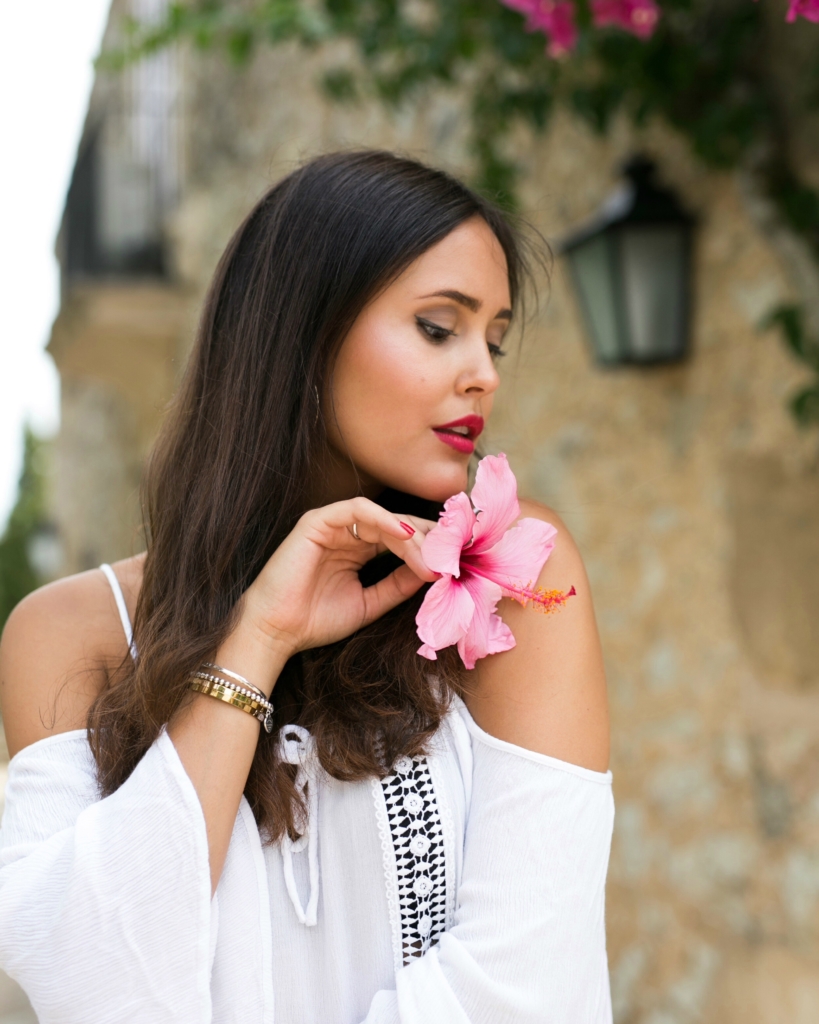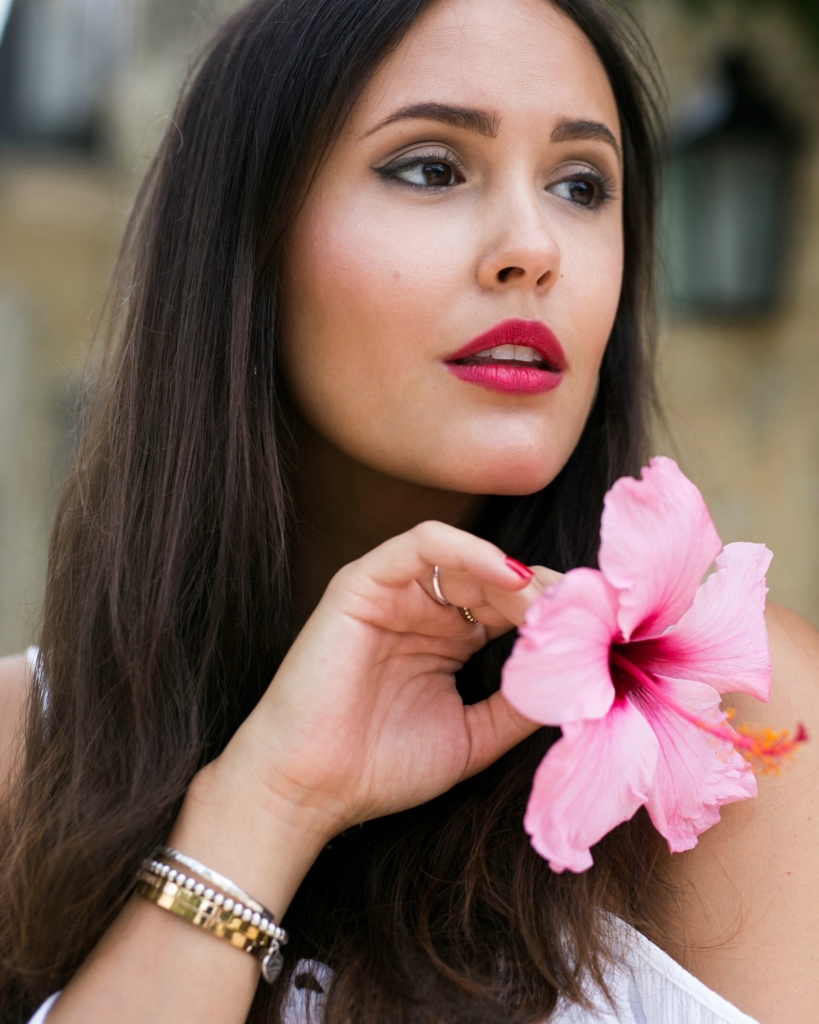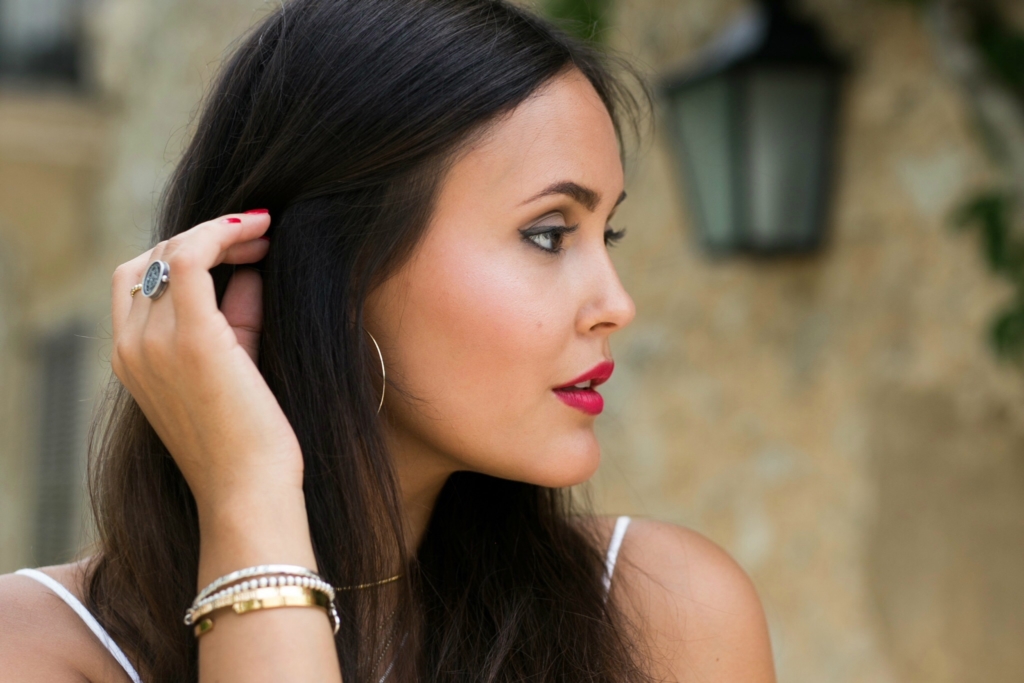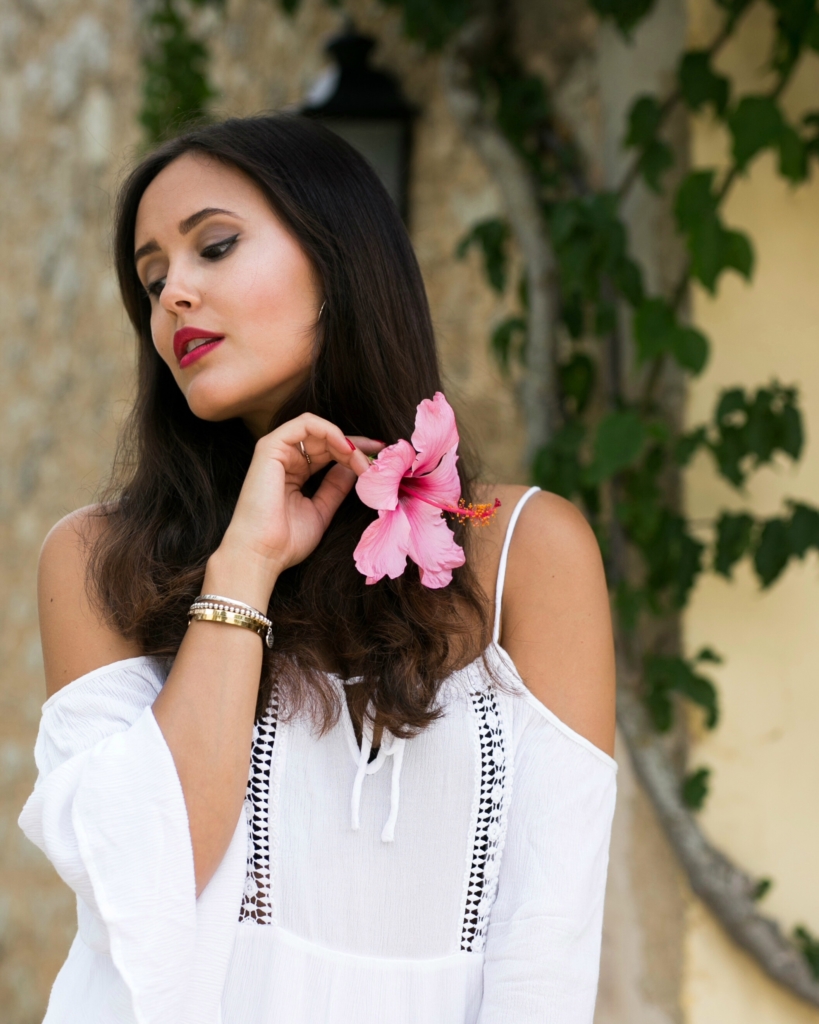 (Photocredit: Julian Pabel | In Collaboration with t p2 cosmetics)