ADVERTISEMENT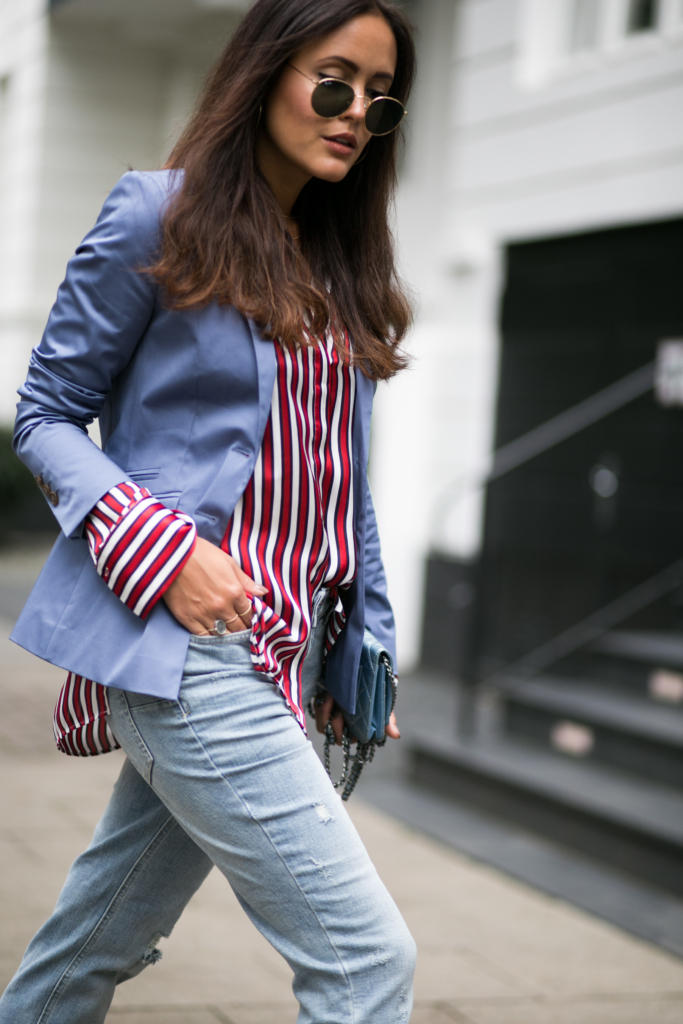 Today I'm going to show you a casual business look for summer. It's always great, when you got different possibilities how to style yourself for work life. If you are not bound to dress codes and you can wear a jeans once in a while, in my opinion the girlfriend denim is the perfect companion.
These pants are casual, but not wide tailored as a boyfriend jeans, which might looks too easygoing. But it is also not as tight as a skinny jeans and that's why super comfy.
It fits well and you can style the outfit with a leather jacket. Together with a blouse and a blazer it looks more classy, as if you wear it casual with a sweater or leather jacket. I carded the jeans a little, because I think it looks even more casual and trendy. Besides your legs appear longer… and who doesn't want that! 🙂
I am combining a light, long tailored striped blouse and a blue blazer with the jeans look. The blazer makes the whole outfit more fancy and suitable for the office. I like those kind of looks, because you can always wear them and they are classy and still casual. All of these three pieces are by Jake*s. I am combining dark blue leather mules, which are pointed in the front and opened in the back, and a light blue patent leather purse, what I can also wear crossbody. I hope, you like today's look. xx Laura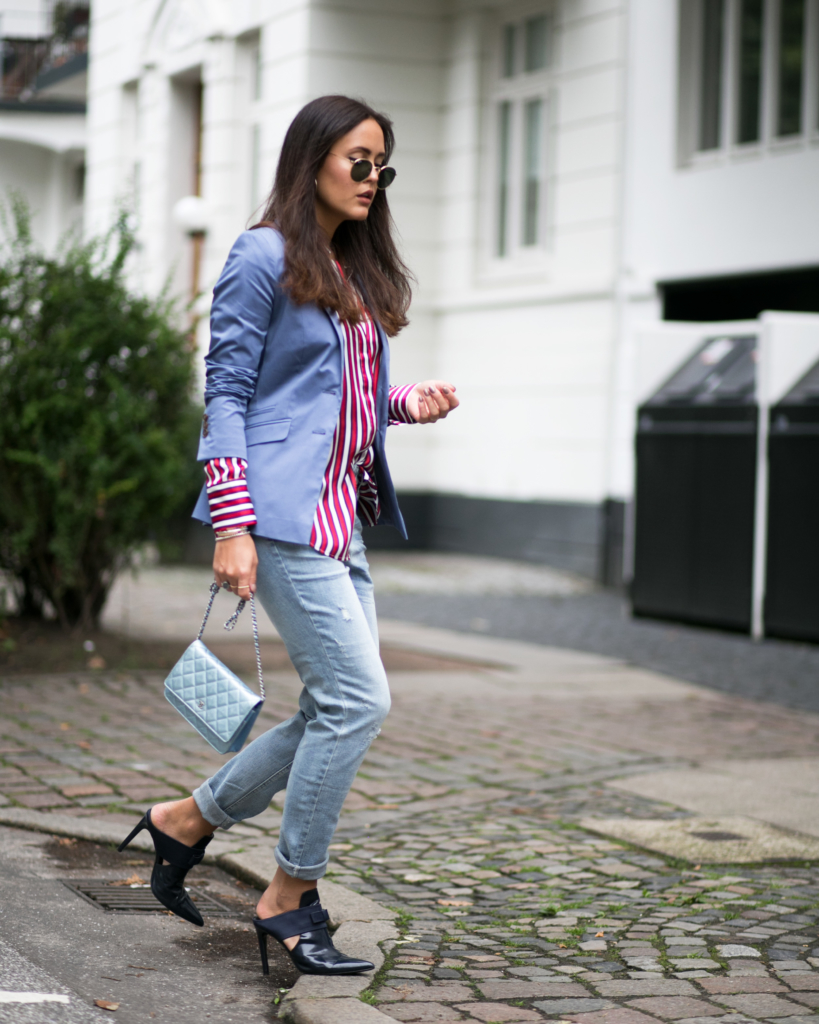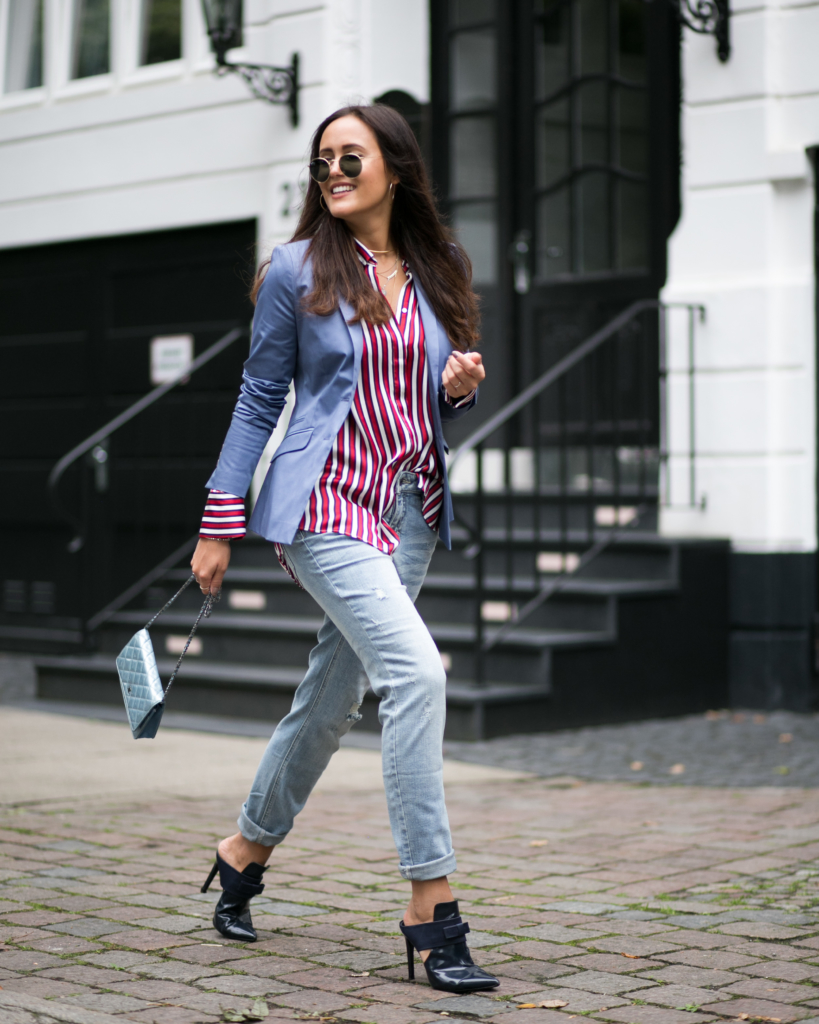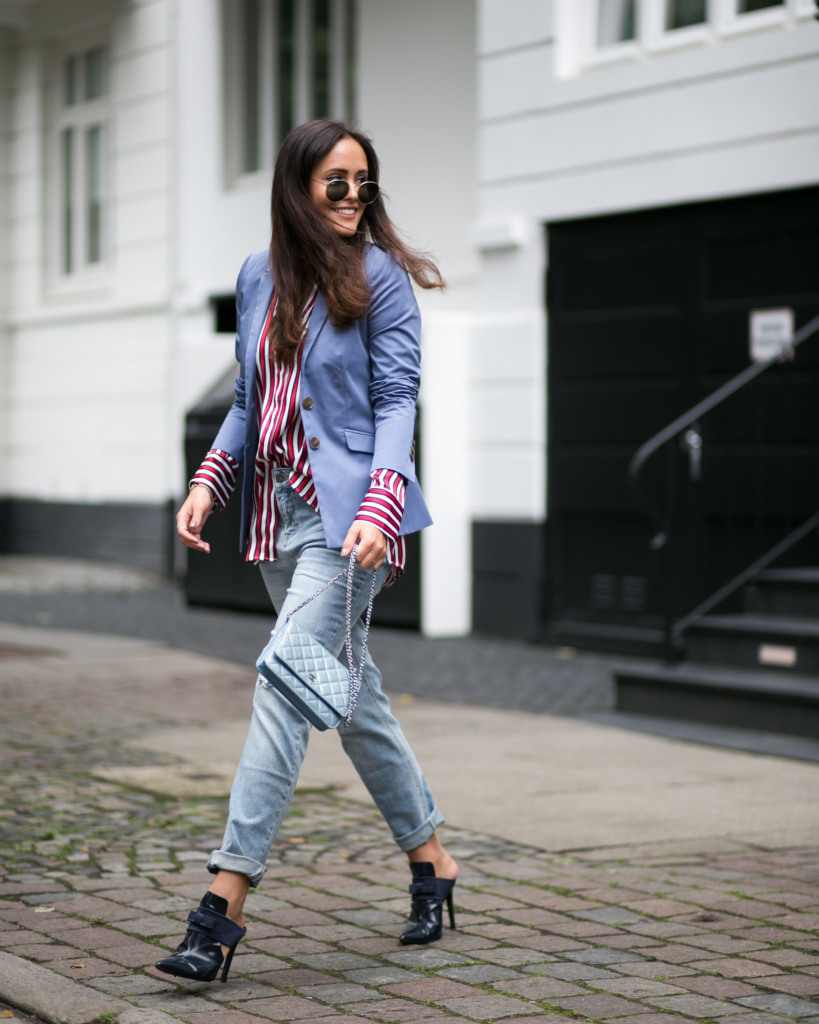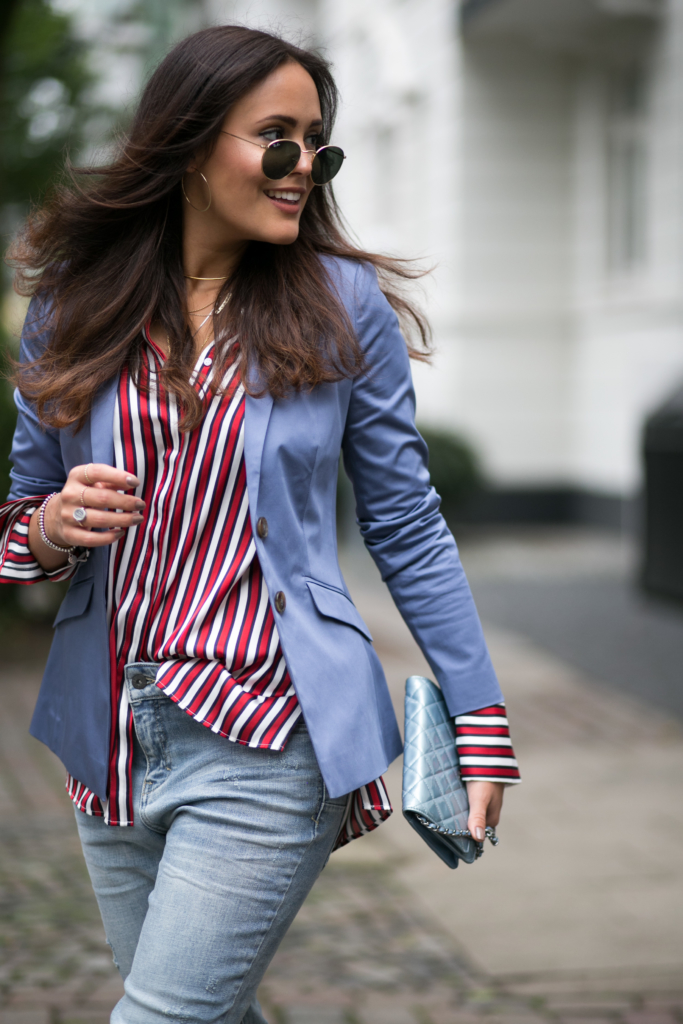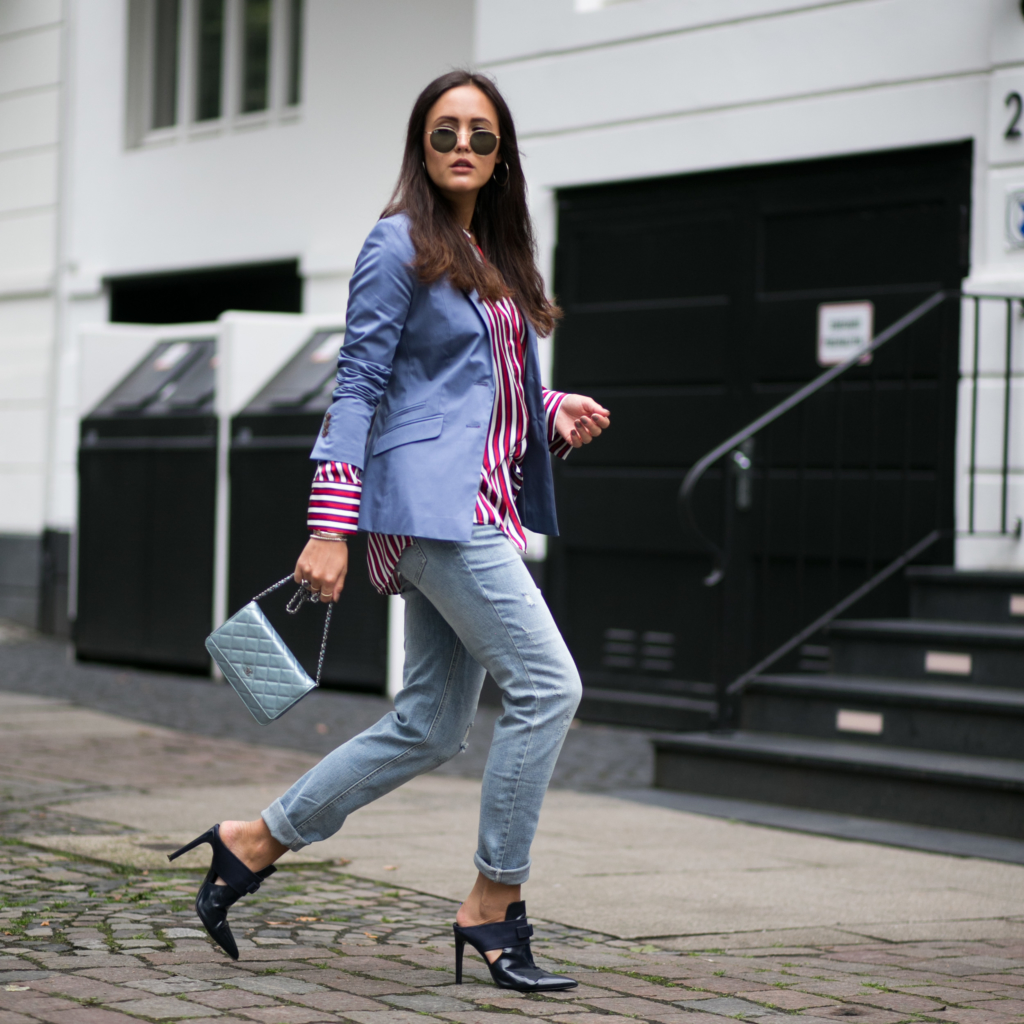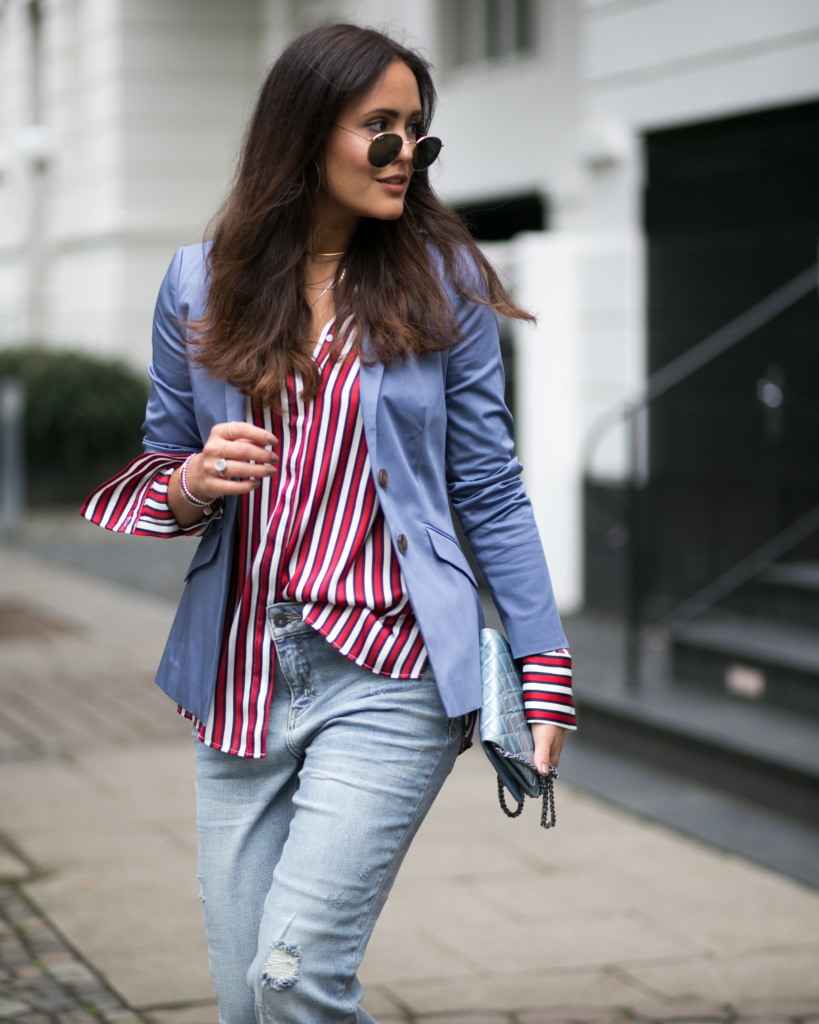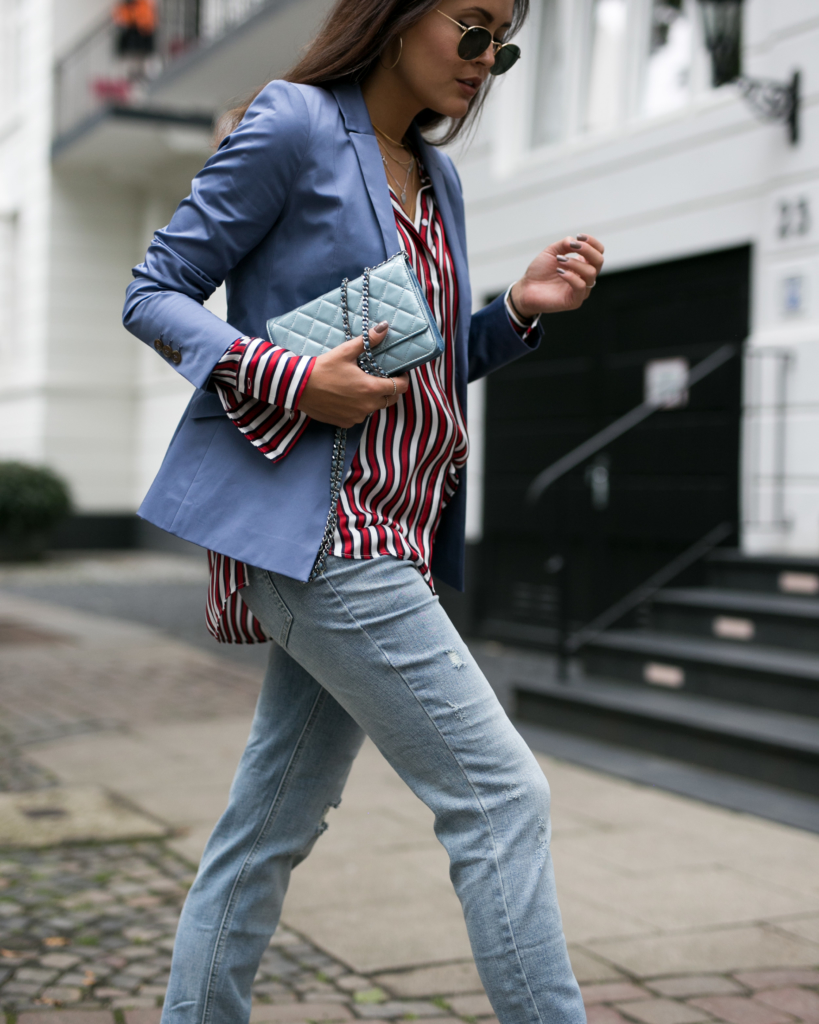 HERE you can find the Jake*s Onlineshops and HERE zthe Jake*s Collection Onlineshop!
(Photocredit: Julian Pabel | In Cooperation with Jake*s)