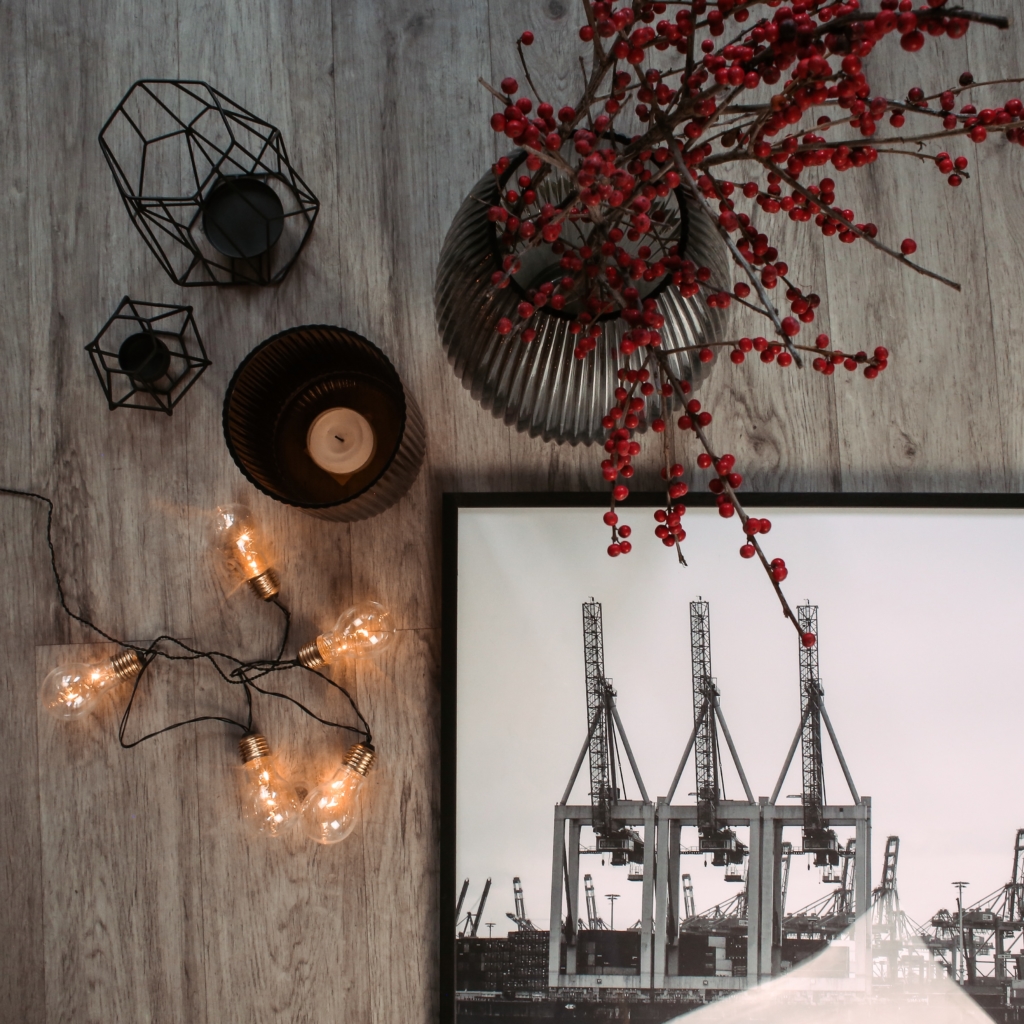 "It's beginning to look a lot like Christmas!" – There's nothing better than coming home after a long and especially cold winter's day and getting yourself into christmas vibes. It must be cozy and festive and here are some tips for you how to make your home really christmassy! 🙂

You can always decorate your place with candles. Therefore you can place them on a decorated tray, for example with pinecones and poinsettias.

A must have for a cozy atmosphere are scented candles. Sure, you can use them for any season, but heavier fragrances are great for chilly winter days!
If you're overwhelmed of all the current christmas stuff, you can inspire yourself by the scandinavian look. For example you could decorate a plain glass vase with a shrub of red berries. Minimalistic candle holders are currently very trendy and create a cozy atmosphere at home.
Instead of fresh flowers in a glass vase you can fill up the vase with Christmas balls and / or pine cones.
Last but not least: fairy lights .. And in December, you should have a lot of them! 😉
Here you can find a collection of some decorative items, so your christmas feeling is definitely pre-programmed! Merry Christmas!