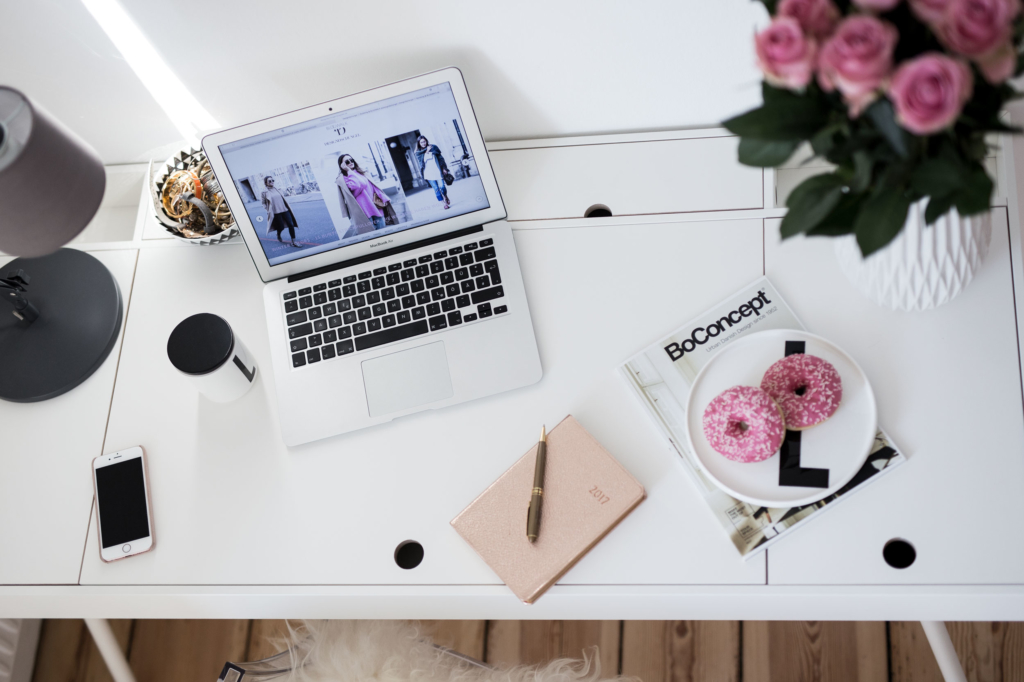 As a blogger, I spend a lot of time traveling, but at least as much time on my desk at home. Because I often have to be creative, I have to feel comfortable in my living and working situation. It is super important to me, that my desk (at the end of the day) is clean, simple and bright. Step by step, I am furnishing my apartment and everything comes together. I love to spend my time furnishing the apartment and trying new things.
What ideas did I have for my working space?
Normally, I use to work on a regular table. I have to admit, I liked working there, because it was super spacious. The problem was, that I did not only work there, but also met with friends, had coffee and ate there. That is why I could not focus on work, while sitting on that table. Especially when you work from home, you have to have a working space, which is somehow separate from your living area.
I can be creative in many situations. It is super important to me, that I feel comfortable when being at home, to implement my ideas. That is why I try to arrange my apartment after my imaginations and also why I thought so much about how to arrange my working space. Where would I like to sit? Which color should my desk have? Is there enough light? How can I integrate my working space into my living situation?
One of the most important things to me is a simple and clean design. In my opinion, Scandinavian furniture is the best option, because it is always elegant, high-quality and timeless. I always loved clean Scandinavian products and also already worked with it while studying architecture.
Best thing about it is the timeless design. Especially when it comes to furniture, it is super important to be timeless, because you are going to have your desk at least a couple of years and you still have to like it be then.
Because of the high-quality finish, products are not quiet cheap. But because of the simplicity, you can use is almost always. A clean white desk can be combined with everything. You can put it in modern apartments as much as you can put it into an old apartment with wooden floors and ornaments on the walls. It gives the perfect contrast and makes it appear super special.
I found my desk at BoConcept. Here, you can find many wonderful, timeless and minimalistic pieces of furniture and interior accessories. Also, there is a Home advice, where you can meet up with pros, who tell you some tipps and tricks for your apartment, talk with you what fits the most and which colors and textiles match together. They see everything in a different angle, which is super interesting and may help you a lot.
For example, I am combining my desk from BoConcept with a simple, anthrazit colored table lamp, which gives me the right focus when it is dark outside. I put a huge sheep fur on my chair, which is super fluffy and comfy and increases the value of every chair. Also, flowers are super important to me. I mean, they are not essential when it comes to working spaces, but they give you a positive feeling when you look at them. Also, plants and flowers send out life and calmness at the same time, so they reduce your stress level, which is not too bad, isn´t it?:)
I hope you like this little sneak peak into my working space. xx Laura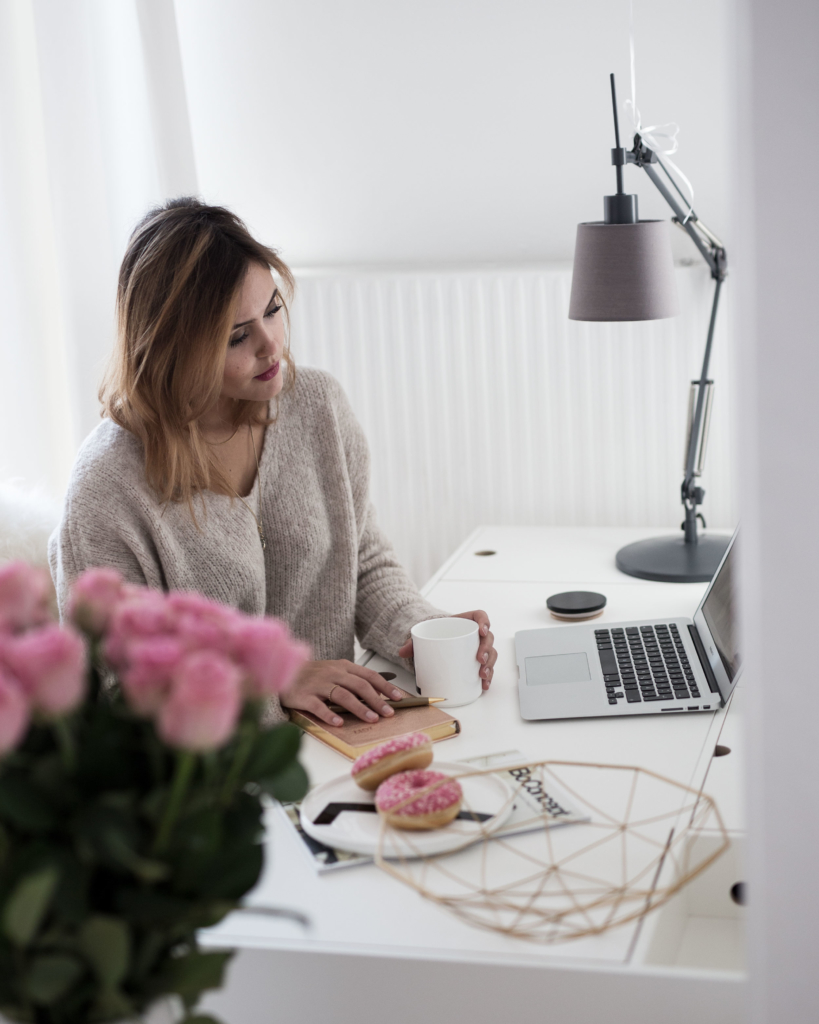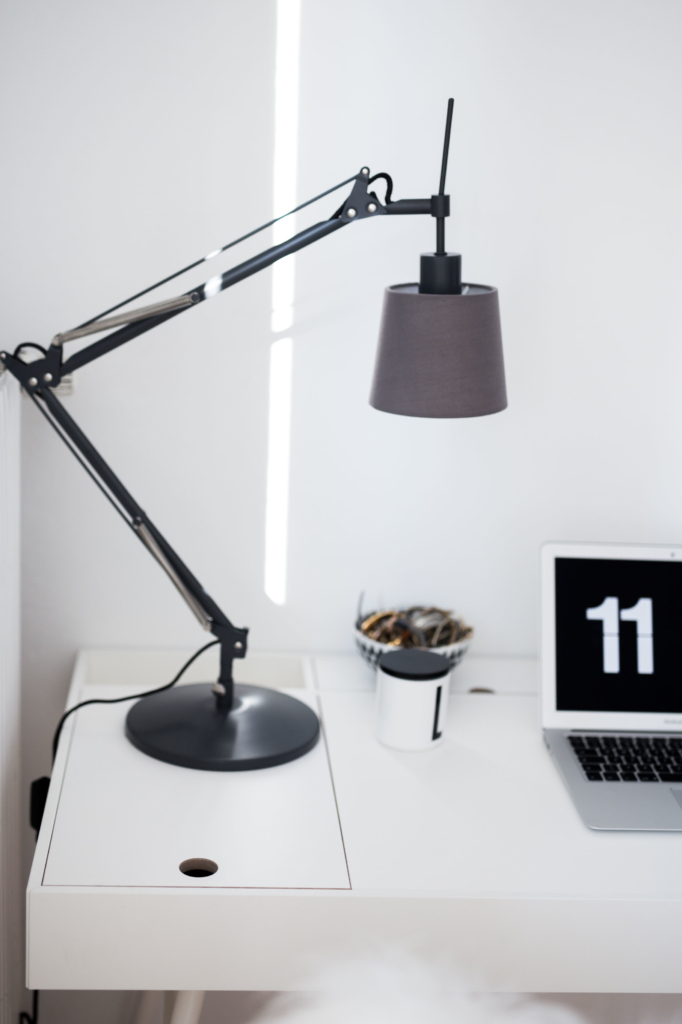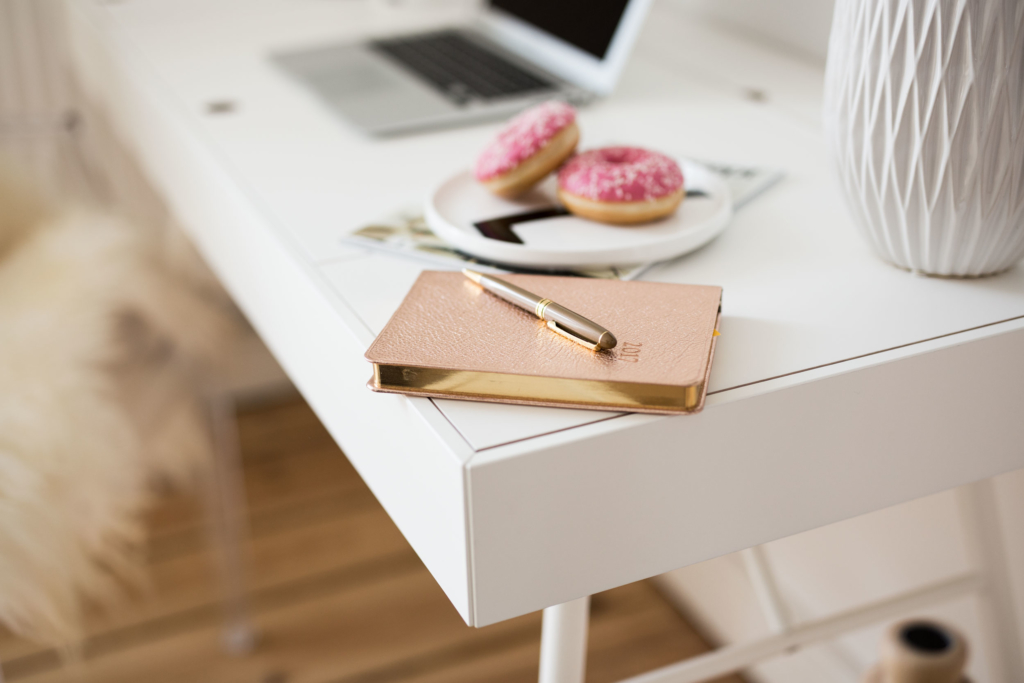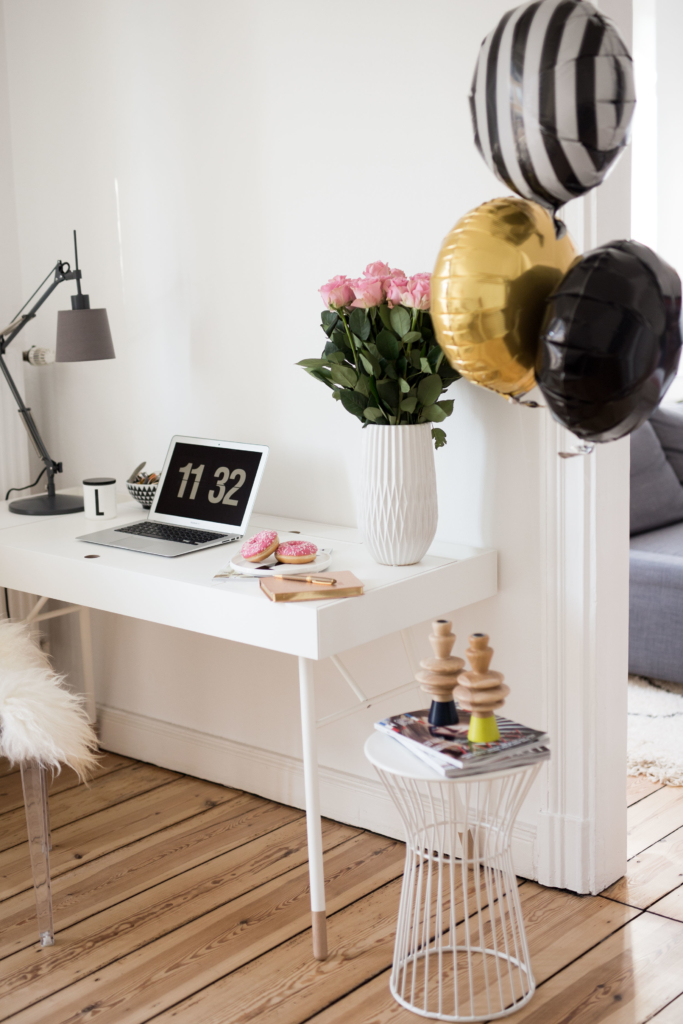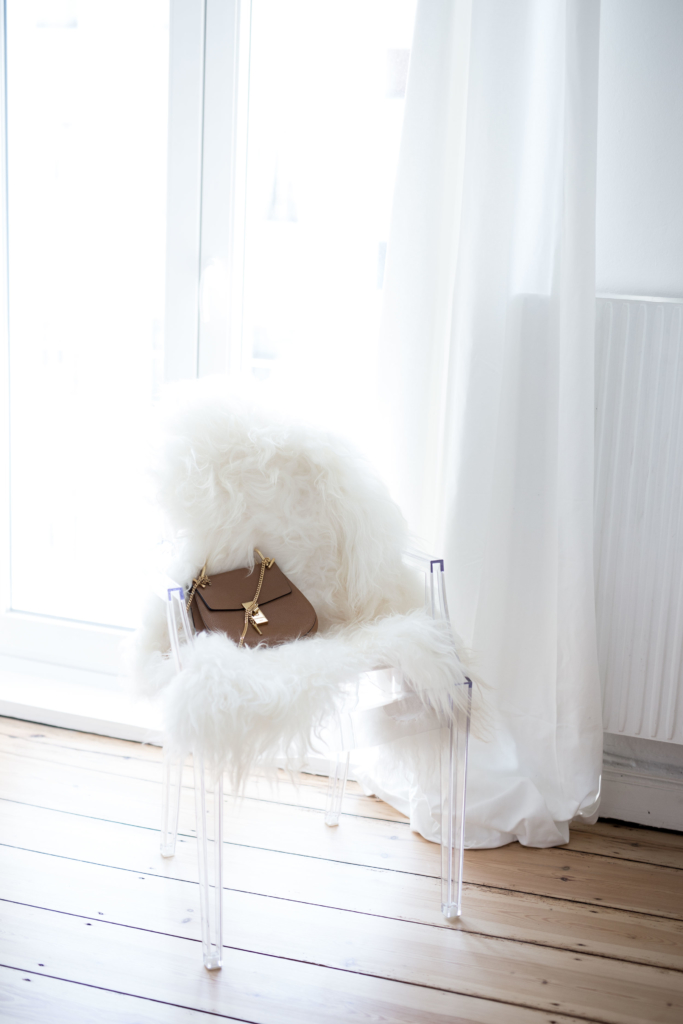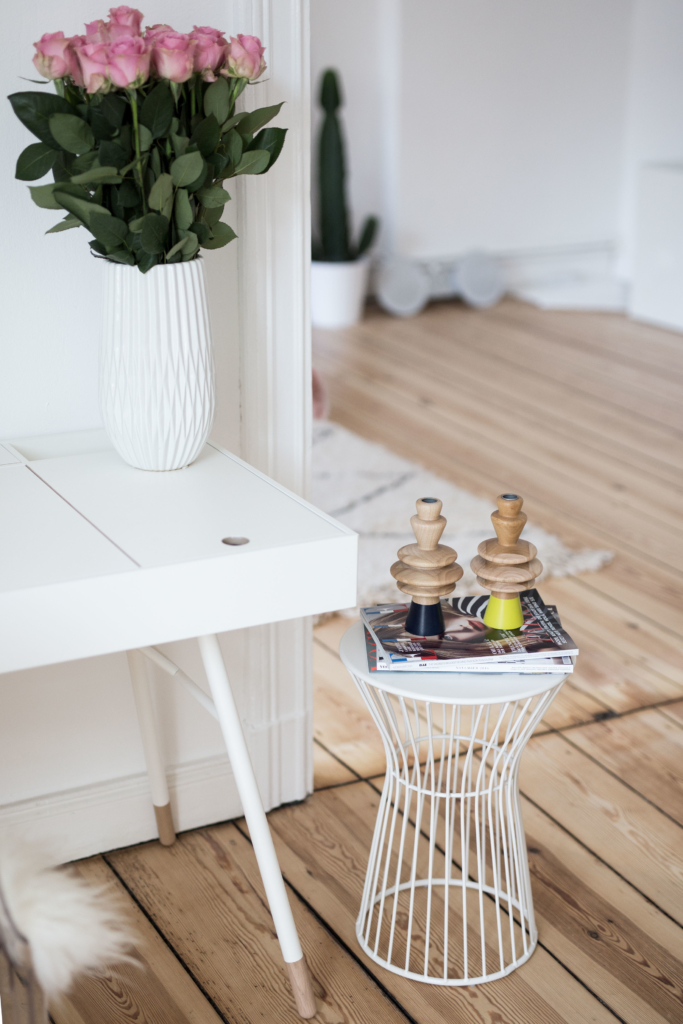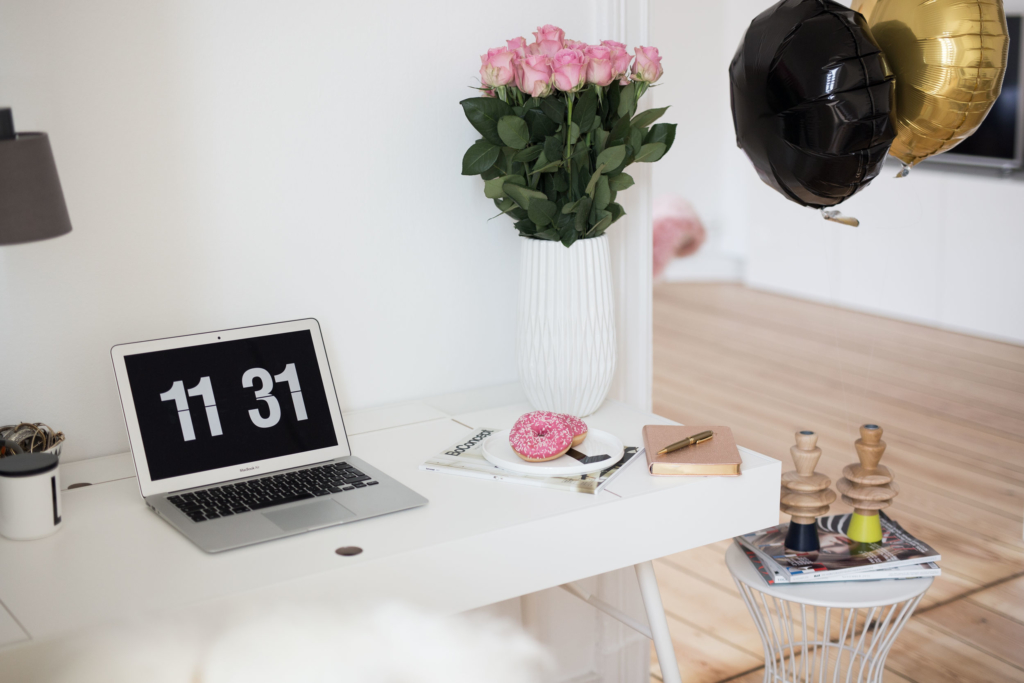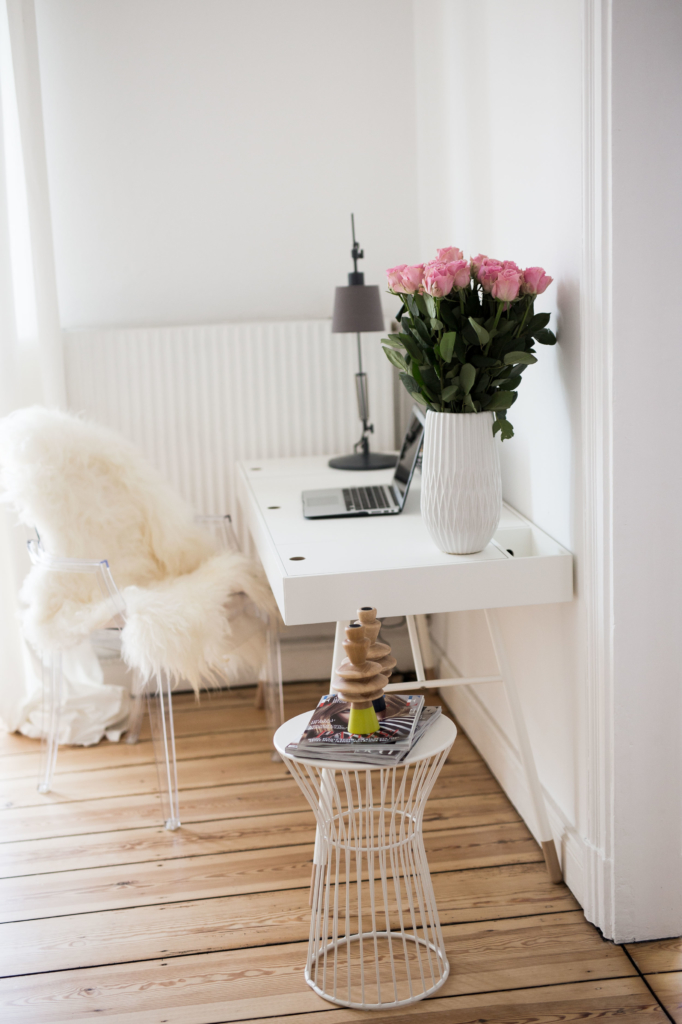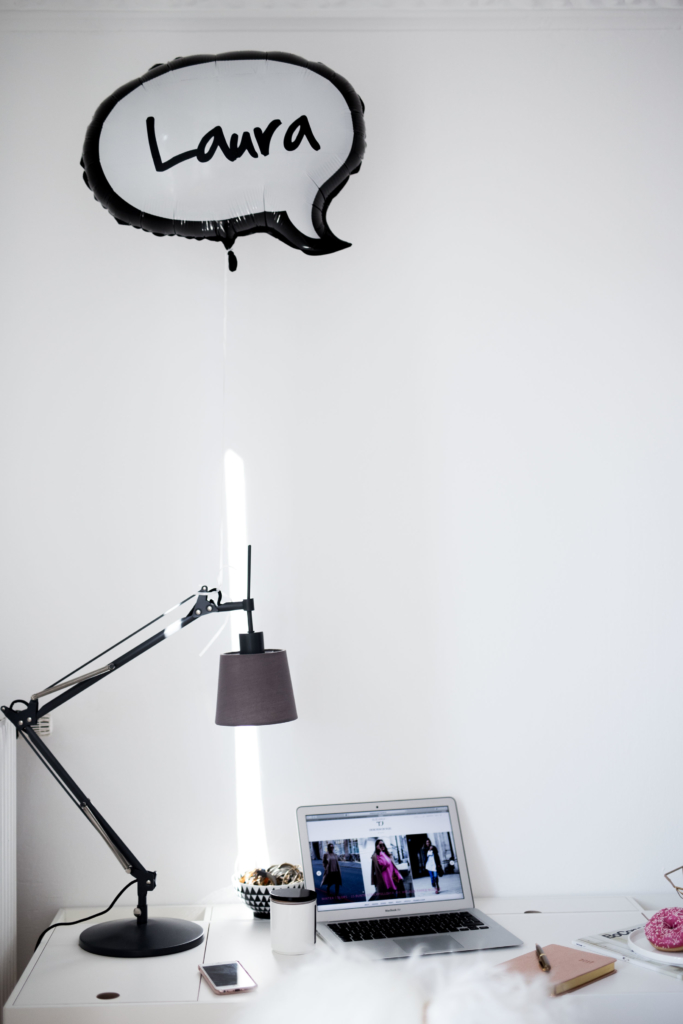 Yeah! That´s my name!
Where is everything from?
Desk: BoConcept
Table Lamp: BoConcept
Sheep Fur: BoConcept
Chair: Louis Ghost Chair
Bowl: Fromnola
Picture "Cuban Lady": BoConcept
Side Table: BoConcept
Candle Holders: BoConcept
Stationary: GiGi New York
Cup "L": Design Letters
Plate "L": Design Letters
Wire Basket: Fromnola
(*Photocredit: Laura Noltemeyer | *In Cooperation with BoConcept)