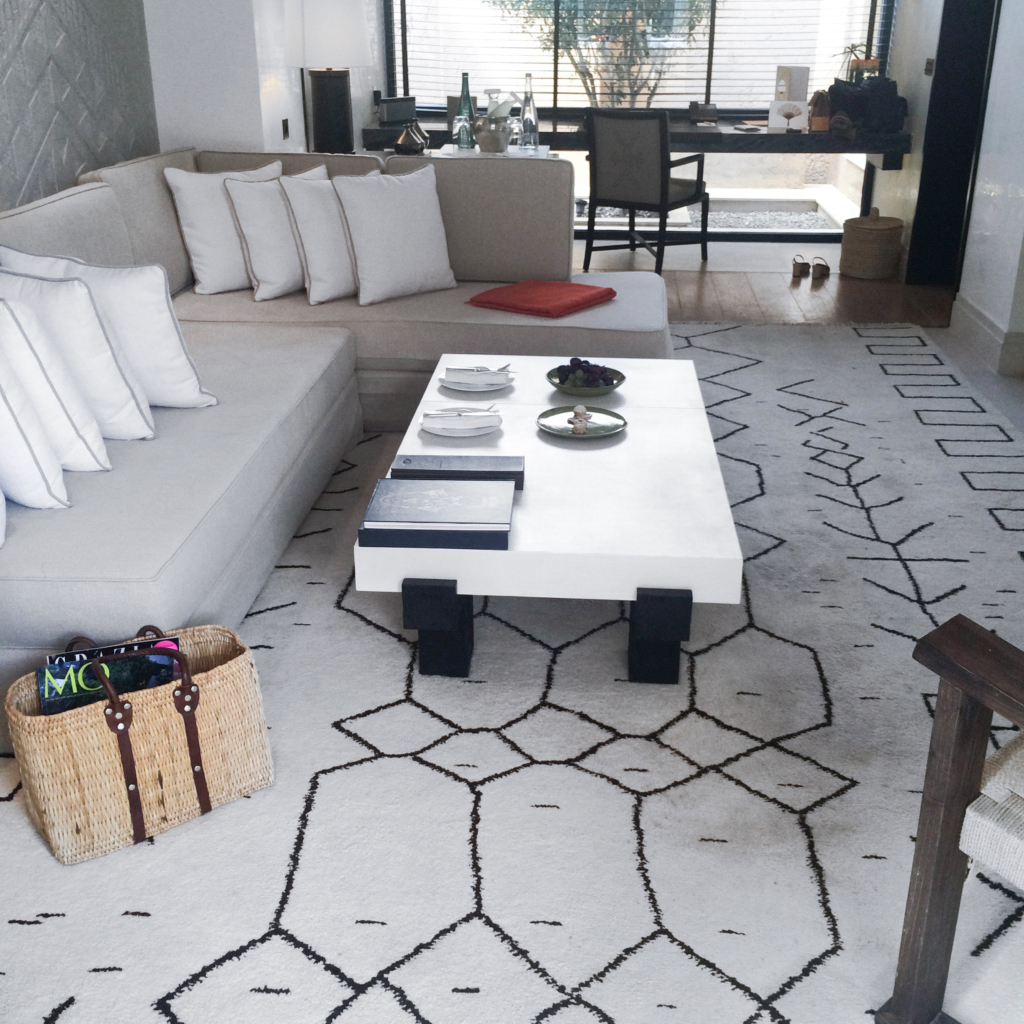 Bohemian, ethnic style, is not only one of the hottest fashion trends, it looks also perfectly as decorations and interior. Meanwhile many furniture stores and designers offer a wide range of items in bohemian style. Whether carpets, wallpapers or even dishware – you will definitely make a find.
Natural tones, warm colors and also bright colors radiate positive vibes and your interior looks more summery.
The home decorations seem unified, but also dynamic with an edge. The style is inspired and characterized by various patterns of indigenous people, so the interior is rich in variety.
It is important for me to get a certain balance in furnishing, i.e. the interior shouldn't get congested by only one style. It could seem cluttered.
I try to create a simple, minimalistic look and decorate it with great details. Ethnic patterns are perfect to combine with other styles.
A white carpet with ethnic pattern makes a great trend accessory in your living room, little advice: who can't get enough of boho should give tapestries a try. Pillows and beddings are perfect decoration items too and you have a wide range of different patterns and designs. Baskets create a summery flair in your apartment, as well as wallpapers maybe in red-orange-variations.
I construct a little assortment with my favorite items. I hope you will make a find and I could convince you of the bohemian interior trend! xx Laura