ADVERTISEMENT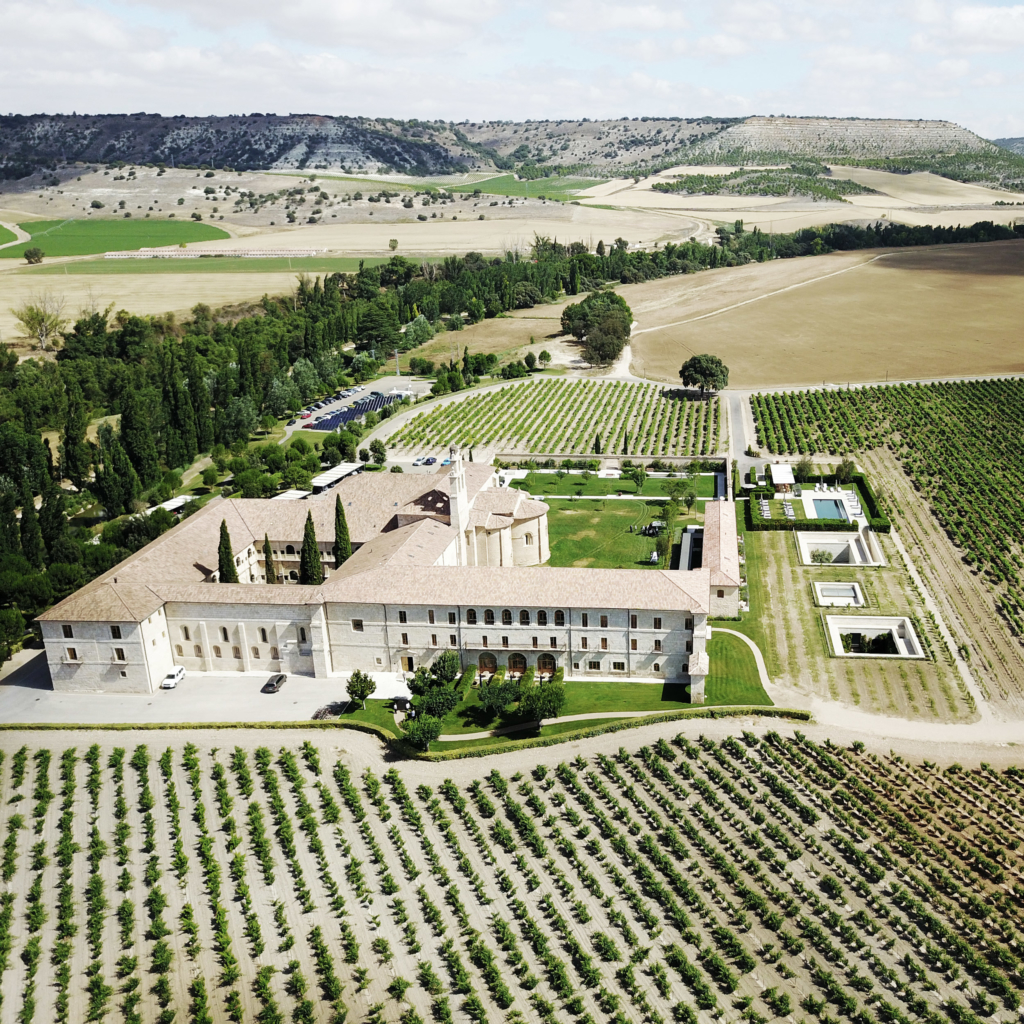 At the beginning of the week I had to pack my suitcase! Julian and I, we went to Valladolid, which is a little town next to Madrid. We were invited by Ford to test and get to know the new Ford Fiesta.
We were heading from Hamburg to Paris and from there on we flew with a little plane, which was chartered by Ford. Together with influencers from France, Italy, England, editors and staff from Ford we all went to Valladolid. After we arrived at the airport, we were welcomed by plenty of new Ford Fiestas in so many different colors and versions. To be honest, at first I didn't look after the number of PS the car got or mind the motor and sport version, I just decided to choose the copper colored car.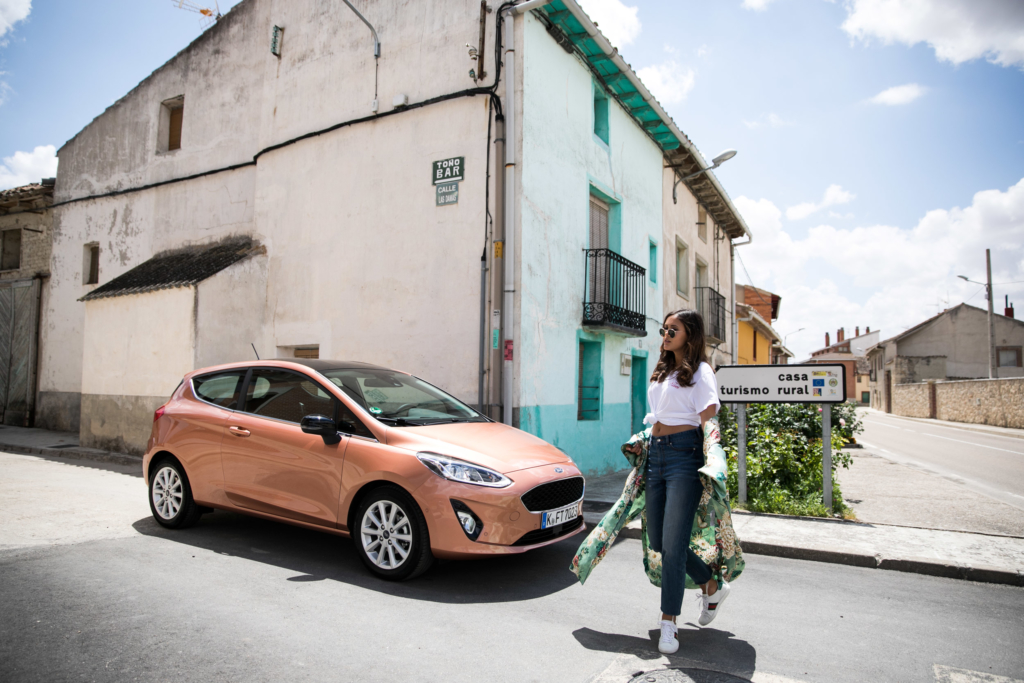 It was a great idea, because the navigation showed intermediate destinations. So we could explore the area on our way to the hotel. We drove approx. 1,5 hours by car to the hotel and saw all the different viewpoints. A great idea, if you ask me. Because of this, we could test the car best. Arrived at the hotel, we all went to the ,,Ford Experience", where we heard everything about the new car and its features. The new B&O Play System by Bang&Olufsen, which is available for the new Ford Fiesta impressed me most. It has such a good sound system you can't imagine! At the event we could try out many different things. We had the chance to feel all the different materials, which are manufactured in the car or we heard music genres with the headphones by Bang&Olufsen and allow our emotions full bent. Of course we also learned a lot about the car. We had the chance to talk with the chief designer, what was really interesting for me. Compared to the older version it is more stylish and a little bit longer and got many other innovations, for instance a standing display, as well as sensors, which sense surroundings up to 130 metres. The technology recognizes pedestrians and brakes itself if they cross the street. Even parking does the Fiesta by itself. So driving gets much more comfortable and safe.
In the evening we met each other for dinner. The tables were laid fancy with white table cloth and it appeared really pretty in this old masonry with high ceiling. In the past the hotel was a monastery, so the feeling is quite extraordinary. Of course in a good way. Today the hotel is famous for its beautiful spa and tradition.


The second day we were allowed to choose a car again. This time we decided to take a sport version with 140PS. We drove through the beautiful landscape to our lunch spot called ,,Abadia retuerta Le Domaine". What a wonderful place! If you will be there some day, you should definitely visit this hotel! We ate lunch there and got picked up by a shuttle to drive us to the airport. I hope you liked my little review and you like the Ford Fiesta as I do? xx Laura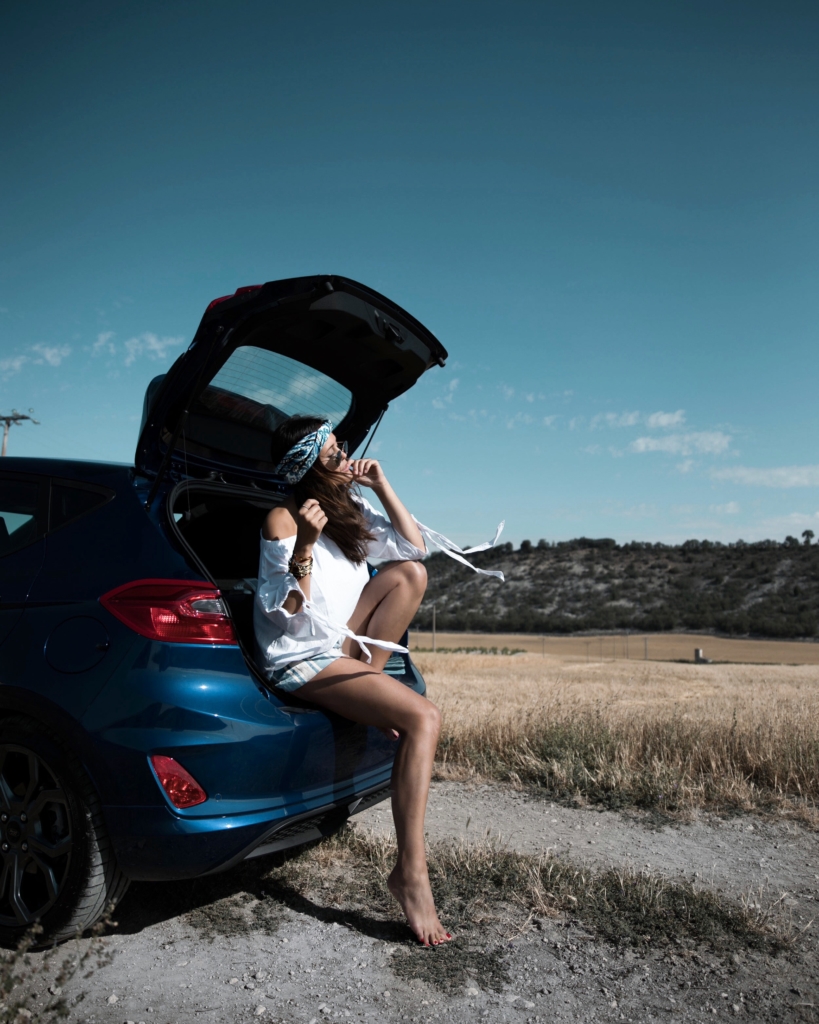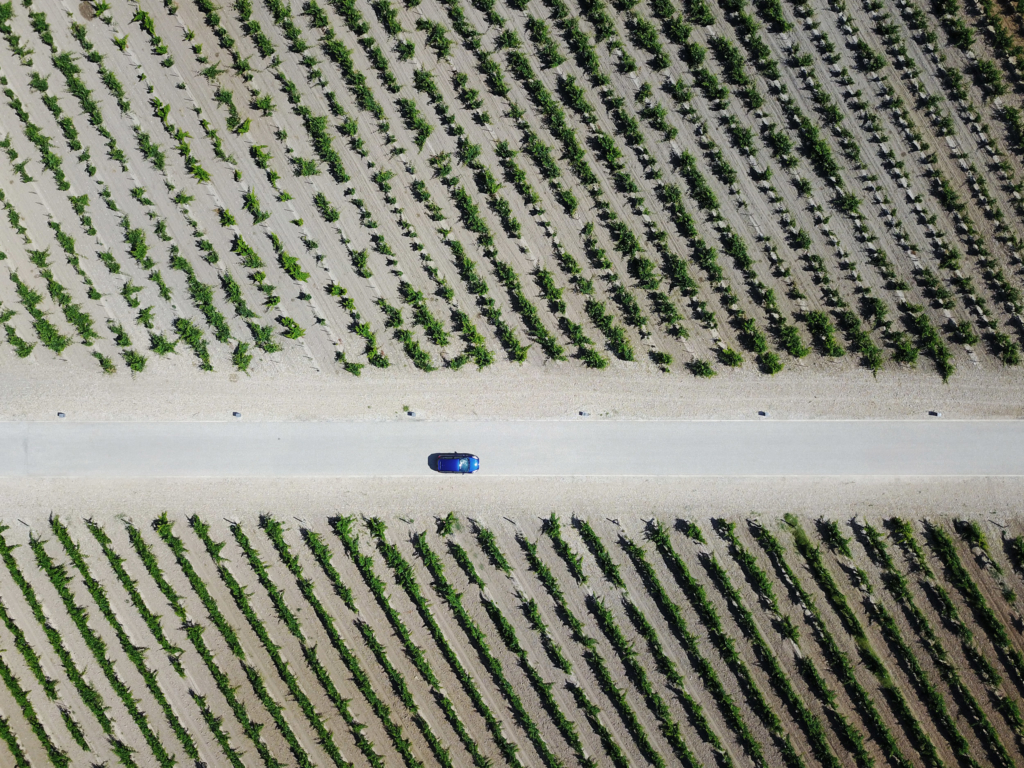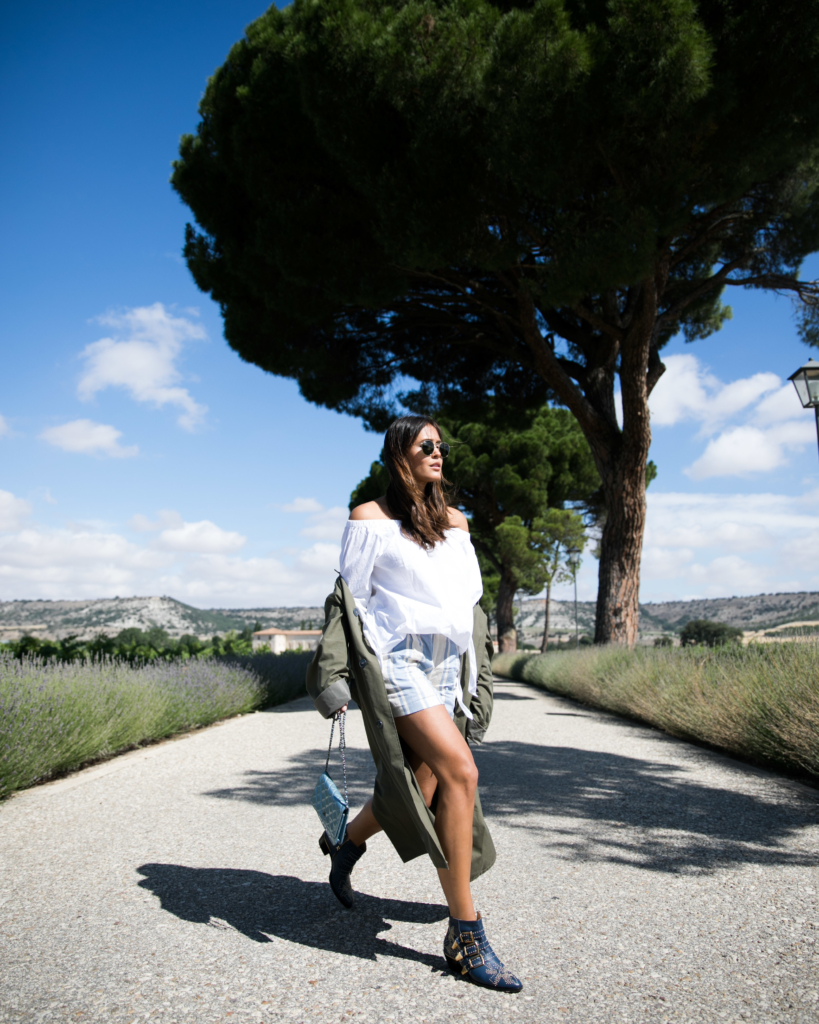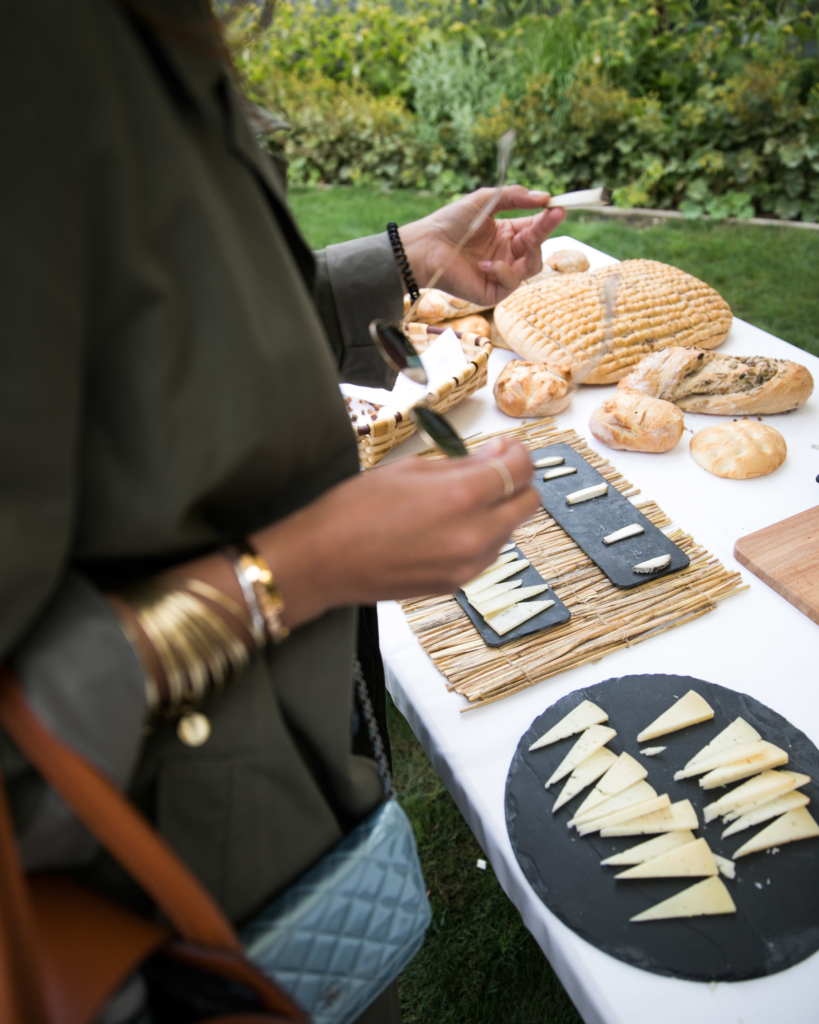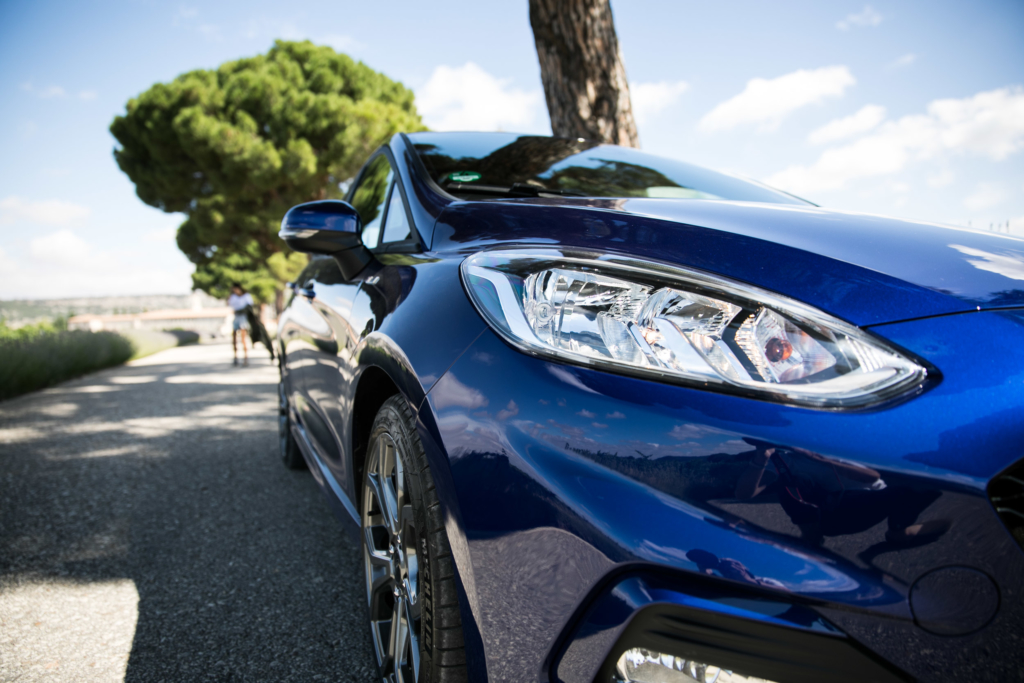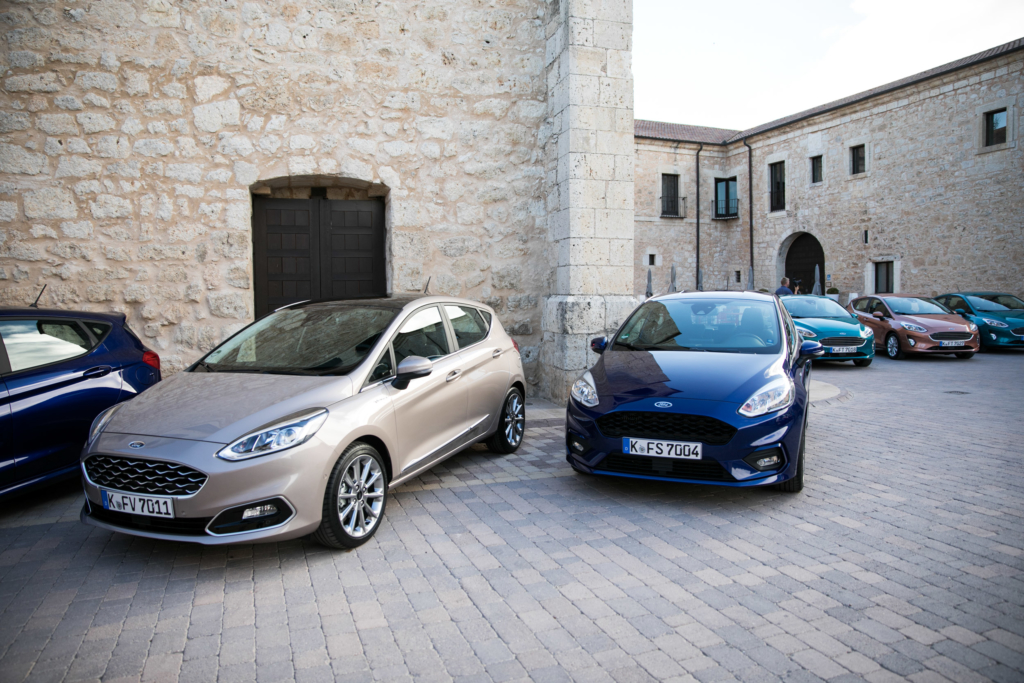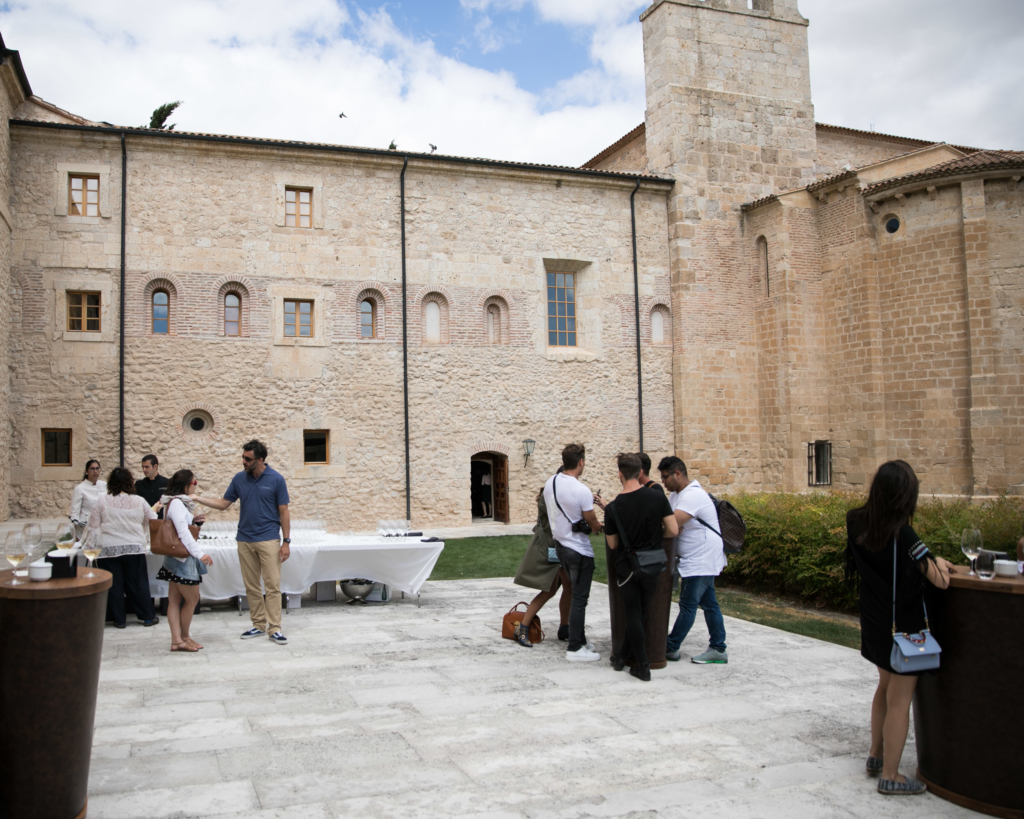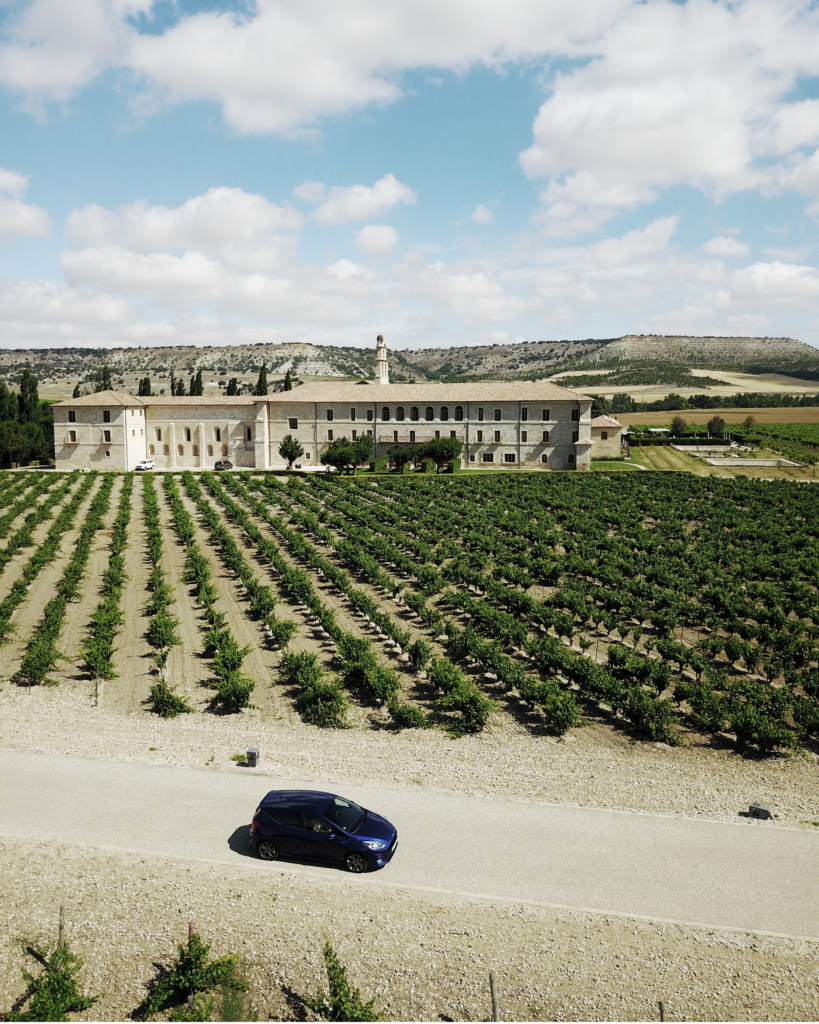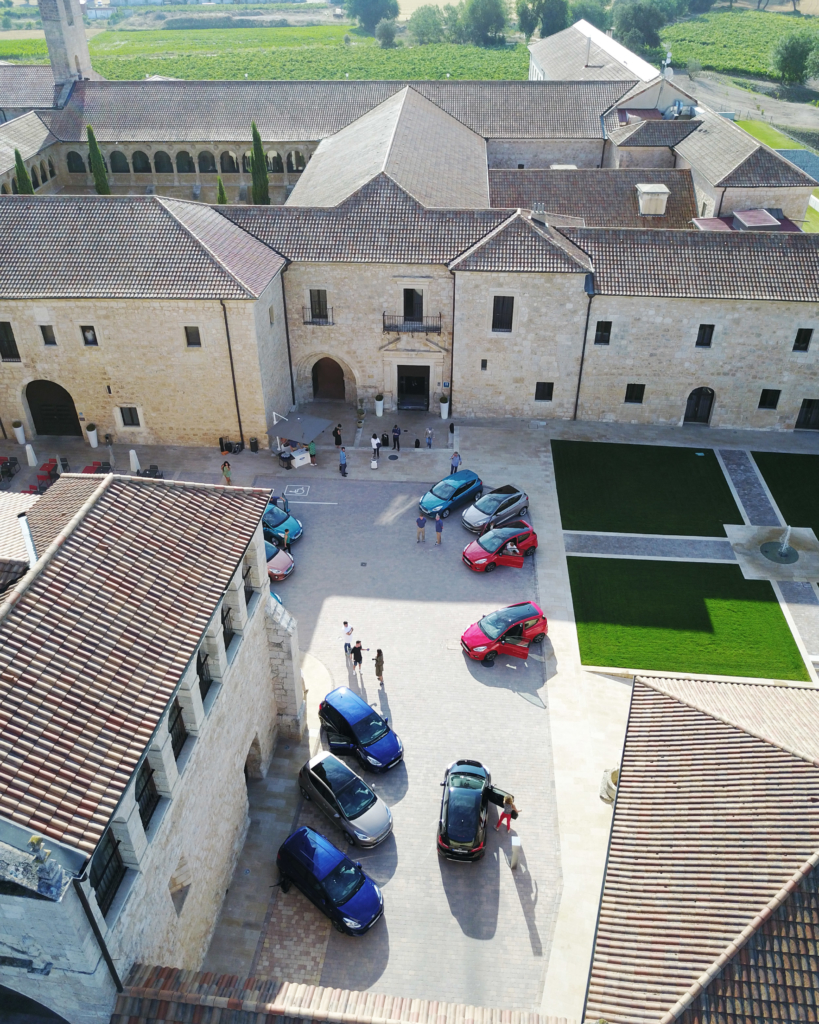 (Photocredit: Julian Pabel | Dieser Artikel ist in Zusammenarbeit mit Ford entstanden)