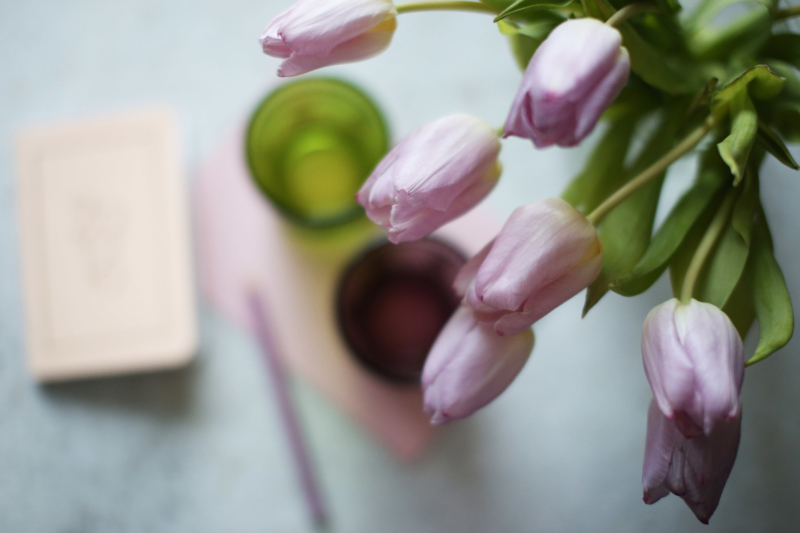 EN| Thinking about colors I love, I directly had to think about pastels. Really loving those light shades of blue, green, pink and yellow. With pastels in your apartment, you can´t do anything wrong. Pastels can be combined with each other. If you combine a light pink with light yellow or light blue, the apartment immediately looks bright and friendly. Don´t hesitate to buy pastel colored vases or cups for spring and fill them with tulips or other great flowers or grasses.
Pastels are sure feminin, but can also be great for an apartment, where only men live. I would recommend pastel grey, brown, green or blue for men, but feel free, if you also like the other colors! Pastels give your apartment just the right fresh touch, to fight against the grey and cold winter days looking forward to spring to arrive! xx L.



DE| Wenn ich darüber nachdenke, welche Farben mir wirklich, wirklich gut gefallen, dann muss ich zweifelsohne immer direkt an Pastelltöne denken. Mir gefallen die leichten Farben wie Pastellblau,-grün, gelb und Rosa einfach gut. Setzt ihr diese Töne für eure Wohnung ein, so könnt ihr damit einfach nichts falsch machen. Pastelltöne können einfach mit allem kombiniert werden, da sie so leicht und nicht aufdringlich wirken. Wenn ihr beispielsweise Rosa mit einem Pastellblau oder Pastellgelb kombiniert, so wirkt eure Wohnung direkt hell und freundlich. Zögert nicht, verschiedene Pastelltöne in Form von Vasen oder Tassen zu kaufen und diese mit frischen Tulpen oder Gräsern zu füllen. Eure Wohnung wird direkt einladender aussehen.
Pastelltöne haben schon einen leicht femininen Touch, können aber auch sehr toll in einer Männer Wohnung aussehen. Für eine solche Wohnung würde ich einfach Pastellblau,-grün oder -grau vorschlagen. Wenn euch die anderen Farbtöne aber auch zusagen, dann nehmt diese! Ganz nach dem Motto "Feel free!" – jeder darf, jeder kann!  Die Farben werden eurer Wohnung genau den richtigen frischen Touch geben, nach dem ihr in dieser kalten, grauen Jahreszeit gesucht habt! Ihr könnt euch auf den Frühling freuen! xx eure Laura