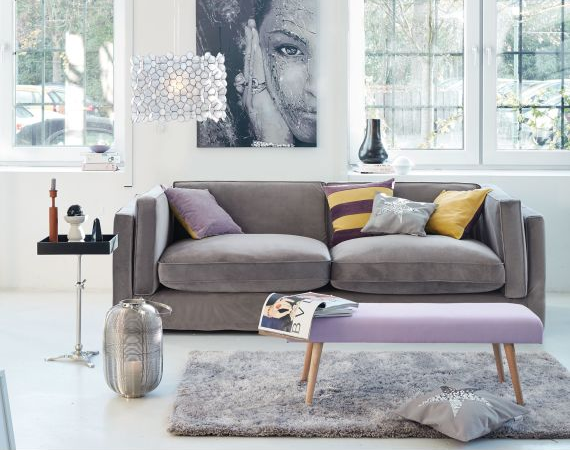 EN| For so many years now, I refused to get something velvety. But I now really think, that velvet is the next new thing. It can be styled cool, casual and modern, but also very chic and noble.
I love integrating velvet into something very cool and industrial, so it looks like a real eyecatcher. Also, velvet can be combined with a very minimalistic style, but break the clean surrounding and make the room warm and cozy. Recently, I am totally into grey, turkey or rosé velvet, because it can be combined with so many things. What do you think about the new velvet dreams? xx L.
DE| So viele Jahre habe ich mich dagegen gesträubt, etwas aus Samt zu kaufen oder einem Samt Teil in meiner Wohnung einen Platz zu verschaffen. Jetzt ist meiner Meinung nach die Zeit gekommen, in der Samt DAS neue Ding ist. Es kann cool, lässig und modern, aber gleichzeitig auch schick und edel gestylt werden.
Ich liebe es, Samt in ein modernes, aber gleichzeitig cooles und industrielles Umfeld zu integrieren, da es so als absoluter Eyecatcher fungiert. Samt kann gleichzeitig mit einem sehr minimalistischen Style kombiniert werden, um ihn zu brechen und den Raum gemütlich und warm aussehen zu lassen. In letzter Zeit bin ich absoluter Fan von grauem, türkisem und Samt in Rosé, weil die Farben einfach immer und mit allem kombiniert werden können. Was haltet ihr von Samt und zieht vielleicht schon bald ein Teil aus Samt in eure Wohnung ein? xx Eure Laura