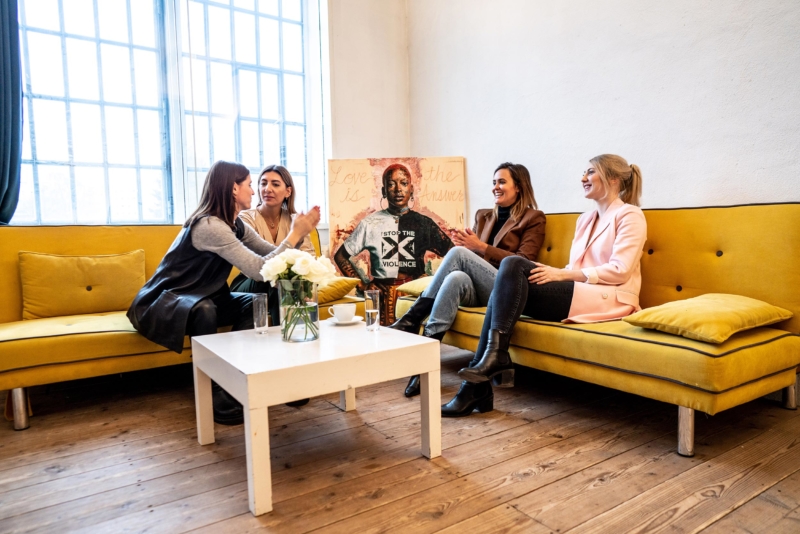 I promised you a while ago that after my first launch on Meet Pablo (Online Art Gallery) there will be more editions of artists, artwork and things I will curate for you. These will be works of art that I like, that I find beautiful, that move me and whose stories I think are important.
Joint projects with Meet Pablo give me a lot of pleasure, because I am very interested in art and it shows me many creative ways. We have an incredible amount of ideas and some projects already in the pipeline – but let's start slowly with a real heart project:
International Women's Day, a topic that is particularly close to my heart. Women Empowerment, is for me something that everyone should share and celebrate much more. It is important that we women support and encourage each other to dare and stand for things. I try to support my community through my channels and to share my views and things I find important.
Together with Meet Pablo, a few months ago, the idea came up that we would like to realize a project for International Women's Day together. I was of course IMMEDIATELY on fire and suggested that we expand the project through our agency Influencing101 to get even more attention. What has become of it? I'll tell you now:
For International Women's Day, we want to raise our voices for those women who can't do it themselves. We want to support each other and show that together we are much stronger. We want to use our reach to draw attention to important things. We want people to take the slogans of Tim Okamura seriously and think about them. Therefore we have started a project to sell the 3 paintings "Part Wolf", "Stop the Violence" and "Racism is Social Terrorism" by Tim Okamura in an edition of 50 signed editions each for a good cause (HERE) and thus spread the vision and message of Tim's paintings. Let us support together the women who can make a difference: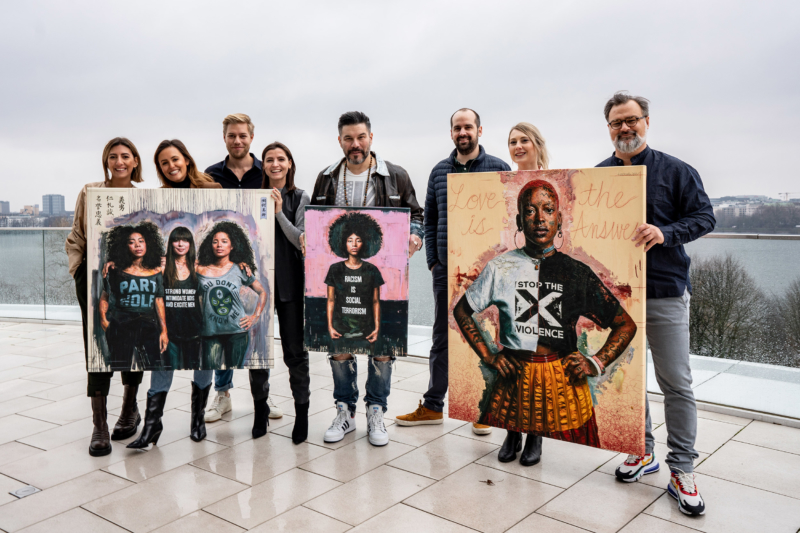 30% of the proceeds will go to the charitable organization Manasprings, a partner organization of Juamii e.V. But I would like to tell you more about it:
About Manasprings:
Manasprings is a non-profit organization that has been successfully active for years in the field of leadership "by women for women" in Kenya. The organization supports community leaders from poor neighborhoods all over Kenya, who work in their respective communities to help orphans, single mothers, impoverished families and mentally injured children. These women bear a great responsibility for the communities. Manapsprings works with them to develop solutions for complex problems and at the same time improves the women's leadership skills. The organization has a particularly good and long-standing relationship of trust with the community leaders. Communication plays a particularly important role here, as the problems and needs of the communities have to be constantly analyzed in order to present solutions at the regular Manasprings training sessions.
This is exactly why we chose Manasprings.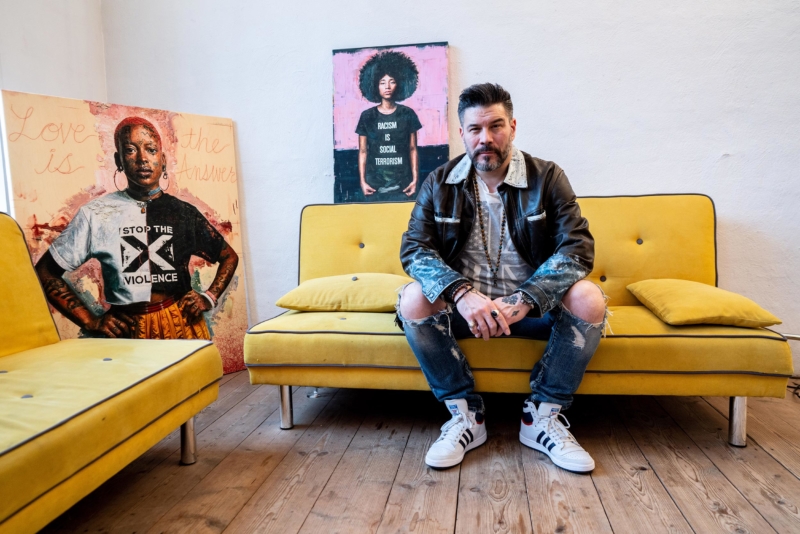 About Tim Okamura:
Tim Okamura (* 1968 in Edmonton, Alberta) is a contemporary Canadian artist known for his depictions of African Americans and minorities in urban environments and for his combination of graffiti and realism. Using spray paint, collage and other mixed techniques, the artist creates stunning photorealistic paintings. His work has been featured in several major films and at London's National Portrait Gallery. He was also one of several artists shortlisted in 2006 for a proposed portrait of Queen Elizabeth of England. After studying art, he moved to New York in 1993, where he still lives today.
For this project I have taken two of my favorite girls, Liberta Haxhikadriu and Aylin König, to support this project together, to tell more people about it and, through our reach, to give a voice to people who would otherwise not be heard.
The exclusive editions are available for purchase from today, 8.3.2020.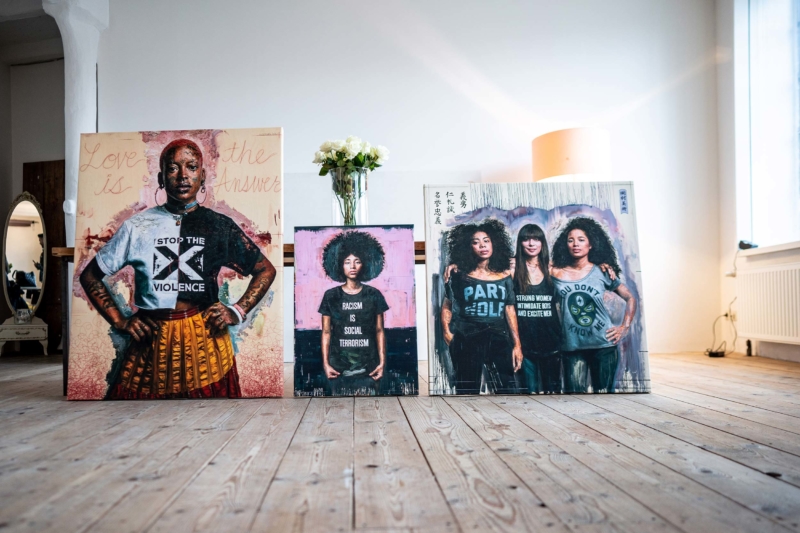 Here I have summarized some more information about the editions for you to get an overview:
"Part Wolf" FORMAT 100 x 100 cm 1.250,- €
incl. VAT and framing plus shipping
STOP THE VIOLENCE FORMAT 130 x 100 cm  1.500,- €
incl. VAT and framing plus shipping
RACISM IS SOCIAL TERRORISM FORMAT80 x 56 cm 990,- €
incl. VAT and framing plus shipping
TECHNOLOGY: 12-colour pigment printing. Linen on frame
COVER: 50 Arabic numbered copies
SIGNATURE: signed and numbered YEAR 2019
Eure Laura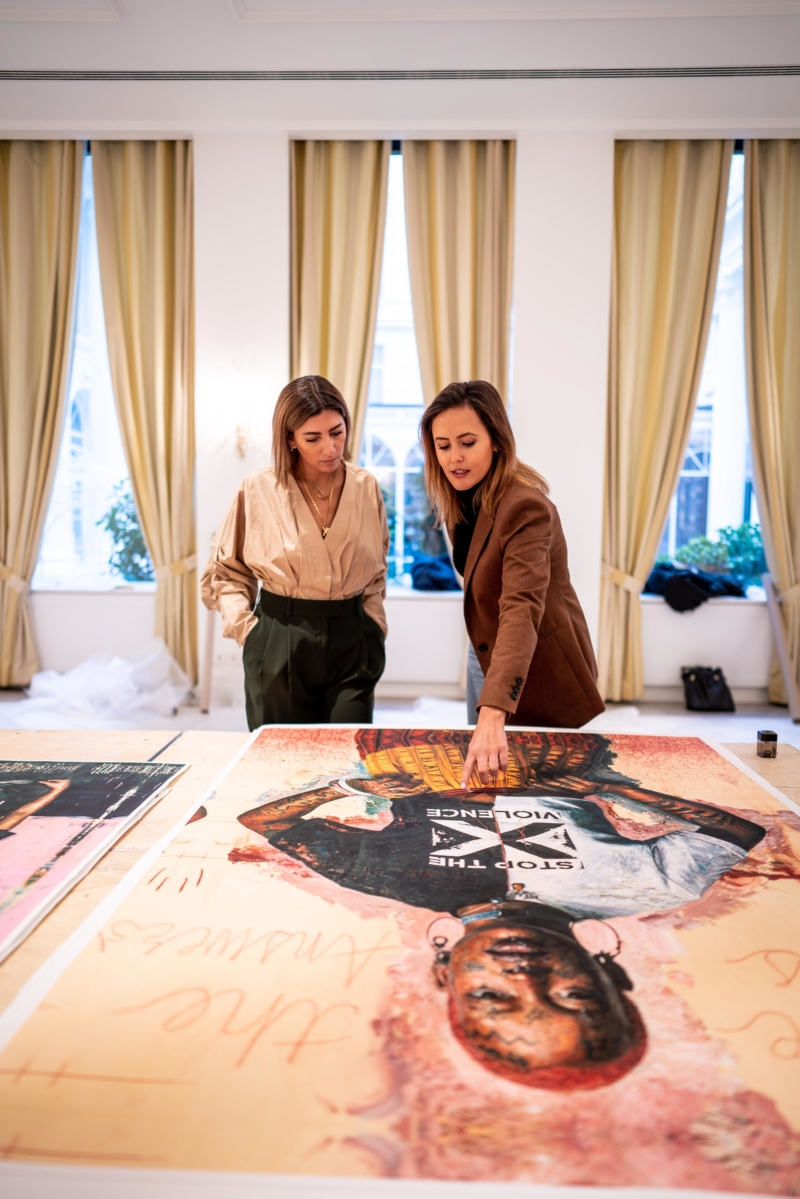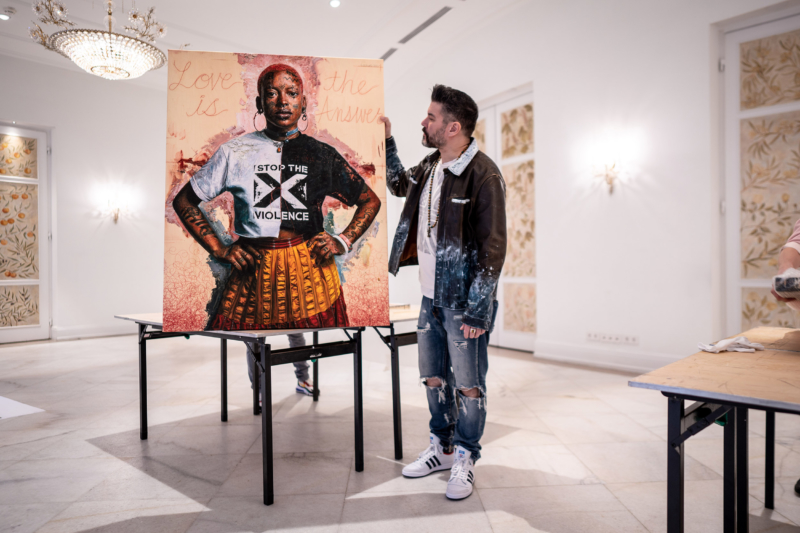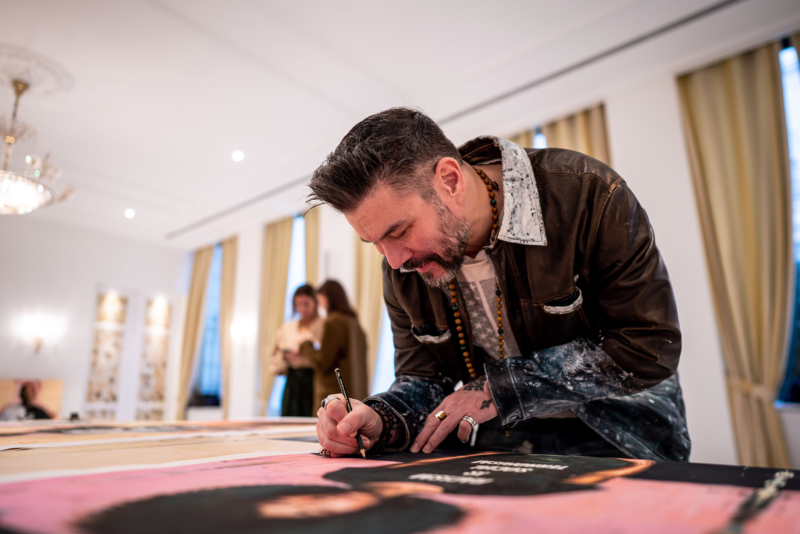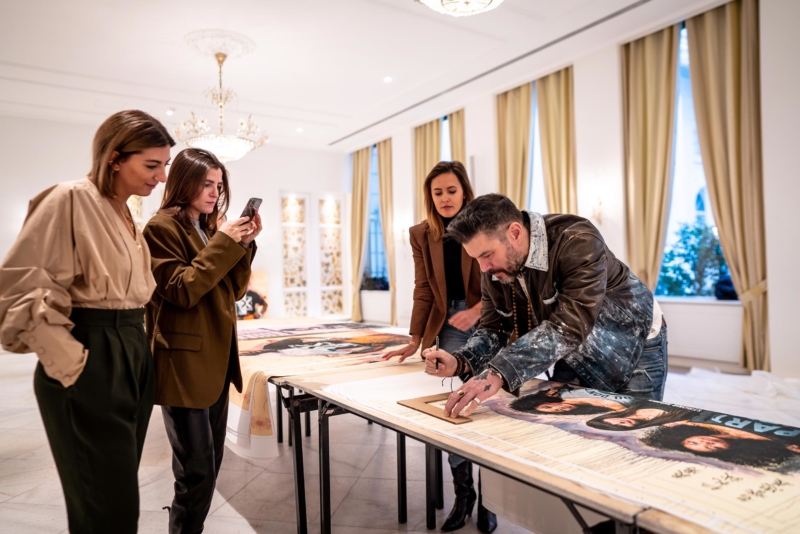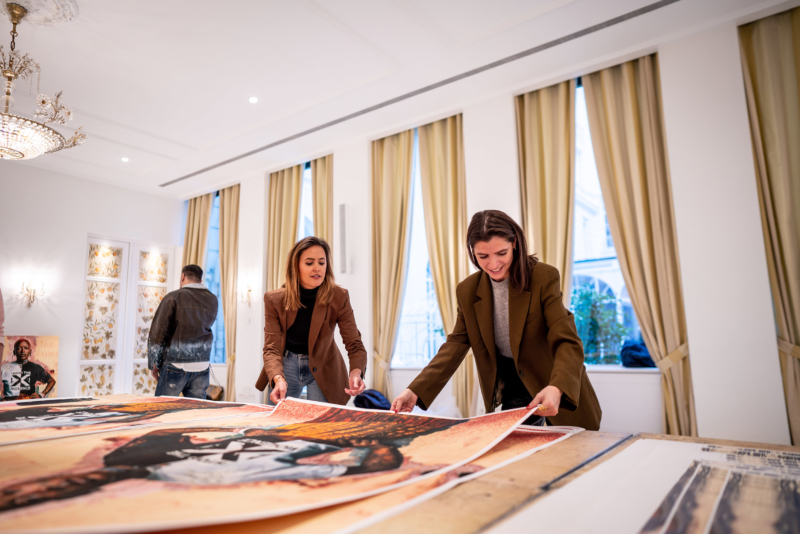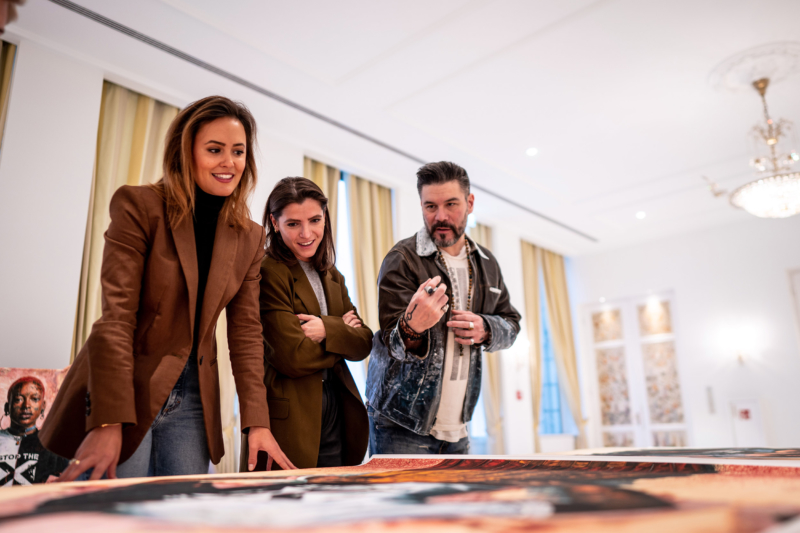 (Foto Credits: Markus Schwer)