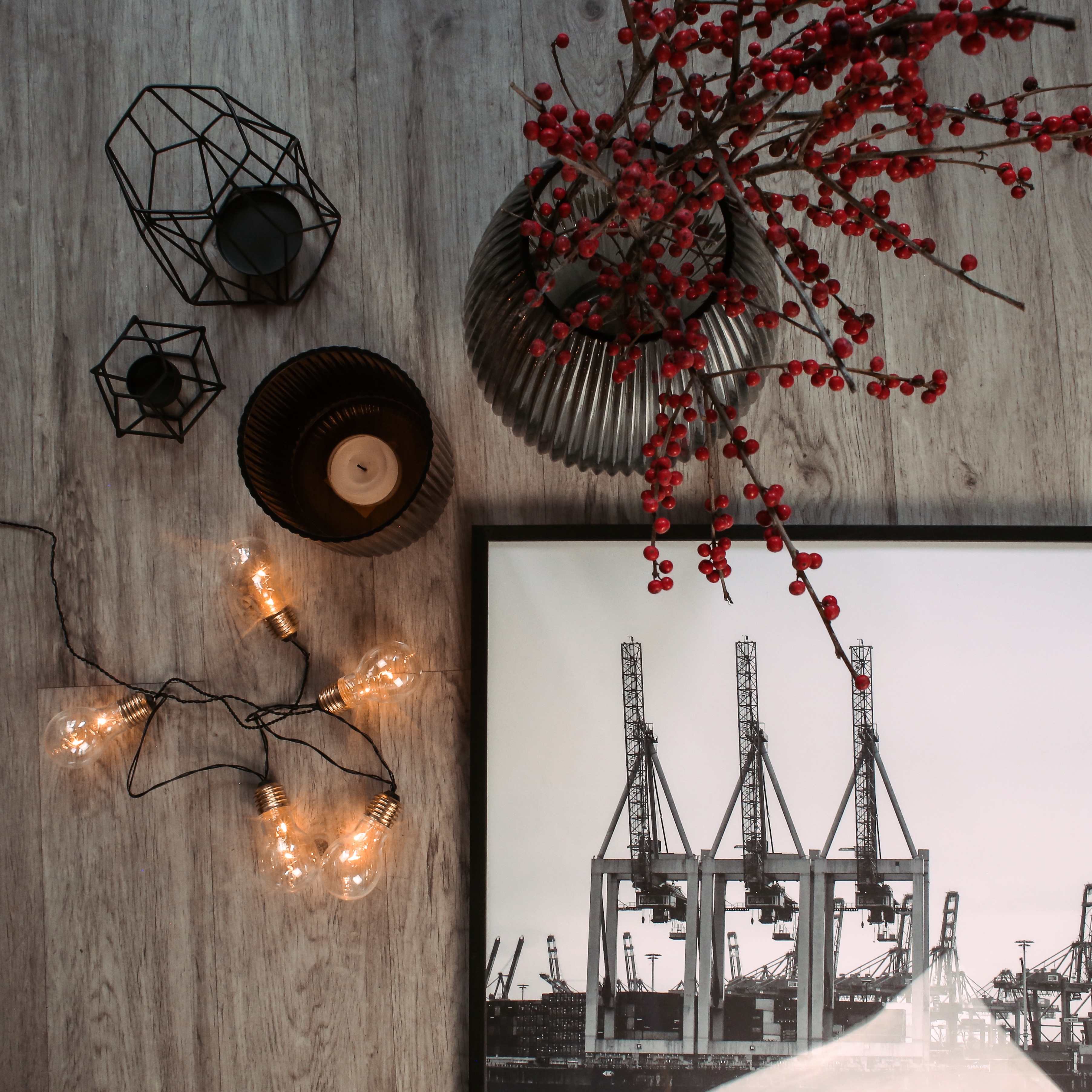 "It's beginning to look a lot like Christmas!" – Es gibt nichts schöneres als nach einem langen und vor allem kalten Wintertag nach Hause zu kommen und sich direkt in eine Weihnachtsstimmung versetzen zu lassen. Es sollte gemütlich und weihnachtlich aussehen und dafür habe ich einige Tipps für euch, wie ihr euer zu Hause so richtig weihnachtlich gestalten könnt!
Ein Must Have für eine gemütliche Atmosphäre sind Duftkerzen. Klar, sie gehen zu jeder Jahreszeit, aber für den Winter machen sich schwerere Düfte sehr gut! An Kerzen sollte generell nicht gespart werden – auch normale Kerzen ohne Duft könnt ihr auf schön angerichtete Tabletts aufstellen. Das Tablett kann mit Tannenzapfen und Weihnachtssternen dekoriert werden.
Wenn ihr eine Abwechslung von der typisch überladenen Weihnachtsdeko braucht, könnt ihr euch auch von dem skandinavischen Look inspirieren lassen. Dabei dekoriert ihr klassische Glasvasen mit einem Strauch rote Beeren. Auch minimalistische Kerzenständer sind total im Trend, sehen stylisch aus und verhelfen zu einer gemütlichen Atmosphäre zu Hause.
Anstelle von frischen Blumen in einer Glasvase könnt ihr Weihnachtskugeln und/oder Tannenzapfen in die Vase füllen.
Last but not least: Lichterketten.. Und im Dezember sollte daran nicht gespart werden! 😉
Ich habe für euch einige Deko-Artikel zusammengestellt, bei denen das Christmas-Feeling definitiv vorprogrammiert ist! Merry Christmas! xx Laura