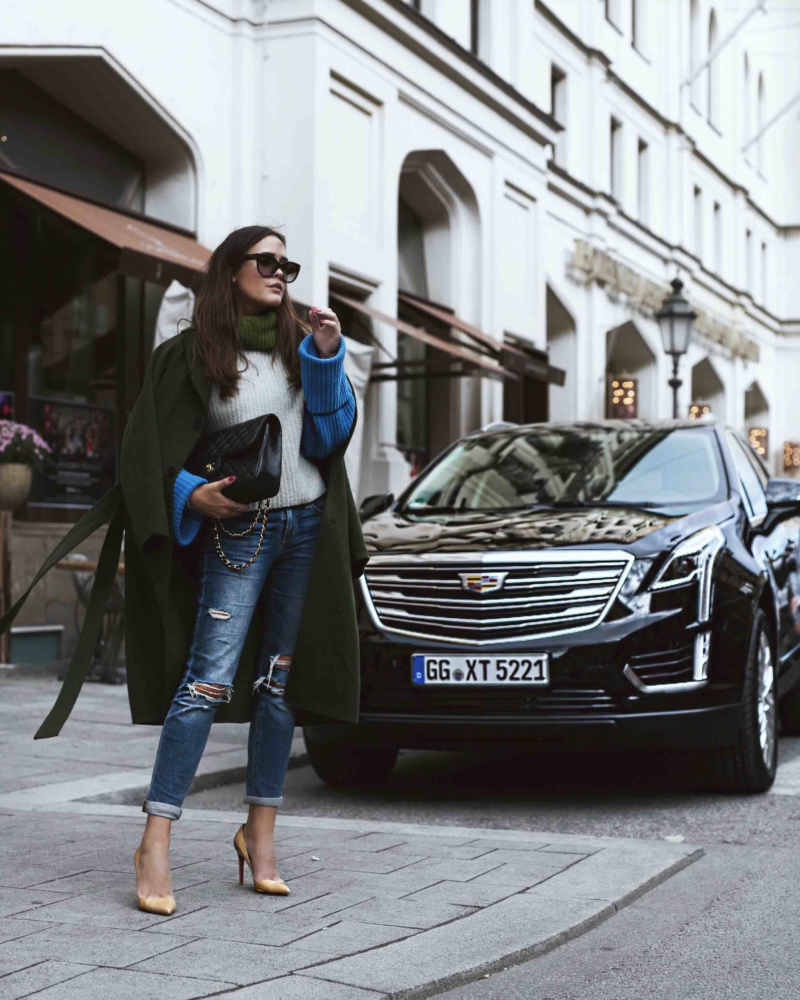 Summer is over… and I must say I had to wear some of my heavy jackets already in summer, because this year's summer (especially in Hamburg) was not the brightest.
Nevertheless I picked out some of my all time fave models for changing weather conditions. Jackets, which are too light for cold winter days, but also keeping us warm during changeable weather. Therefore you can also check out some super stylish ones!
Leatherjackets are always a safe option. You can wear them to every occasion and currently you will get them in every shape or color.
Bomber jackets are quite competitive towards leatherjackets. A lined bomber jacket is keeping you warm and make a great breach of style. You will get these kind of jackets in different styles, e.g. even long ones and they belong in the wardrobe!
Denim jackets fit very well to every look. If you like more shorter versions, oversized or even denim coats. They look super casual and you can't do anything wrong with it 🙂
Last but not least, we're getting to long versions of between-season jackets. The above-mentioned ones look often cool and casually. But what about classy and fashionable coats? – Exactly, trenchcoats!
A trenchcoat is a classic and it enhances the look. Trendy but still timeless. They help to get a beautiful silhouette, e.g. fit at the waist by a belt. If you want to wear the classic coat more casual, you can just throw it over your shoulders.
I hope, you will make some finds in my list and you will be all set for treacherous weather with some stylish jackets! Have fun while browsing! xx Laura