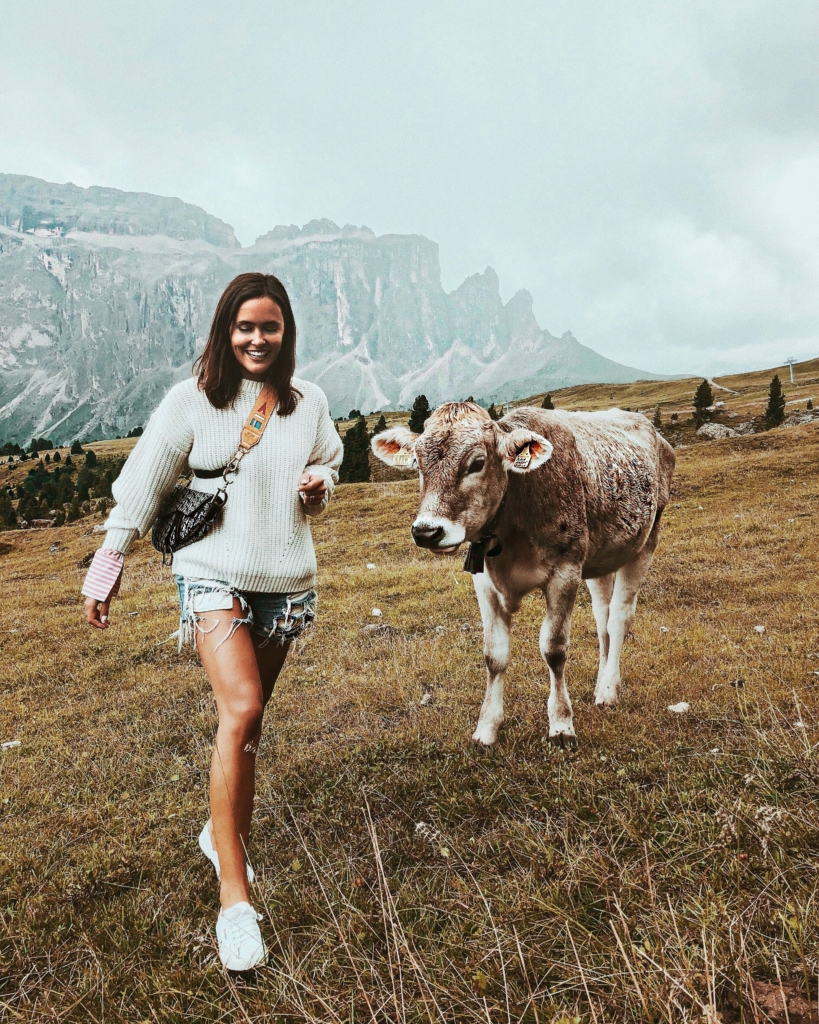 Mallorca Part I
This island is my insider tip in Europe. Well, this sounds actually ironic. It's not really an "insider-island". As you hear the name Mallorca, we all think of graduation-trips and "Ballermann". But you can leave the straw hat at home.
I want to tell you about my experiences and give you some tips, that you have the opportunity of seeing Mallorca at its very best. When I'm on vacation, I'd like to see and do as much as I can. On Mallorca you should definitely rent a car. I also summarized some tips below, what you should consider by renting a car. But first, let's start with great trips, restaurants and beaches in Mallorca.
THE MOST BEAUTIFUL BEACHES & BAYS
Try to schedule a few days just for beach trips. The bays are often not far apart from each other, that's why we usually visited 2 or 3 bays a day. Besides your beach slides and flip flops, don't forget to bring sturdy shoes. Some paths to bays are pretty rough and go uphill and downhill through narrow trails or cliffs.
Cala d'Or
At the golden bay, you will have crystal clear water and scenic nature. At the city center of Cala d'Ors there are some nice restaurants, where you can finish your beach day in a relaxed atmosphere.
Cala Sa Nau
A very beautiful beach with a small beach bar. Right next to it, there's the Cala Mitjana Bay, so you can visit both of them.
Cala Mitjana
Really small beach section with crystal clear water. It's not that easy to get there, that's why it's a little insider tip. You should definitely bring sturdy shoes, because a little hike is necessary. The beach is quite small, that's why it can be crowded during busy season. But you need to see this turquoise-colored water. Don't forget to bring some snacks with you, near Cala Mitjana there's no catering around.
Playa Formentor
A long beach among pine trees and rocks. The panoramic view over the mountains is indescribable beautiful. Formentor is located in the north and when you're there, you absolutely need to see the Cap de Formentor. Below you will read more about it.
THINGS TO DO: TRIPS
Puro Beach Club Mallorca
White sun beds, lounge music and cold drinks. It's not very cheap, but an afternoon at PURO need to be on the bucket list. The atmosphere is classy, what is also due to its stylish beach club interior.
Day Trip to Banyalbufar
I had a perfect and romantic evening in Banyalbufar. This place is located at Mallorca's west coast and is super quaint. I would recommend to start by afternoon and schedule a dinner at a restaurant with breathtaking views. We went to Son Tomas, where the food was delicious and fresh. You look over vine fields and the sea, where the sun goes down. It can hardly get more romantic than that.
Cap de Formentor
This location is definitely one of the top ones on my list of "view goals". It's the most northern spot of the island and even the route to it is just awesome. The coastal scenery is unique and the view is breathtaking. The route is favored by tourists, that's why it can be crowded from time to time. Just don't get bothered by all these people and enjoy the view. It is worth it. 🙂
Port d' Andratx
Beautiful little harbour not far from Palma. Here you will find some little restaurants and bars and you can spend a nice, sunny afternoon with fresh brewed coffee and delicious spanish delicacies.
MY FAVORITE RESTAURANTS & CAFES IN PALMA
First of all, I must confess, that I'm a huge tapas fan, because I just love the wide choice of the little delicacies. In general, you shouldn't eat too late if you haven't reserve a table, because restaurants are getting really crowded from 9pm, as it's the time where natives often start to eat.
Bar España
Really delicious tapas bar, kind of hidden in near of Plaza Mayor. Here you will get the best and fresh tortilla. Generally everything is delicious and you need to try those little Pintxos (little sandwiches), which you can pick out at the bar. If you haven't had Pan de Cristal (Glass Bread), at least you should catch up on that here. The prices are fair and everything gets prepared fresh.
For all wine lovers: Try out the Muac red wine. If you like to drink white wine, you will might fall for Jose Pariente (fruity, but not too acidic).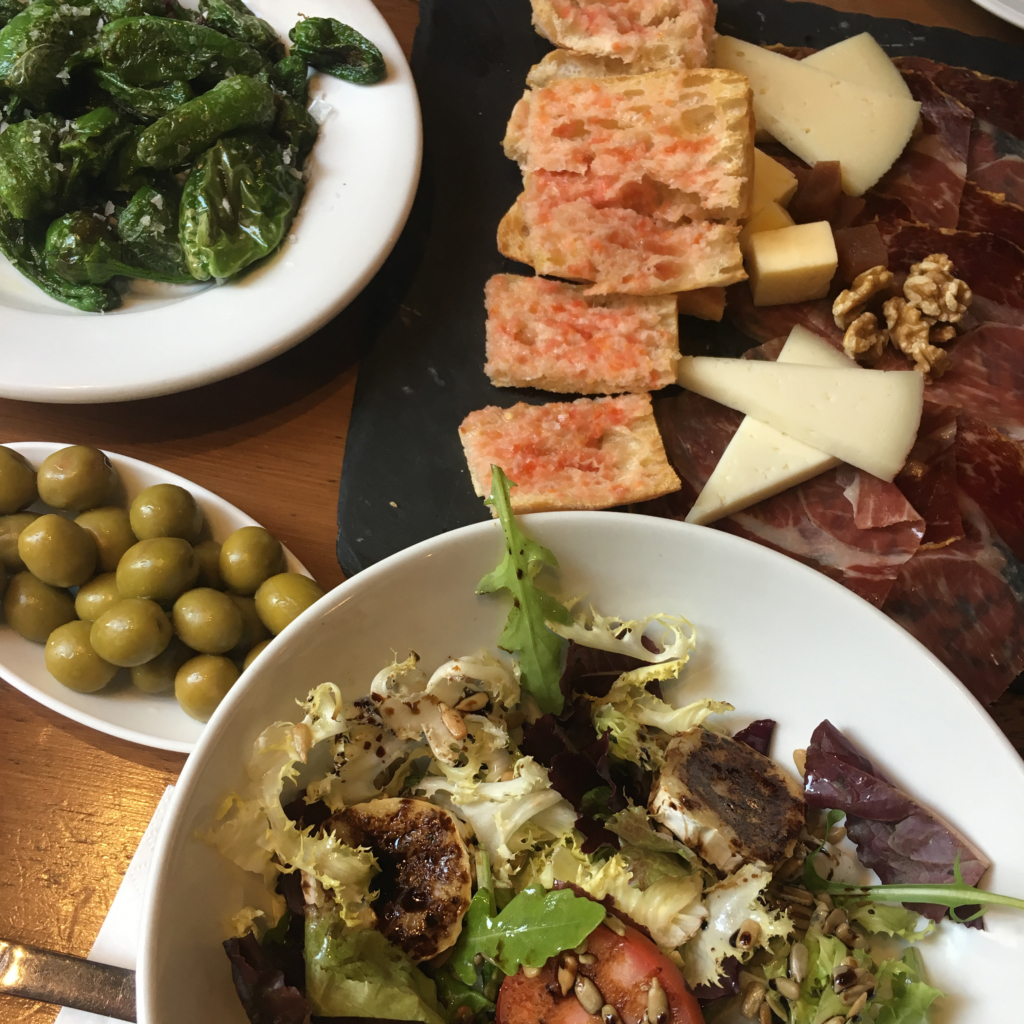 Toque de queda
This tapas bar is also kind of hidden, but it is worth the journey. I can highly recommend the zucchini carpaccio and leave room for the homemade cake, it's a must!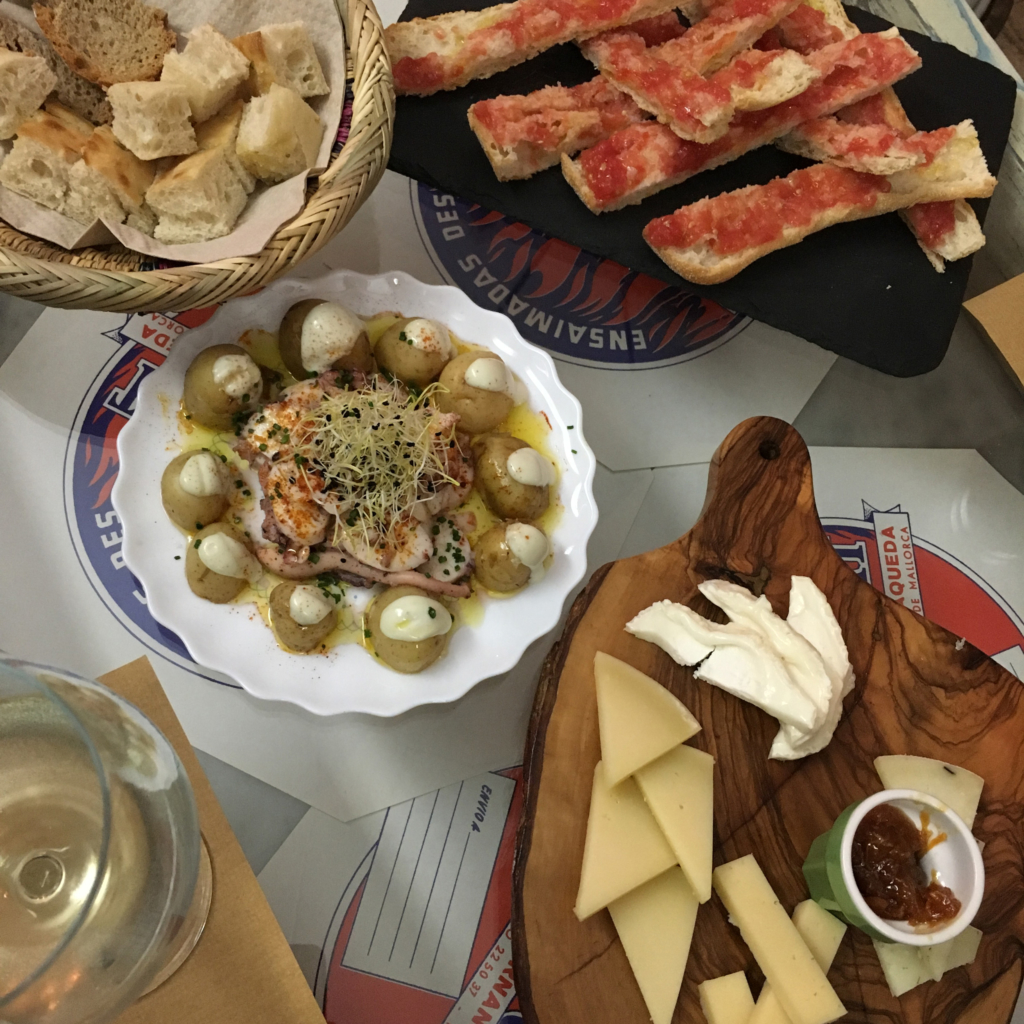 The Duke
A really nice restaurant in my favorite neighborhood Santa Catalina. You should make a reservation preferably, because it is always well-patronized. The dishes are awesome and my tip for this one: The ceviche in 3 combination.
After dinner you can visit some bars nearby for a glass of wine maybe.
Bunker`s
A wonderful atmosphere with a creative cuisine. The dishes get always beautiful decorated and the food has a really good taste. You will surely have a great time at Bunker's. The location is also perfect, because it is right next to The Duke in Santa Catalina.
El Aquanauta
If you like mexican cuisine, you will love El Aquanauta in Palma. Quite genuine dishes to fair prices. A great alternation to all these tapas bars.
Sumaq
Peruvian fusion-cuisine in a minimalistic furnished restaurant. The dishes are nicely decorated and the higher prices are totally justified.
Fibonacci
A nice little cafe with homemade pastries, sandwiches, fresh brewed coffee, shakes, juices or matcha latte. Perfect for a little lunch break.
El Perrito
This little cafe was basically our hangout. It is located directly next to the Mercat in Santa Catalina. You can get fresh fruit bowls, granola and salmon bagels with eggs at small round tables next to the street. The cappuccino is the best one in Palma for me. You should also check out the glass bread for breakfast. Here you will feel the spanish flair. Best start in the day.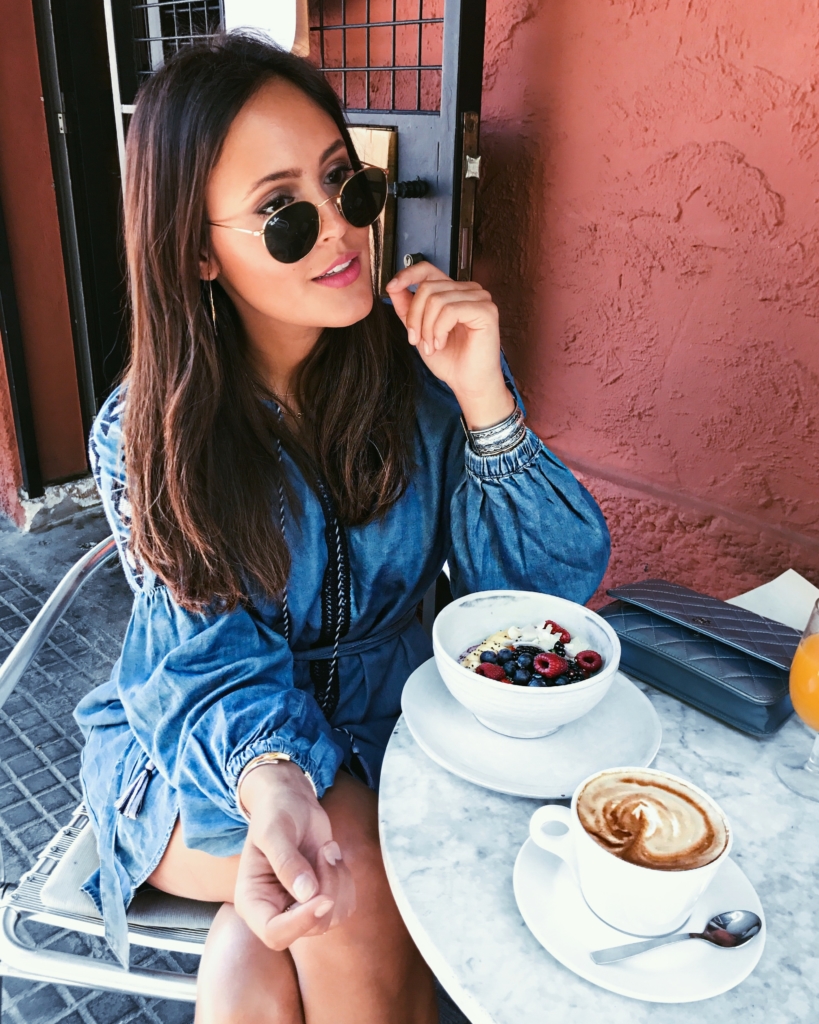 Cream Crew
As you know, I am kinda ice cream addicted. I also got some ice cream in Mallorca. Cream Crew is offering fruity sorbets and fantastic dairy ice cream. The type of ice cream is not too unusual and just divine. What do you think of salted caramel, pomelo, chai latte and almond cookie? Sounds great, right? Besides, everything is vegan.
MALLORCA CHECKLIST
Rent a car in advance.
If you rent the car in advance, you won't have any troubles locally and you are secured by any rising prices. You can pick up the car directly at the airport. All of the pick-up stations are accessible on foot. During your selection you should click the option "fully fueled return", because nearby the airport are many gas stations, where you can fill up the car before return. You will save some extra charges. Check out the list with all defects, what you receive at the rental, to avoid dubious surprises afterwards. You should also book a sufficient protection for the insurance, e.g. including tire damages, trust me there are a lot of gravel paths and high curbs in Mallorca.