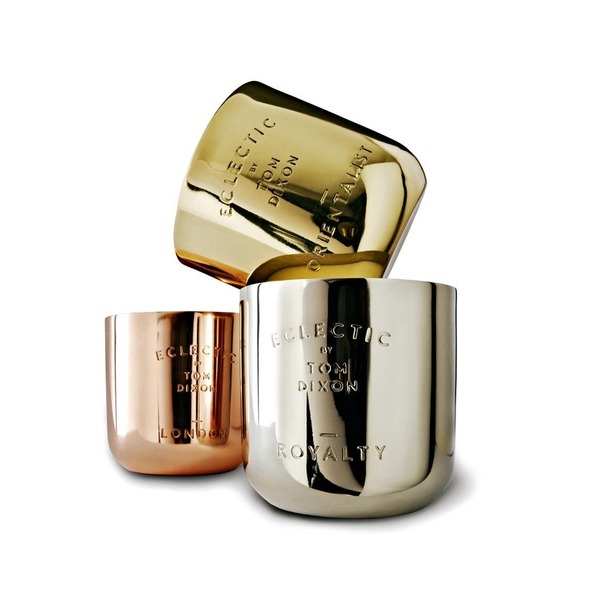 DE| Ich kann euch nicht sagen wieso, aber in letzter Zeit denke ich sehr oft über verschiedene Einrichtungsstile nach. Was passt zu mir? Wie würde ich meine Wohnung einrichten, wenn ich einfach nicht auf das Geld achten müsste und welche Farben lassen mich in meiner Wohnung wohlfühlen? Was ist modern und was passt einfach nicht zusammen? Generell vertrete ich schon seit eh und je die Meinung, dass man Silber, Gold und Messing oder Roségold miteinander kombinieren kann. Ich stehe nicht so auf die komplette Trennung von allem, da es doch viel schöner ist, wenn man alles mixt. Das muss man natürlich nicht immer tun, aber ab und zu ist das ganz angenehm. So habe ich auch über die Farben Silber Messing/Roségold und Gold nachgedacht.
Eine Wohnung sollte mit diesen Elementen nicht überflutet werden, aber in kleinen Mengen wirken diese drei Farben einfach Wunder. Mit Silber wirkt die Wohnung eher kühl, maskuliner und straight. Setzt man Roségold oder Messing ein, so wirkt der Raum eher Cool und Modern, aber auch ein wenig lieblich und zart. Gold hingegen strahlt etwas mehr Prunk und Eleganz aus, als die anderen Farben. Der Raum wirkt sehr schnell sehr edel und hochwertig. Ganz gleich, auf welche Wirkung ihr mehr steht, habe ich euch ein paar Teile herausgesucht, die eure Apartments ein wenig auffrischen könnten. Ich hoffe, es ist wieder etwas für euch dabei. xx Eure Laura
EN| I can not say why, but lately I very often think about different decorating styles. What suits me? How would I set up my apartment when I just do not have to pay attention to the money and which colors make me feel home in my apartment? What is modern and what just does not fit together? Generally, Ialways think, that silver, gold and brass or rose gold can be combined with each other. I do not like the complete separation of all, because it's so much nicer when you can just mix everything. You do not have to do that all the tie, but from time it is really nice. So I've been thinking about the colors silver brass / copper and gold.
An apartment should not have it all over it, but in small quantities, these three colors are just amazing. With silver the apartment looks more cool, masculine and straight. If you copper or brass, it makes the room seem rather cool and modern, but also a little sweet and tender. Gold on the other hand exudes a little more pomp and elegance, than the other colors. The room seems very noble and high quality. No matter on what effect you like more, I have picked out a few items that could refresh your Apartments a little. I hope you find something you like. xx L.

Man merkt an diesem Post wieder einmal, dass du Architektur studiert hast. Dieses Bewusstsein für Formen und Farben ist wirklich erstrebenswert! Ich persönlich war immer ein "Goldkind", liebte also Gold, nur zu protzig durfte es eben nie werden. Die Kombination mit Kupfer und Silber und deren Wirkung gefällt mir aber auch immer besser, vor allem in der Wohnung kann ich es mir sehr gut vorstellen.
Danke für die Inspiration!

Alles Liebe,
Phoebe

Sehr hübsche Auswahl! Ich persönlich bin auch eher jemand, der auf eine dezente Mischung steht, aber eher mit Messing/Rosé als dominantes Element. Deshalb gefällt mir der Korb in der Mitte der Collage so gut, der würde perfekt in meine Wohnung passen 🙂

Lieber Gruß
Ina von http://www.ina-nuvo.com