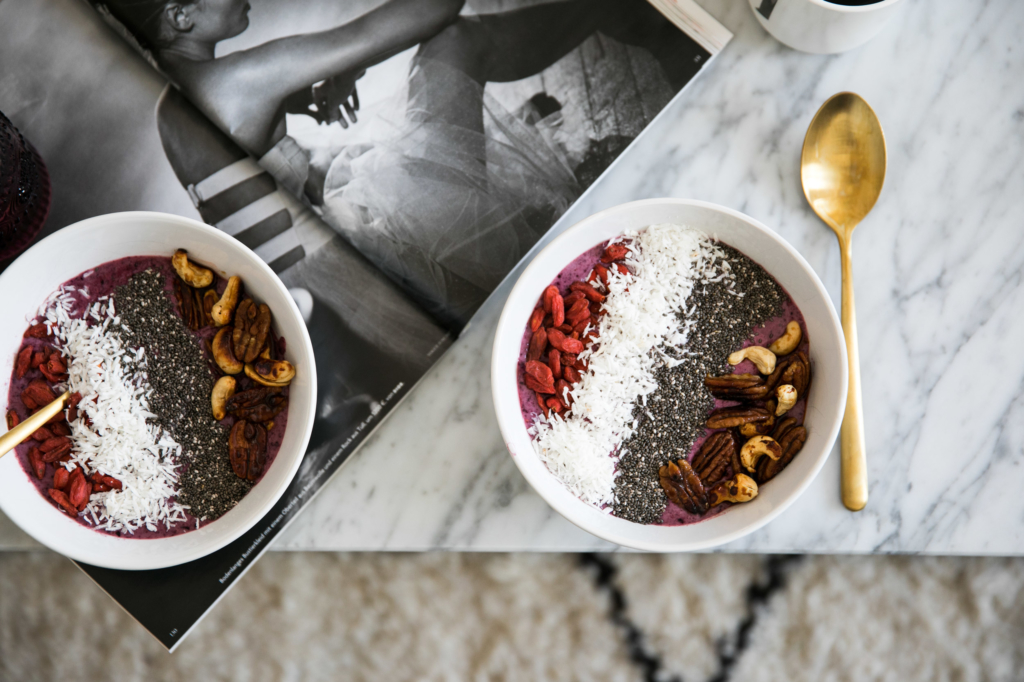 Today I would like to expose one of my all time favorite recipes, what you can easily try out yourself. The preparation can take approx. 5 minutes… if any! The only utensils you need are a blender, a bowl and a spoon:) This is how it works:  
Ingredients for 2 Persons
Açai Bowl
1 handful of frozen raspberries
1 handful of frozen blueberries
1 banana
100 ml milk (of course you can also use: coconut milk, almond milk, soy milk, etc.)
2 TS Açai powder (or frozen açai plates)
Toppings
For the topping I always do as I like. Usually I take
chia seeds
coconut flakes
normal or with honey candied walnuts or pecan nuts
goji berries
You can also slice a banana or strawberries and decorate the bowl with it. Yes, chocolate sprinkles are permitted:)  There are no limits for your creativity.
Step by Step:
Add all the ingredients for the bowl in your blender and mix it until you have a homogenous mixture.
Now you split up the mixture in 2 bowls.
So you can decorate your bowls with all the toppings you like. For my bowl I chose goji berries, coconut flakes, chia seeds and honey candied nuts. It's that simple… Enjoy it! xx Laura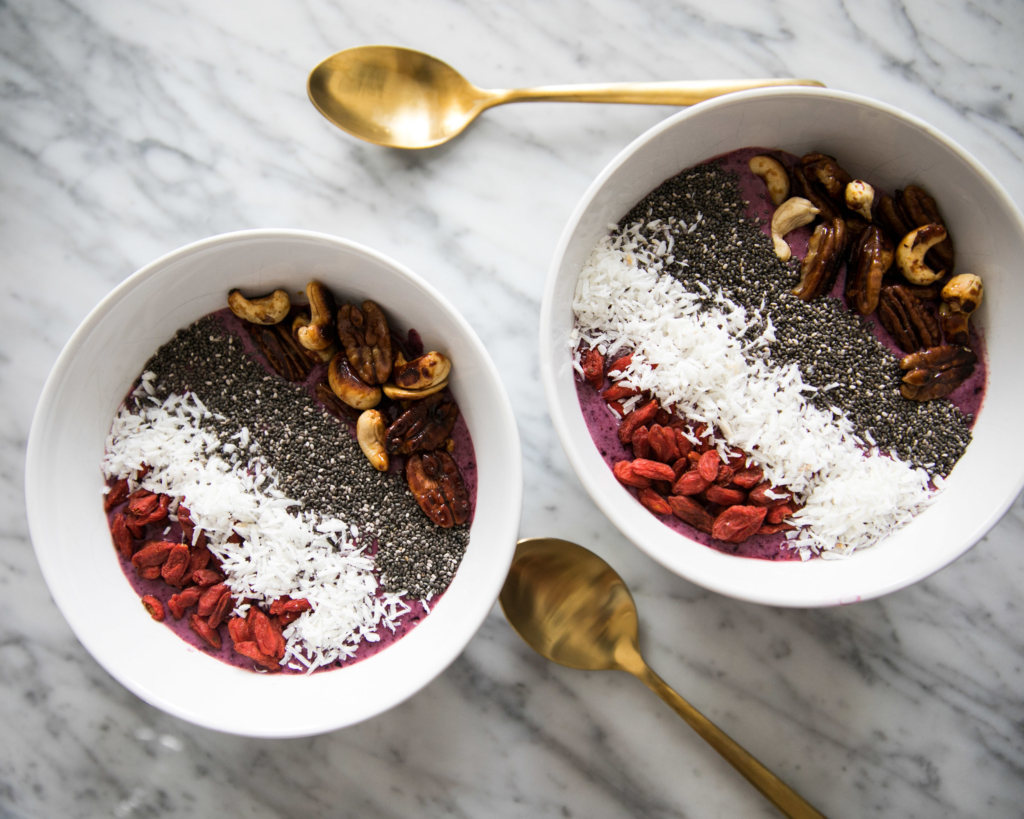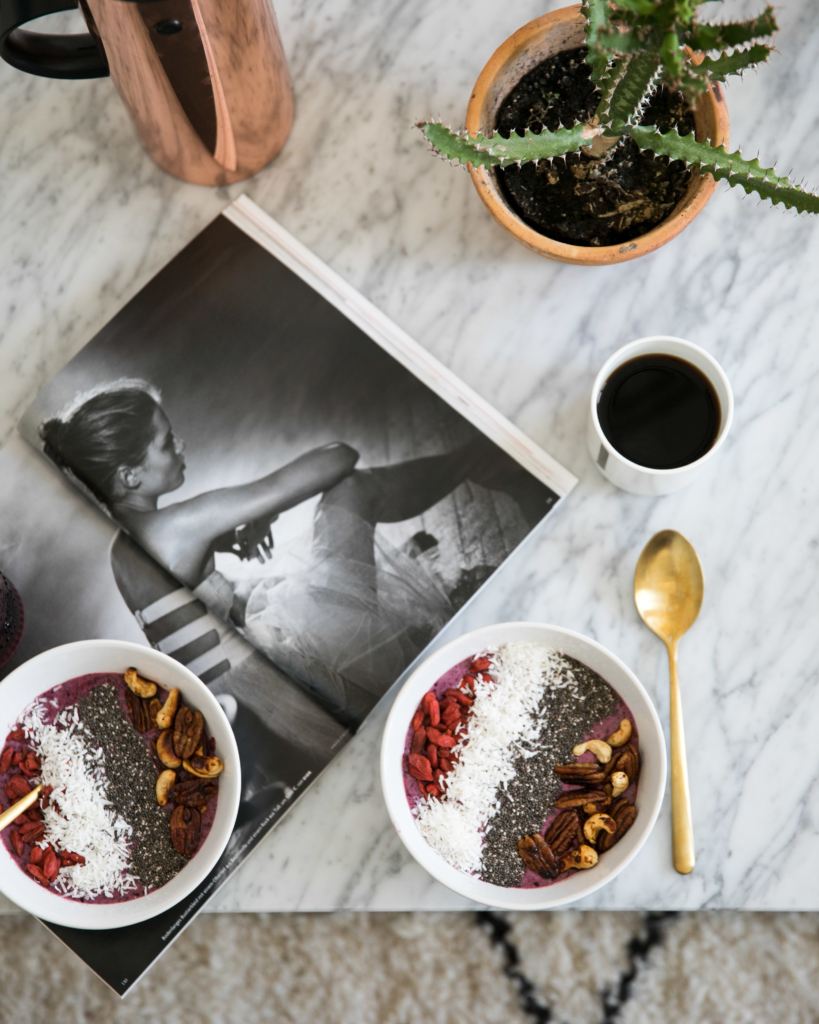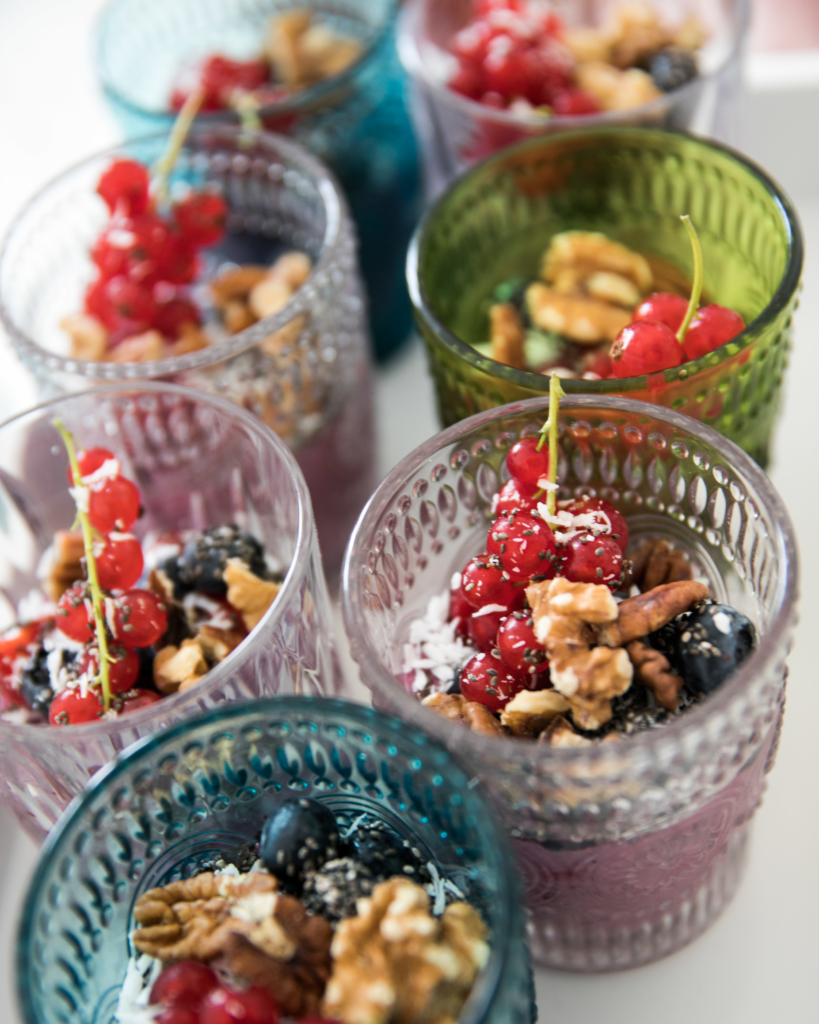 Little Tip: You don't need to serve the Açai Bowl in big bowls! Your guests will also be happy about little glasses topped with berries, flakes and nuts… and it's a great snack!