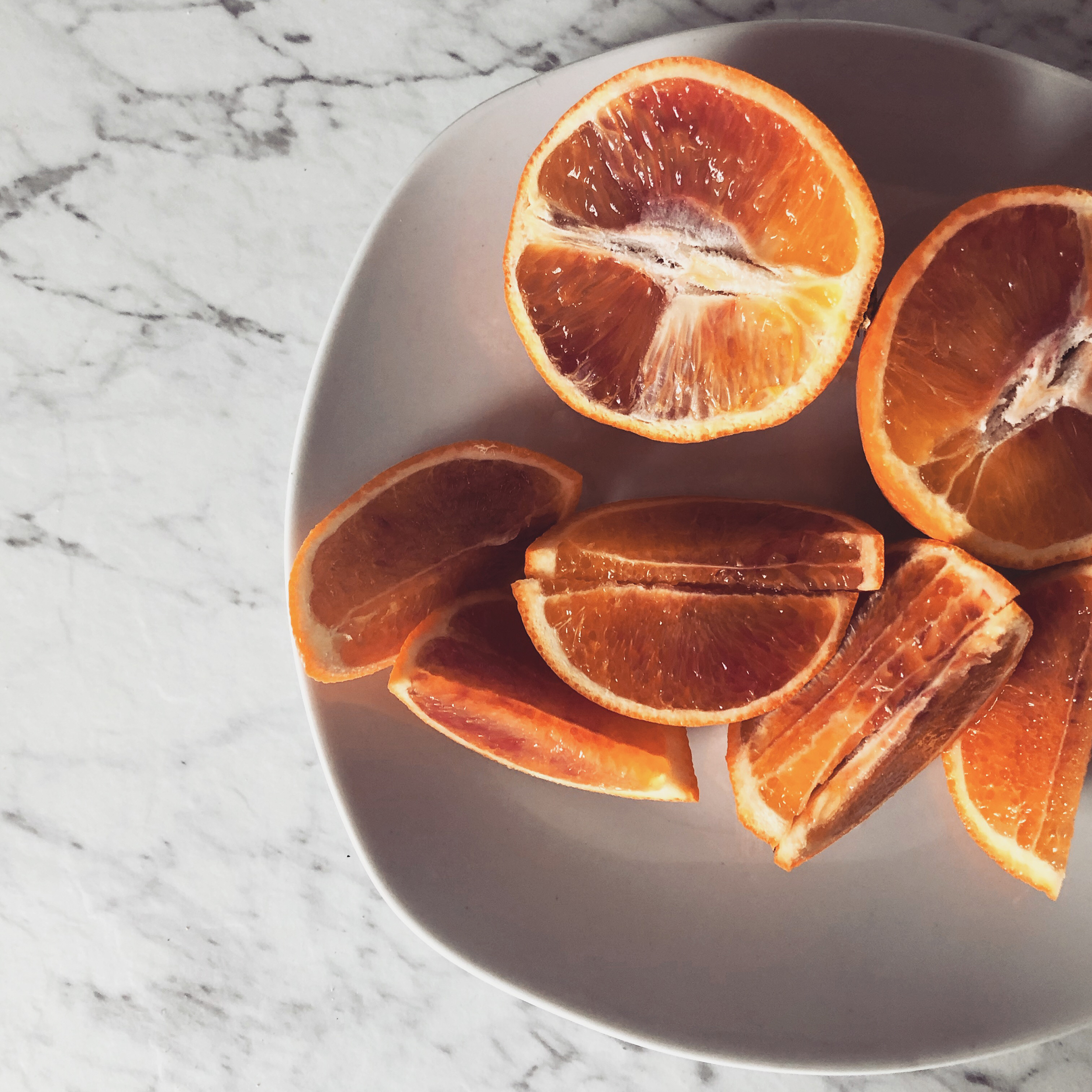 During cold days the immune system can get attacked by viruses more often because our body has to work harder to keep us warm. In order to support our body, we can change the diet, so that different vitamins from nourishment are supplying our immune system. This is called "warming diet", such as groceries as:
nuts (walnuts)
fish (cod fish, tuna)
red meat (beef, lamb)
sweet potatoes
beetroot
pumpkin
carrots
onions
Generally you should keep away from raw food, because groceries, such as citrus fruits, have a cooling effect. – Also some teas, for instance chamomile tea, peppermint tea or black tea.
As soon as you pay attention to seasonal food, you are already on the right track. It makes sense, why nature provides different nourishment in winter than in other seasons. Another very good source of vitamins, to boost your metabolism, are various spices that you can use for your meals or to taste your meals:
cinnamon
chili
nutmeg
garlic
cloves
curcuma
Since we only have a limited amount of vitamin D in winter, due to a few hours of sunshine, luckily there are other ways to prevent vitamin D deficiency. – Good suppliers would be: fish, eggs, avocados and mushrooms.

And as soon as it comes to a targeted defense against colds and other illnesses, you should follow the trend of ginger shots! Small, but oh my..! The immune booster provides a large amount of vitamin C and minerals and it also gives you plenty of antibodies for the next flu epidemic. The ingredients of the shot are: ginger, turmeric, orange, lemon and cayenne pepper and can also be easily made by yourself.

Another insider tip for acute illnesses is the inhaling of a freshly chopped onion. You can just simply chop the onion with a blender and breathe slowly in and out for about 5 minutes. ATTENTION: keep your eyes closed! You will notice, the smell of the onion is incredibly spicy and rich in nutrients, which kill the bacteria and viruses.

In addition to a healthy diet you can also go outside into the fresh air and just take a walk – a little exercise never hurts! 🙂 But do not forget to dress warmly!
I hope, I could give you some helpful tips for the cold days! Have a nice day! xx Laura