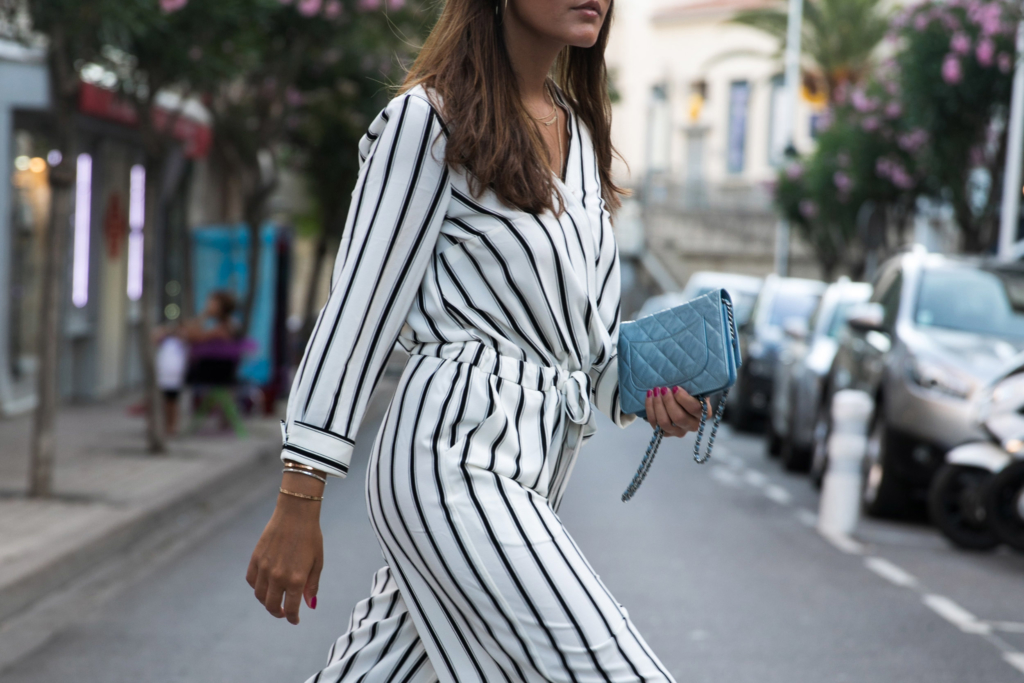 Striped clothes belong to every closet. If it's a T-shirt, sweater, jacket, pants or even shoes, stripes are super trendy and you can combine them easily. You can wear them crosswise, lengthwise, narrow or wide. The good thing is, that your everyday-outfit never gets boring, rather the other way around, it cheers you up.
A striped shirt under a blazer or leather jacket combined with a boyfriend jeans and you will have a cool and casual look. The outfit won't appear boring and is suited perfectly for the everyday life. You can combine the striped blouse in many ways and will enhance your outfit. Thereby the material takes an important role. Cotton or linen blouses have a nice shape and are comfy. Silk blouses with lace appliques appear elegant and noble.
Striped pants don't go without notice and perhaps not everyone is convinced about them.
However, vertical stripes flatters the figure and it is a real eyecatcher. I wouldn't suggest to wear something flashy on top, otherwise your outfit appears overloaded. A plain white or black shirt suits perfectly, the focus lies on your striped pants.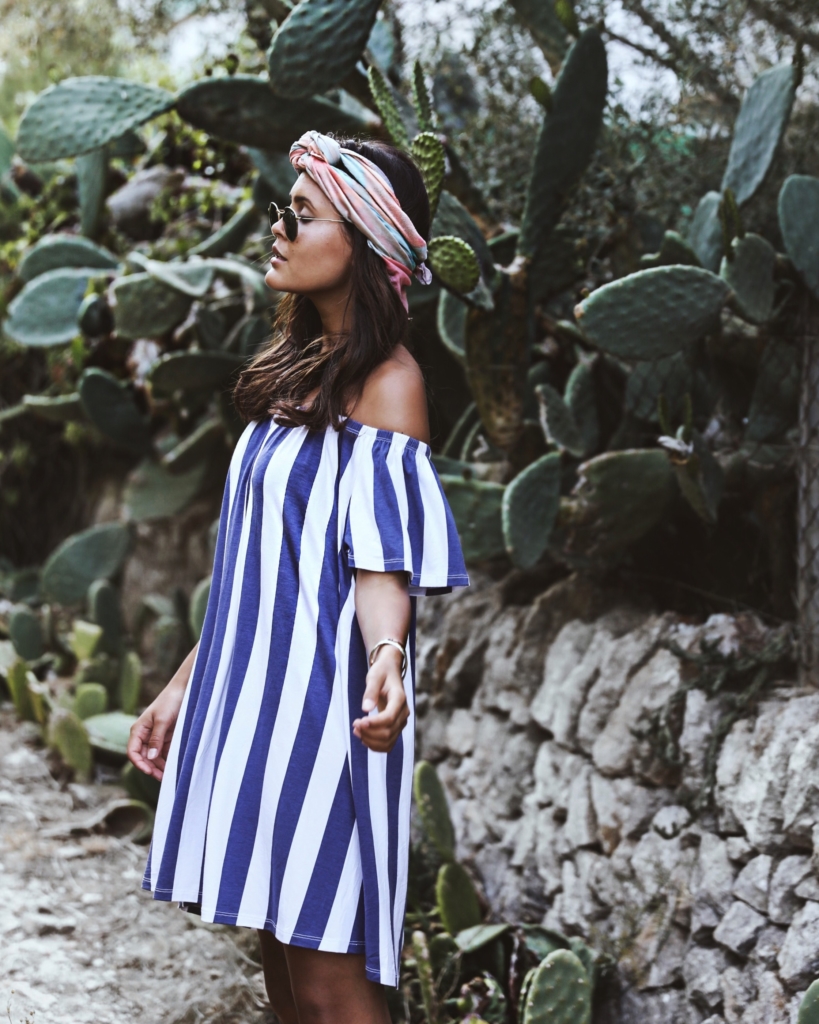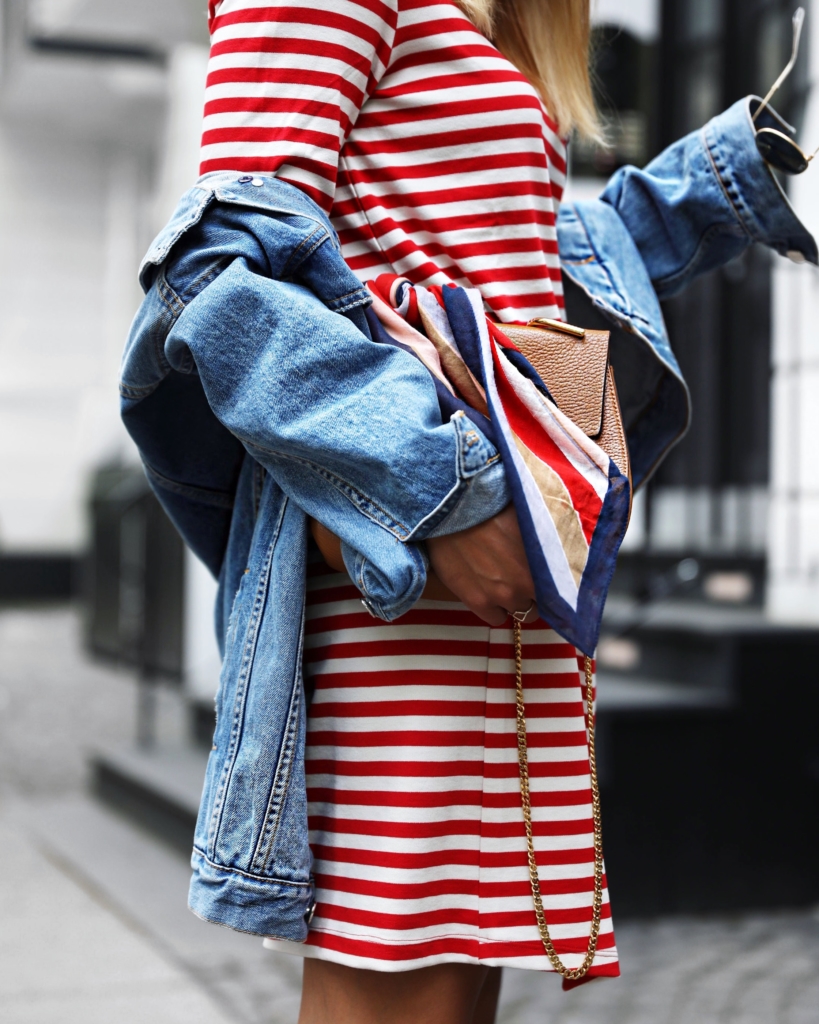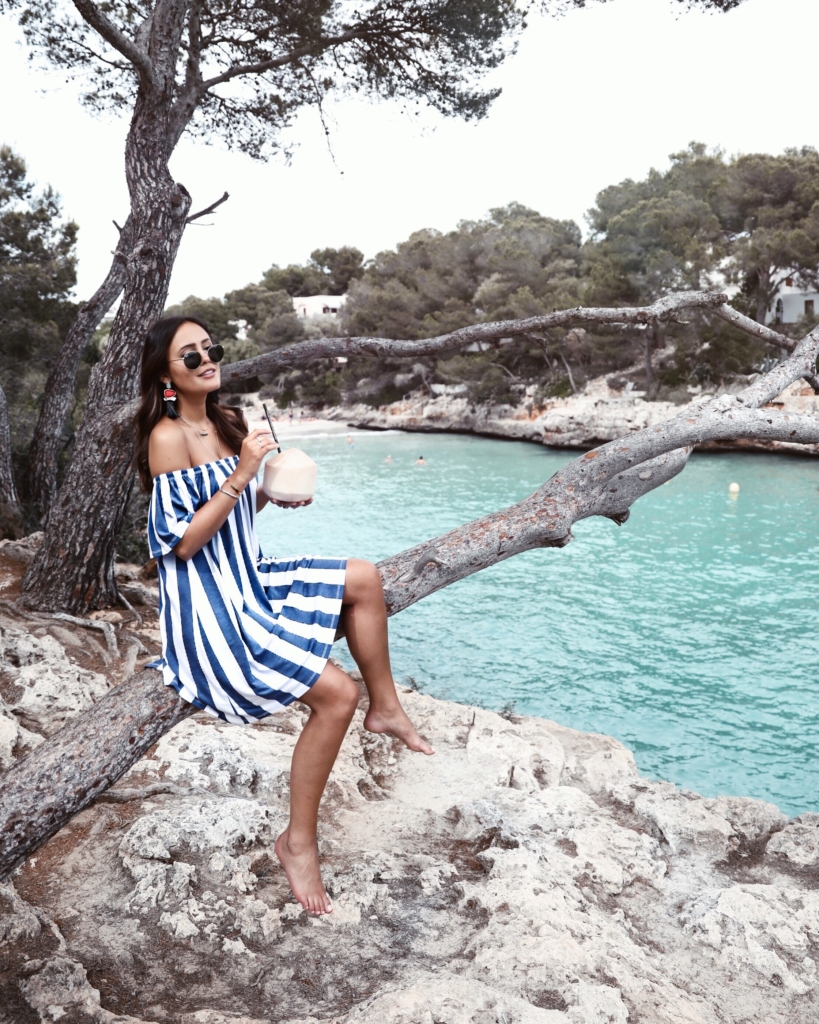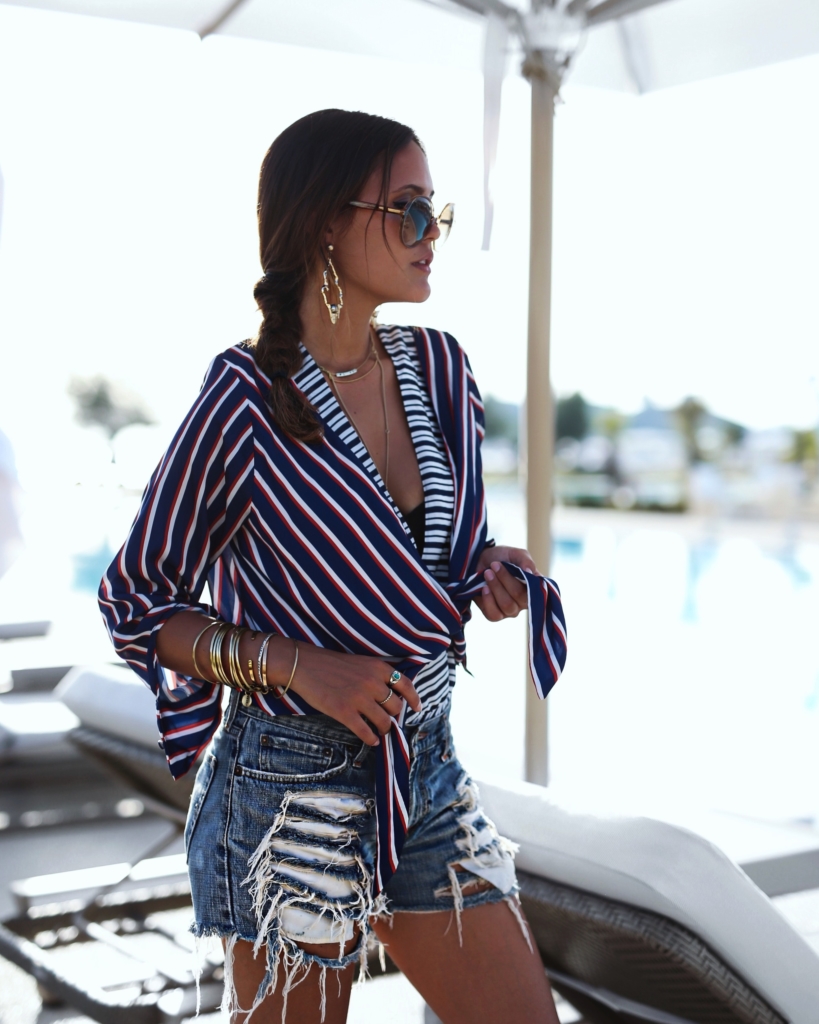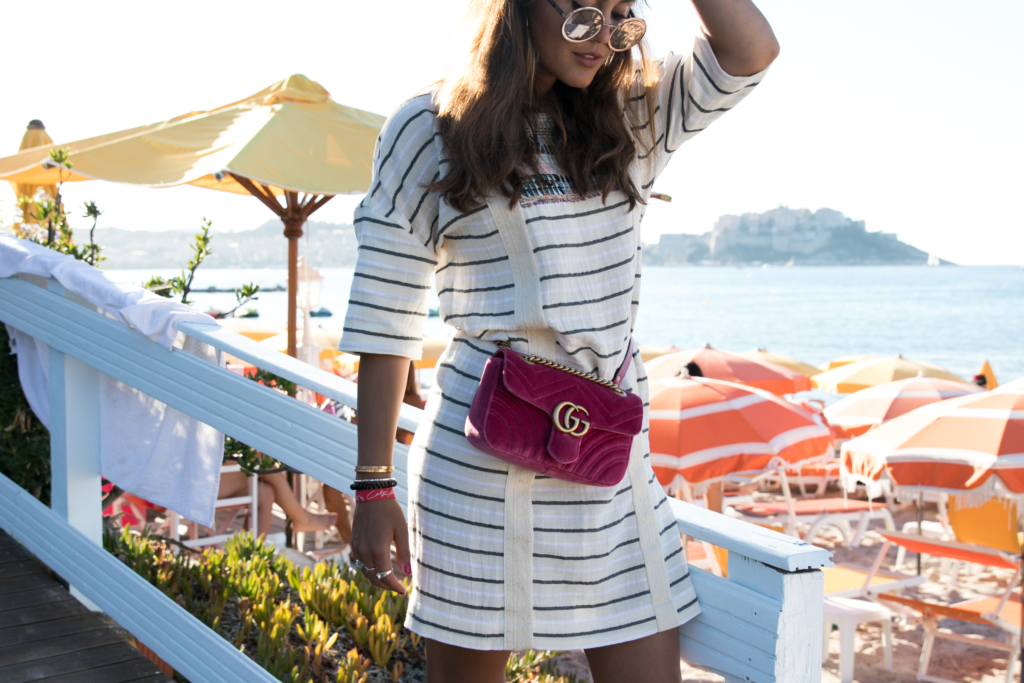 Striped pattern dresses are great for summer and shaping well for business days. Finding summerly alternatives for business-outfits, which are simple and appropriate, is quite an issue for most people. Light, striped shirt-dresses just came at the right moment. You can combine them with a belt to fit at the waist.
… and how about shoes? Striped shoes are more difficult to find, but still you can get them in many different striped-looks. As you know, I'm a big fan of espadrilles and yes, you can actually get them in cool striped patterns.
I hope, I could inspire and convince you to the striped-look. Xx Laura