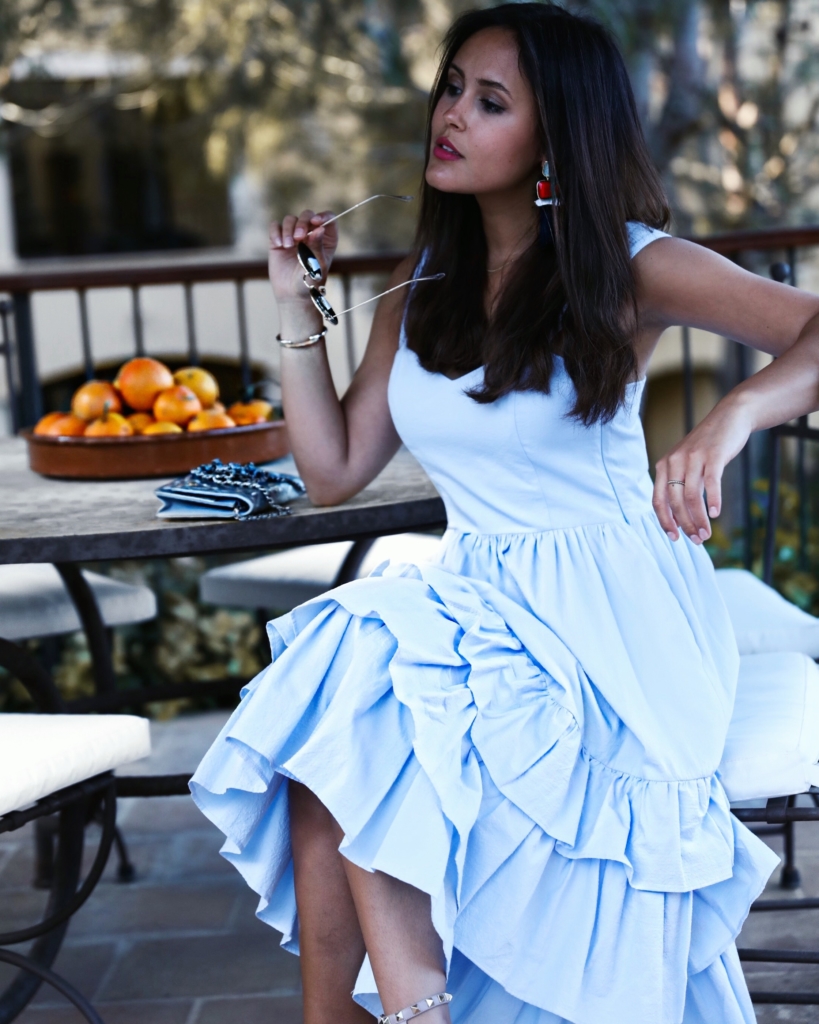 Currently you have a various assortment of summer dresses, if you want to dress casual or fancy you will definitely find something online or in stores. But what kind of dress is appropriate for the office or convenient for the beach? During hot days, we all want to feel good in our outfits and don't want to wear to much stuff.
I want to show you some of my favorite dresses, which are suitable for festivals or city trips, or dresses, which are perfect for the office. Casual dresses are ideal for city trips or meetings with friends. You will find a wide assortment for casual dresses online, for instance ruffled dresses, dresses with trumpet sleeves, in lace or patterned. There's definitely something for everyone and also in every price range.
For festivals or parties, you can wear something more fancy. For example Midi-dresses with embroideries, light tunics, shorter or backless dresses are always a sure thing for different events. Those dresses belong to the category ,,smart casual". You will make a find online, whether cheaper or more expensive.
The summer season is famous for weddings and therefore you need proper, light and elegant dresses. The dress can be colorful, patterned (e.g. floral prints) long or shorter, but white!;)
Light and convenient dresses are necessary for beach days. You just want to throw it over and it shouldn't be too tight or too pricy. Lightly maxi-dresses, wrap-dresses or shirt dresses suit perfectly for beach days.
However, it's always tough to find an appropriate summer dress for the working life.
The dress should look decent and still has to be light and comfortable to wear. Chemise dresses are not only a big trend right now, it's also the perfect business look. If striped, short-sleeved or waisted, you definitely can't go wrong. Lace dresses are classy and still look casual. A typical business look is the shift dress. You can find some dresses in summer colors and various patterns, which turn the strict outfit into a casual look. Take a look at my pinterest board ,,Favorite Office Looks for Summer"!
I hope I could inspire you for one or two looks. Maybe you will find something for yourself! xx Laura